If you're an architect, your profession plays an important role in society. You help design buildings, which has an impact on everyone and has a powerful place in a community. The salary can be attractive, too.
According to Glassdoor.com, the average architect salary is $86,015. Even so, getting a job at that level and repaying your architecture student loans can be tough. In this guide, we'll go over your architecture student loan forgiveness and repayment options.
The National Design Services Act (NDSA)
A survey by the American Institute of Architecture Students (AIAS) found that the average debt architecture grad had $40,000 in debt and in addition to other costs for their education, like materials and technology. In other words, tuition and fees can add up fast.
The AIAS stated "the survey indicates that the primary concerns of architecture students are fo cused on the job market and the debt load that students are taking on to pursue their career choice. The research results indicate that architecture students have a higher than average amount of student debt."
In fact, the cost of architecture student loans and school became such an issue that for the last few years the AIAS, and the American Institute for Architects (AIA), have been trying to get their own version of architecture student loan forgiveness. The AIAS and AIA started a campaign in 2012 and proposed a piece of legislation called the National Design Services Act.
This bill, which was reintroduced to Congress in 2015, would allow architects to work with the Department of Housing and Urban Development (HUD) and work with community design centers. In exchange for their service, architects would get federal loan repayment assistance as well as private loan assistance every year they served.
Unfortunately, it hasn't made any movement so a bill that would help architects with student loans isn't a go just yet.
Options for architecture student loan repayment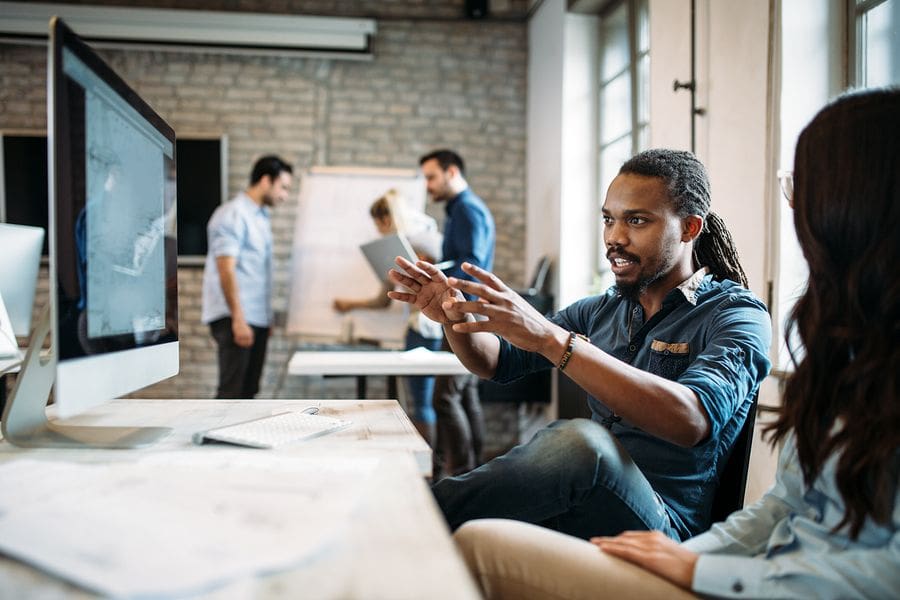 So with the landmark bill, the National Design Services Act, without any traction what options do architecture graduates have when it comes to their loans?
Here are some ways to make your student loan payments more manageable.
Public Service Loan Forgiveness
Working at a registered 501(c)3 or for the government can help you get Public Service Loan Forgiveness (PSLF). Under the Public Service Loan Forgiveness program, it's possible for you to get your student loans forgiven if you commit to 10 years of service in the public sector.
After making 120 payments, and submitting the appropriate paperwork — and of course, proving you worked at an eligible organization — you can say, "Student loans, be gone." Unfortunately, private student loans don't qualify.
In some cases, forgiven student loans can be seen as taxable income which can lead to a scary tax bill. But the good news is with PSLF is any student loan debt that's forgiven won't have any tax consequences. This program doesn't have that prospect but it'll take 10 years of your life.
In fact, The New York Times profiled an architect who's employed with the Navy SEALs and is working toward Public Service Loan Forgiveness, having $108,000 in student loan debt.
In the article, he stated "I'll get calls and emails from companies asking if I'm interested in jobs that pay more, but in the long term it doesn't make sense. Honestly, the government work is boring, there's no creative upside, so if it wasn't for the financial benefit of it, I would have never joined. Once this program is completed and I've paid off my debt, I'm going to go back to the private sector where I can be rewarded not just financially, but creatively too."
So if you're interested in PSLF, you'll have to make some tough decisions about whether you want to go for the low salary and definitely get your architecture student loans forgiven later down the line, or if you want to score a higher salary upfront and pay them off yourself.
Income-Driven Repayment
If your student loan debt from your architecture degree seems to be too much to bear but you also can't be held hostage in the public sector for 10 years, there's another way to get student loan forgiveness.
Federal student loan borrowers can take advantage of income-driven repayment, a beneficial repayment program that offers student loan assistance by making sure your monthly payments are affordable. After the repayment period, if there are loans left they will be forgiven.
Here's the big caveat though — you may be getting close to Uncle Sam and be hit with a tax bill from the forgiven loan amount. Under income-driven repayment, the federal government considers your loans taxable income.
The four income-driven repayment options are:
Income-Based Repayment (IBR) — monthly payments are 10% to 15% of your discretionary income with a repayment term of 20 to 25 years, depending on when you borrowed
Income-Contingent Repayment (ICR) — monthly payments are 20% of your discretionary income or what your payment would be on a 12-year plan, depending on which is less, with a repayment term of 25 years
Pay As You Earn (PAYE) — monthly payments are 10% of your discretionary income with a repayment term of 20 years
Revised Pay As You Earn (REPAYE) — monthly payments are 10% of your discretionary income with a repayment term of 20 or 25 years, depending on whether your loans are from undergrad or a graduate program
There are different eligibility requirements for each so talk to your loan servicer about which repayment plan might be the best fit. If you're experiencing difficulty managing your payments, you can ask your loan servicer about forbearance and deferment.
Refinancing student loans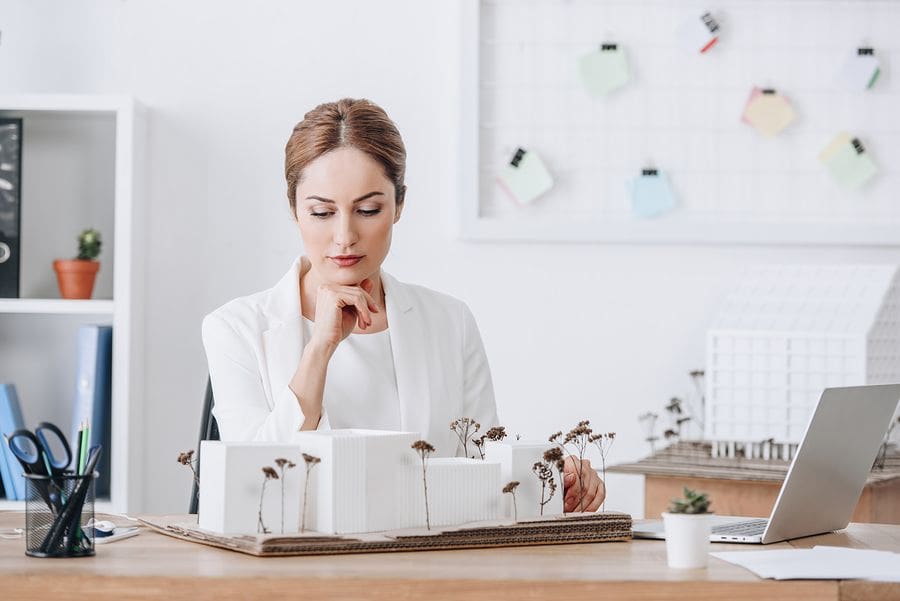 Is the interest on your student loans a source of stress? You could cut your interest rate by refinancing. Refinancing is the process of scoring a new interest rate with a refinanced loan that pays off your current loans.
After that, you'll only have one loan to manage at a better interest rate. Refinancing should be carefully considered, though, as you'll lose those precious federal protections like loan forgiveness if you go this route.
But if you have a killer job with a great salary, and good credit to boot, you may be eligible to refinance your student loans. Check out if you can get cash back when you refinance.
Paying off your architecture student loans
While there are no standout architecture student loan forgiveness programs or repayment assistance options at the moment, you don't have to lose hope. You can still manage your monthly payments with an income-driven plan, work in the public sector and pursue PSLF, or lower your interest rate through refinancing.
If you still need guidance navigating through the fog of student loan repayment and forgiveness options, learn how one of our student loan consultants can help.
Did you know about these student loan forgiveness options for architects?