Nursing is easily one of the noblest professions in the world. The combination of medical skill, scientific knowledge, business know-how, and compassion makes nursing not only in demand but critical to health care.
Compassion might be the real kicker to why we need nurses so very much. Nurses have what just might be one of the toughest and most important jobs that exist. They administer medications and help us manage our pain; they hold our hands and our hearts as they care for our children, our elderly, our loved ones, and ourselves.
We know deep down in our hearts the value of nurses to our medical care and to our humanity. As much as we need nurses to share their heart, we also need nurses in a very real, by the numbers kind of way: there is a shortage of nurses in this country. This article is going to focus on the best cities for nurses to find work.
Nursing shortage
Nursing is one of the top occupations in terms of job growth through 2024. The need for nurses over the next five to six years is mainly because our baby boomers are aging, creating additional need for nursing professionals. Currently, there is a gap between need and nurses, and that creates an opportunity for anyone inclined to make nursing their vocation.
In addition to the effect of the baby boom, our current nursing workforce falls short of nurses with doctoral degrees, which in turn creates a gap in qualified nursing instructors. This leads to reduced enrollments and an acute need for more nurses with doctoral degrees who are qualified to teach.
In fact, in 2016, nursing schools turned qualified applicants away from nursing programs due to a lack of qualified faculty, classroom space, and clinical space in which to teach them.
Nursing need
By 2050, Americans age 65 and older are projected to be almost double the 2012 population. This naturally leads to a greater need for geriatric care, which in turn leads to a tremendous need for nurses.
While the current shortage is due in large part to the rapidly aging population, nursing shortages are also a zero-sum proposition, where a shortage leads to insufficient staffing, which in turn leads to higher stress and lower job satisfaction, leading to nurses leaving the profession.
This, along with the current nursing workforce aging out, with almost half of the registered nurses at age 50 or older, leads to a need for more dedicated people to enter the nursing profession, and soon.

What's next for nursing
On the upside, the impending nursing shortage creates a tremendous growth opportunity in the field. This leads us to look for the best places to work as a nurse.
To combat the shortage and encourage more people to choose nursing as a profession, many states are enacting initiatives to create incentives.
The University of Wisconsin, for example, has created the grant-funded Nurses for Wisconsin initiative, providing fellowships and loan forgiveness for nursing students who agree to become faculty and stay to teach in the state.
Johnson and Johnson even have an ongoing media campaign to promote careers in nursing.
According to the American Nurses Association (ANA), there will be more registered nurse jobs available through 2022 than any other profession in the United States.
Nursing will, quite frankly, always be in demand. The economy is recovering, baby boomer nurses are retiring, patients are aging, and changes in managed care all increase the demand for skilled nurses.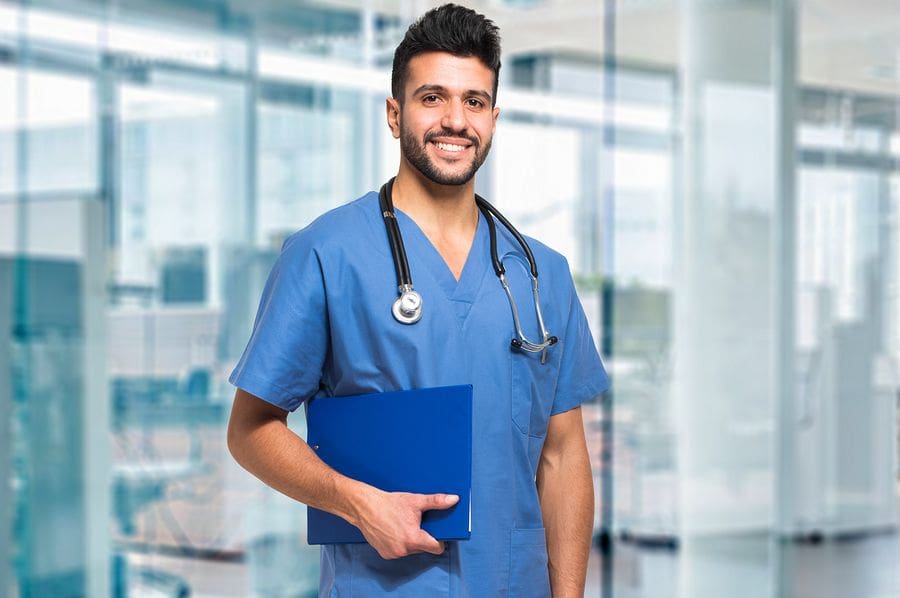 Best places to work as a nurse
According to the National Institutes of Health, the areas of fastest growth potential for nursing are the west and mountain regions, and areas that have high retirement populations, which are mainly in the south.
Every state, though, is projected to have at least 11% growth in nursing through 2022.
While the nursing shortage reaches all parts of the country, the shortage can vary region-to-region depending on the specialty of nursing. Critical care, and labor and delivery are two key areas where nurses are needed.
Here are the best cities for nurses which have a tremendous need and employment opportunity for those in the nursing profession. These areas were selected based on their proximity to a major health care system, and excellent quality of life. All are smaller cities that provide the amenities of a big city without the high cost of living.
A number of these areas are also affiliated with nonprofit health care systems, which can make the cities particularly attractive so you have the option of participating in certain federal loan forgiveness programs.
Here are the top best places to work as a nurse.
1. Asheville, North Carolina
Asheville boasts a low cost of living, good year-round weather, and a major medical center, including a children's hospital. These are all excellent reasons to consider making Asheville your permanent home.
One important thing to consider, though, is that their nonprofit health care system, Mission Health, recently converted to a for-profit institution, making employment with them ineligible for public service loan forgiveness. However, Asheville still makes the list due to the proximity to the Blue Ridge Mountains, vibrant arts district, and low cost of living.
2. Charleston, South Carolina
Charleston is steeped in history, with a vibrant French Quarter. With a very walkable downtown, you can take in the history, great food, and southern hospitality. Give boiled peanuts a try, and enjoy real shrimp and cheese grits.
Home to several major medical systems, including a Veterans Affairs hospital, there is a wealth of professional opportunity surrounded by southern charm.
3. Cortland, Ohio
Named the top city to retire to in Ohio, the older demographic of Cortland creates a growing need for nursing care. Enjoy an array of local parks for outdoor activities, up and coming retail options, and four distinct seasons year round. Cortland offers small town living with a bigger city feel.
4. Duluth, Minnesota
Minnesota is known for its many lakes and opportunities to enjoy outdoor living, despite the cold climate. Duluth is particularly attractive as the home of the University of Minnesota Medical School, and associated health care system.
In addition to the great job opportunities, Duluth offers waterfront property, a terrific aquarium, and even a notable railroad museum. An easy day trip to the twin cities, you have the bonus of a big city proximity with the calm of smaller city living.
5. Gainesville, Georgia
Nestled in the foothills of the Blue Ridge Mountains, and on the shore of Lake Lanier, a popular recreational site, it's hard to beat the geographical allure of Gainesville.
Located outside the bustle (and traffic) of Atlanta, but still close enough for a taste of the city when you want it, Gainesville offers tremendous opportunities in health care. Not-for-profit Northeast Georgia Health System is one of the state's largest employers.
6. Jersey City, New Jersey
Jersey City Medical Center is proud of their workplace culture as a leader in LGBTQ healthcare equality, their best in class designation for diversity in leadership and governance, and their excellent safety record.
Jersey City has the added bonus of a beautiful historic downtown area, with gentrification leading to a rise in housing options as well as cultural diversity. This is where you can find the New York City feel without the expense of living in New York.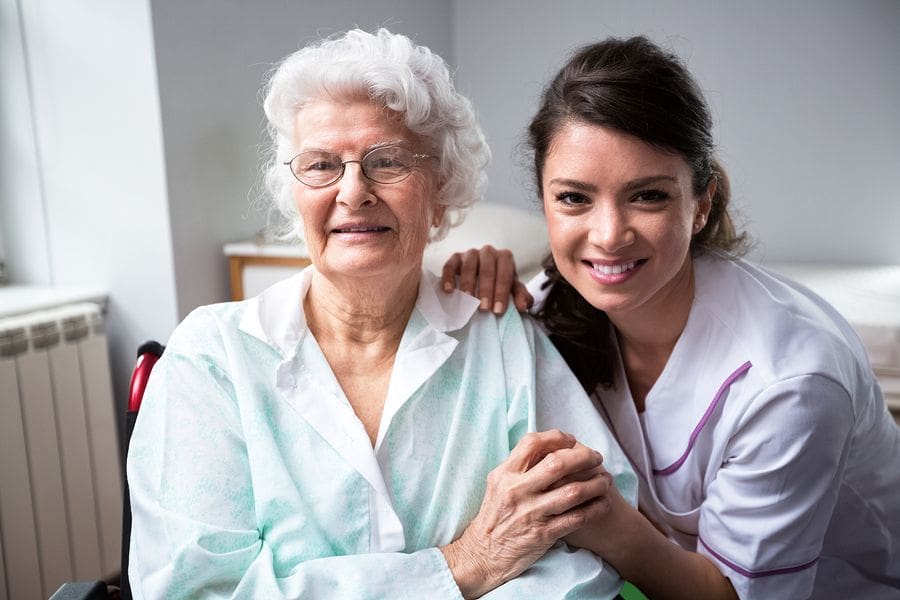 7. Madison, Wisconsin
With a large school of medicine and public health, there are many opportunities for a career in nursing throughout the Lake Mendota region.
Madison has the added benefit of being family-friendly, with many cultural and sporting events right outside your front door. With a vibrant arts scene, Wisconsin is known for being the perfect combination of culture, nature, and city living rolled into one.
8. Rochester, New York
Winters are cold in Rochester, there is no doubt about that, but that just means you will have plenty of opportunities to hone your skating or skiing skills. With a bustling art and museum culture, and proximity to the Finger Lakes region which boasts more than 100 wineries, craft breweries, and distilleries, there is no end to the culture you can embrace.
With a large university-affiliated medical center, you can participate in public student loan forgiveness and pay down your loans while building a satisfying life and career.
9. Salinas, California
California is certainly not known for the most affordable cost of living, but it sure is known for having a terrific quality of life. Salaries tend to be on the higher side here as well, to balance things out.
The law mandates a 5:1 nurse-to-patient ratio in medical-surgical units, and a 2:1 nurse-to-patient ratio within Intensive Care Units, which creates a constant demand for skilled nurses. The demand for nurses is always high in intensive care units, surgery, labor and delivery, and emergency medicine.
Salinas, in particular, makes this list because the proximity to San Diego creates a beautiful place to build a life, take advantage of the opportunities to work at places like the teaching hospital Natividad, and Salinas Valley Memorial Hospital, and enjoy a (relatively speaking) more affordable area in which to live.
10. San Antonio, Texas
Part of the University of Texas system, UT Health San Antonio allows you to enjoy small city life without big city expense. The low cost of living will allow you to enjoy all that San Antonio has to offer, like the well-known Riverwalk, the Alamo, a major airport, and proximity to Austin and Houston when bigger city life beckons.
San Antonio is the fastest growing city in the United States, with the 7th largest population, creating a wealth of professional opportunities in health care.
11. St. Augustine, Florida
Part of the Jacksonville metro area enough to offer great nursing opportunities, but outside of Jacksonville enough to provide employment at hospital systems other than the Mayo Clinic (though the Mayo Clinic is a terrific nonprofit employer, should you wish to take advantage of public student loan forgiveness through working for them).
Jacksonville is far enough north to feel southern, but with a distinctive Florida flair. Fun fact: Jacksonville is the oldest city in the United States.
Choosing the best place to work as a nurse
The key in choosing where to put down roots and build your career really has to do with what aspects of a locale are meaningful to you. This article is meant to highlight the best cities for nurses, though what constitutes "best" is ultimately up to you.
As financial advisors, we look for areas with one or more of the following criteria to make our list: signs of growth, areas with a potentially aging population, a low cost of living, reasonable proximity to a bigger city so you can take advantage of opportunities and amenities, and a major medical center or university nearby.
We also look toward nonprofit health systems in particular, so you can take full advantage of public student loan forgiveness.
If you want the best help for annihilating your student loans so you can live your best life, give us a call. We are ready to help save you time and money and can discuss your options in whichever location you may choose to build your future.
Have you considered one of these cities to begin your nursing career?