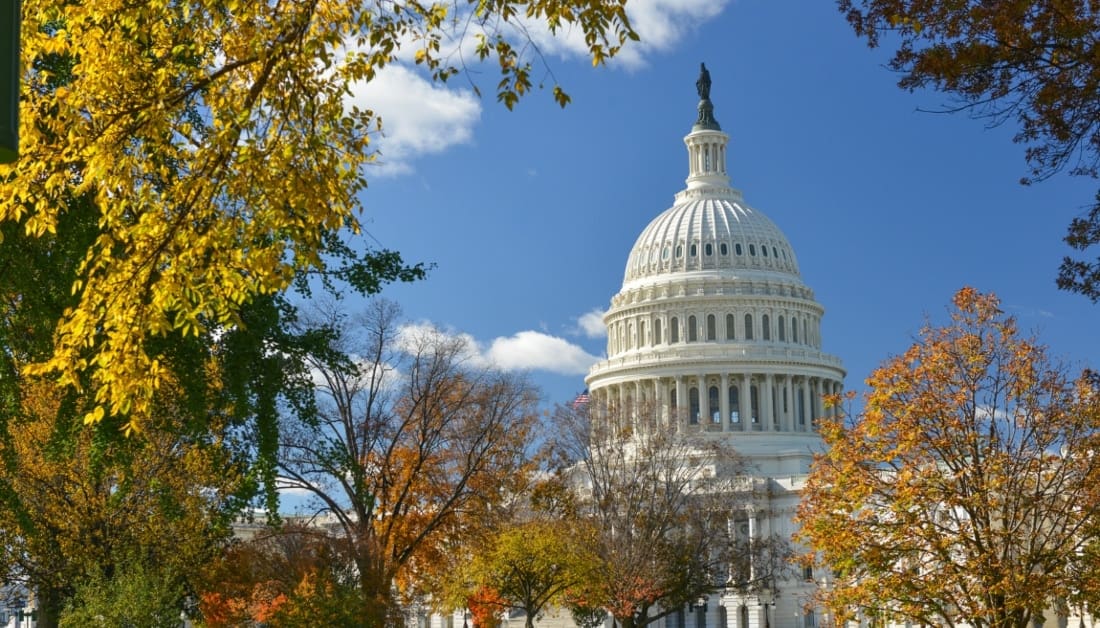 5 Min Read | Updated on November 23, 2023
The Biden Administration announced last week that nearly 5.5 million borrowers have enrolled in a new income-driven repayment plan.
The Saving on a Valuable Education (SAVE) plan is being touted by top Administration officials as the "most affordable" income-driven repayment plan ever created. The plan features lower monthly payments, a higher poverty exclusion limit, and a generous interest subsidy designed to curtail runaway balance growth associated with interest accrual and capitalization.
"The SAVE Plan will significantly cut monthly bills for most borrowers, reduce loan default, and ensure that student loans don't need to come before life necessities," said Under Secretary of Education James Kvaal in a statement on Wednesday. "With nearly 5.5 million people enrolled after only two months, it's clear how much borrowers need a plan like SAVE. President Biden and our Administration remain committed to giving borrowers breathing room on their monthly payments and ensuring student loans aren't a barrier to opportunity."
Here's the latest.
SAVE is the "most affordable" student loan repayment plan ever, says Biden Administration
The SAVE plan, which replaces the older Revised Pay As You Earn (REPAYE) plan, is the newest of the Income-Driven Repayment (IDR) plan options. IDR plans base a borrower's monthly payment on their income and family size. Payments are recalculated annually, and any remaining balance is forgiven after 20 or 25 years in the program, depending on the specific plan.
The Biden Administration is implementing the SAVE plan in two phases. During phase one – which is now – several key elements of the program are available for borrowers. These include:
A higher poverty exemption limit, allowing single borrowers earning up to $32,800 per year to have no monthly payment obligation.
A 10% discretionary income formula, which is similar to the REPAYE and PAYE plans, but more affordable than IBR and ICR.
Marital tax filing flexibilities that will allow married borrowers to exclude spousal income by filing separately. This option has been a feature of ICR, IBR, and PAYE, but was not available under the REPAYE plan.
A generous interest subsidy that will waive any interest that exceeds a borrower's monthly payment. This effectively will end any future negative amortization, where a loan balance increases over time because interest accrual exceeds the minimum monthly payment amount.
More benefits coming, including faster student loan forgiveness
In the summer of 2024, additional features will go into effect for SAVE:
Undergraduate borrowers can reduce their monthly payments even further via a 5% discretionary income formula. The formula for other borrowers will be somewhere between 5% and 10% of their discretionary income, depending on their proportion of undergraduate and graduate student loans.
Undergraduate borrowers with original balances of $12,000 can receive student loan forgiveness in 10 years, instead of 20 or 25 years.
Borrowers can receive credit toward IDR loan forgiveness during certain periods of deferment and forbearance.
Get Started With Our New IDR Calculator
New data shows surge in enrollment in new student loan plan
Borrowers who were previously in the REPAYE plan have automatically been converted to the new SAVE plan. Other borrowers have applied to enroll in SAVE after consolidating their loans or switching from other student loan repayment programs.
"The updated SAVE enrollment figure includes 1.8 million borrowers new to an income-driven repayment (IDR) plan and 364,000 who switched to SAVE from a different IDR plan since September 2023," said the Education Department. "Overall, borrowers are repaying $300 billion in federal student loans on the plan, about one-quarter of all Direct Loans in repayment, deferment, or forbearance."
Of the nearly 5.5 million borrowers who are already enrolled in SAVE as of October 15, nearly three million have a $0 payment, according to the Education Department. That's because of SAVE's generous poverty exclusion limit at 225% of the federal poverty limit – much higher than the 100% to 150% exclusion under other IDR plans.
"Under the SAVE Plan, single borrowers who earn less than $32,800 per year or those in a family of four making less than $67,000 have a $0 payment," said the Department.
Other borrowers have already experienced a reduction in their student loan payments under SAVE. "Borrowers who still owe a payment are saving an estimated $102 a month ($1,224 a year)," according to the department's data. "These savings are providing real relief to borrowers and their families, especially those who are disproportionately impacted by student debt, like borrowers of color and low-income borrowers."
Borrowers still face mounting student loan repayment problems
Despite the rosy data provided by the Biden Administration, however, the transition back to repayment has been bumpy for many borrowers.
In October, the Education Department announced that millions of borrowers were billed improperly, some through miscalculated SAVE payments and others via untimely billing statements. As a result, the Administration imposed a financial penalty on MOHELA – one of the Department's contracted loan servicers — and directed all loan servicers to place impacted borrowers into an administrative forbearance, waive interest, and credit borrowers with time toward student loan forgiveness under the IDR and PSLF programs.
Last week, four United States senators sent a letter to MOHELA accusing the company of not properly informing borrowers of the errors or explaining what was happening.
"We are distressed by this initial failure, and even more troubled to learn that MOHELA has not accurately communicated the cause and implications of this change to borrowers, leading to even more confusion for them," wrote the senators. "We demand that MOHELA immediately inform borrowers of its most recent error and the impact on their loans, and take concrete steps to improve customer service and communication."
The letter was signed by Senators Edward Markey (D-MA), Elizabeth Warren (D-MA), Chris Van Hollen (D-MD), and Richard Blumenthal (D-CT). 
Refinance student loans, get a bonus in 2023
Lender Name
Lender
Offer
Learn more

$1,000 Bonus

For 100k or more. $200 for 50k to $99,999

Fixed 5.24 - 9.59% APR

Variable 6.24 - 9.99% APR

$1,000 Bonus

For 100k or more. $300 for 50k to $99,999

Fixed 4.96 - 10.24% APPR

Variable 5.72 - 10.24% APR

$1,000 Bonus

For 100k or more. $200 for 50k to $99,999

Fixed 5.19 - 9.74% APR

Variable 5.99 - 9.74% APR
Not sure what to do with your student loans?
Take our 11 question quiz to get a personalized recommendation for 2023 of whether you should pursue PSLF, Biden's New IDR plan, or refinancing (including the one lender we think could give you the best rate).