Student loans currently account for over $1.7 trillion of the debt in the United States. As more and more students are graduating with debt each year, we're seeing the effects of high student loan debt on personal and family lives.
Many may worry they won't qualify for a mortgage because of their student loan situation. While there are times that it could delay the process, buying a house with student loan debt is possible.
In this article, we explain some of the biggest obstacles you'll face along the way and how to overcome them. Here's what you need to know if you're a first-time homebuyer with student loan debt.
Obstacles to buying a house with student loan debt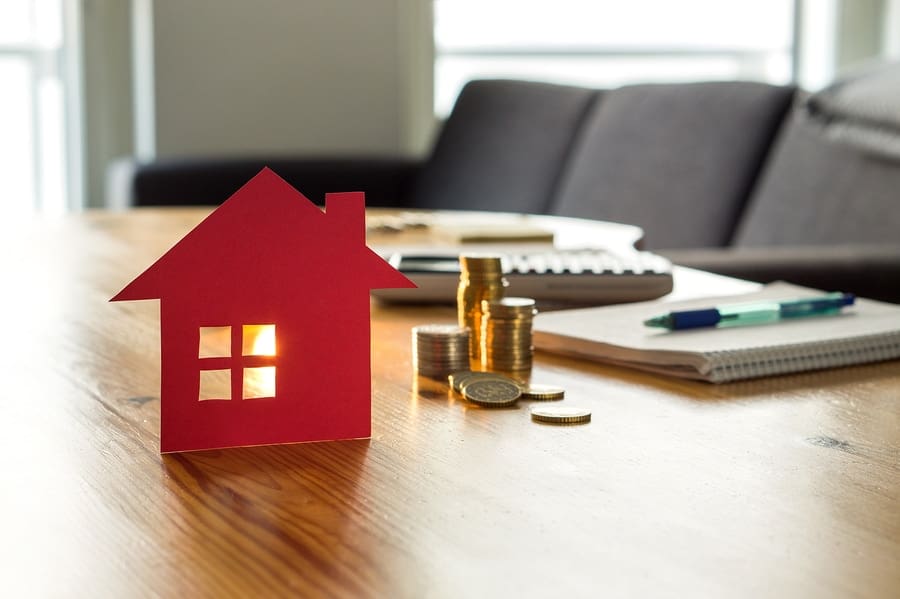 Student loan debt, especially a large amount, will affect how much lenders will offer you toward purchasing of a house. Here are a few of the factors that can impact a lender's decision.
Get Quotes for Your Doctor Mortgage
What mortgage product do you need?
Your Occupation As Of September 2023
NEXT
Home Price Range
Preferred Down Payment
Stage You're At in the Home Buying Process
When Do You Want a Mortgage Approval?
How Many Banks Would You Like Quotes From?
Any Bankruptcies or Short Sales?
NEXT
Full Name
Email
Phone Number
State Where You Plan to Purchase
Metro Area Where You Plan to Purchase
Communication Preference
Would You Like to Add Any Additional Details?
GET MY QUOTES
Debt-to-income ratio
While they look at several factors like income and assets, the main attributes lenders are looking at are your credit history, credit score, and debt-to-income (DTI) ratio.
What is the debt-to-income ratio? It's a tool mortgage lenders use to determine how much additional debt you can handle. To calculate your DTI, add your monthly expenses, such as credit card debt, student loan debt, and car payments, as well as your expected monthly mortgage payment — and then dividing that number by your gross income.
Your debt-to-income ratio generally needs to be at 43% or lower to take out a qualified mortgage. Ideally, you want your DTI ratio to be lower than that — under 36%. The higher your DTI, the more likely you are to pay a higher interest rate.
Down payment costs
Another factor that prevents many younger individuals and families from purchasing a home is the cost of a down payment. Traditionally, 20% of the total cost of the home is required upfront. There are ways around this, but lenders can require you to purchase private mortgage insurance (PMI) when making down payments that are less than 20% of your home's value.
One other thing to keep in mind is you pay more in interest fees when you make a smaller down payment. A bigger down payment means less money owed, lower monthly payments, and a lower interest rate. Try to put down 10% to 20% on a traditional loan for better loan terms.
Related: The Great Debate: Physician Loan vs. Saving for a Down Payment
Other housing costs
Besides the down payment, there are other costs associated with buying a house — closing costs, moving expenses, home inspection fees, lender fees and title insurance. According to Zillow, you can expect closing costs to be between 2% and 5% of the home's purchase price.
Financial instability
If you have high student loan debt, it might feel like most of your income is going toward paying off student loans, leaving little room for anything else.
Adding mortgage debt on top of your existing debt, including your student loans, might create a long-term financial problem for you or your family.
Student Loan Planner® offers consulting services that help you develop a custom strategy to tackle your student loan debt and improve your overall financial situation.
Our Student Loan Planner® advisors have helped over 10,000 borrowers save over $2 billion in student debt.
How to get a mortgage with student loan debt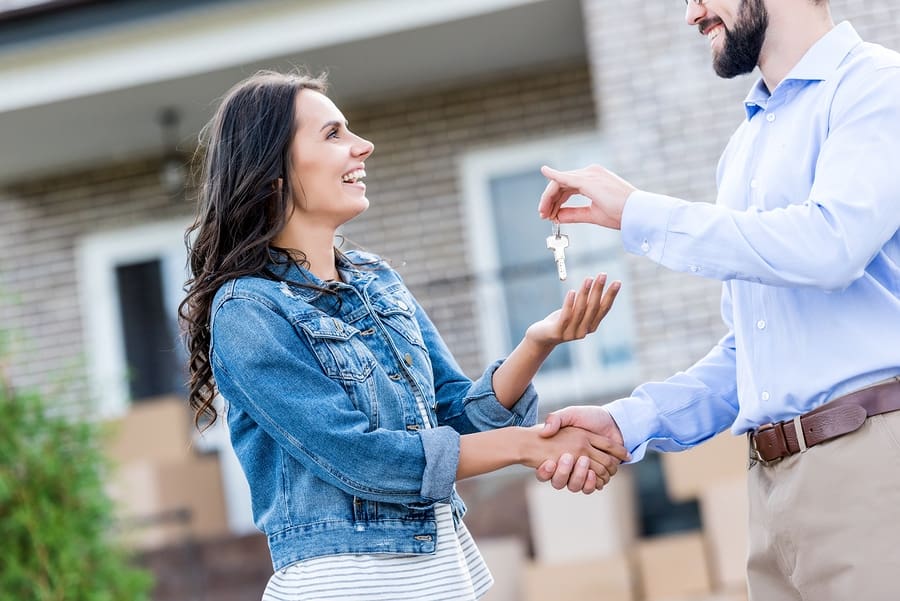 If you want to buy a home, you could face more challenges because of your student loans. However, there are steps you can take to buy a house despite student loan debt.
Check your credit
Since lenders will look at your credit history and credit score, take time to look up your credit info ahead of time. You can find many services online that offer free credit reports, such as AnnualCreditReport.com.
Next, you'll want to work towards building a higher credit score. You can do this by avoiding late payments and reducing your credit utilization. Aim to use less than 30% of your available credit each month.
Closing old credit cards is one mistake people often make. Here's why: The age of your credit history is a determining factor in your credit score and something that lenders take into consideration. A longer history is always better.
Closing old credit cards lowers the average age. So, if they're paid off and don't have an annual fee, keep them open. On the other hand, you will want to avoid opening any new lines of credit if you're looking to purchase a house soon.
Lower your debt-to-income ratio
You can reduce your DTI by paying down debts, including car loans and credit card balances. One thing you should realize is that mortgage lenders are looking at your monthly debt obligations, not the total sum of your debt. Anything you can do to lower how much money you owe monthly will help improve your DTI. Pay off credit cards with smaller debts first to clear them off the books.
You may also want to consider transferring your credit card balance to a lower APR card or one with a 0% APR introductory period. Even with transfer fees, you can still reduce your monthly debt load and pay a lower rate of interest. One other option is to refinance any long-term debt, like a car, to lower your monthly payments.
As you get closer to applying for a home loan, make every effort to live below your means. Aggressively attack your debts to pay them off as quickly as possible. You might also want to get a second job or start a side business to increase your gross monthly income.
You can also look to lower your monthly student loan payments. Depending on your situation, refinancing or consolidating your student loans to obtain a lower monthly payment could be the way to go. Another option if you have federal student loans is to switch to an income-driven repayment plan.
Take advantage of new Fannie Mae guidelines
In 2017, Fannie Mae had some changes to the way it looks at student loan debt. These changes are specific to people paying back student loans through an income-driven repayment plan. Here are the new guidelines, according to Fannie Mae:
If the borrower is on an income-driven payment plan, the lender may obtain student loan documentation to verify the actual monthly payment is $0. The lender may then qualify the borrower with a $0 payment.
For deferred loans or loans in forbearance, the lender may calculate

a payment equal to 1% of the outstanding student loan balance (even if this amount is lower than the actual fully amortizing payment), or
a fully amortizing payment using the documented loan repayment terms."
Before 2017, lenders were instructed to always (not just during deferments) use 1% of the student loan balance when determining a buyer's DTI instead of the actual student loan payments borrowers were making. For example, if you had $90K in student loan debt, a monthly student loan payment of $900 would be added to your DTI calculation, even if your payment was only $100 .
That difference was enough to push many borrowers' DTIs beyond what was acceptable to lenders. The new guidelines should make it much easier for those on income-driven repayment plans to qualify for a mortgage loan.
Another change that Fannie Mae implemented affects people whose student loans are being paid by a third party, such as an employer or parents. Fannie Mae says those monthly debt payments should be excluded from a borrower's debt-to-income ratio. To qualify for this provision, you must supply written proof to your lender that the third party has been making your student loan payments for at least the last 12 months.
Look into flexible mortgage programs
Government-insured loans such as FHA (Federal Housing Administration) and VA loans can be great options if you're looking to qualify with a higher DTI. Both types of loans have more flexible eligibility requirements than standard conventional loans, making them popular choices with first-time home buyers.
An FHA loan allows for a higher debt-to-income ratio of up to 57%. And FHA lenders often require a much lower down payment (as low as 3.5%) and minimum credit score (as low as 580). These key aspects can make FHA loans a suitable fit when you're buying a house with student loan debt.
VA loans, meanwhile, can be a fantastic choice if you're a veteran or surviving spouse. With these loans, you may be able to qualify for funding with a DTI as high as 60%. VA mortgages also don't require down payments or private mortgage insurance (PMI) — but you will typically pay a funding fee.
Finally, student loan borrowers with lower incomes may qualify for flexible conventional loans through the Fannie HomeReady or Freddie Mac Home Possible programs. HomeReady has a maximum DTI of 50%, and Home Possible's DTI limit is 45%. Both programs allow down payments as low as 3%, and those payments can be made using money received from gifts or down payment assistance programs.
Purchase a lower-priced house
If homeownership is your ultimate goal and you don't want to wait any longer, maybe it's time to lower your standards. In other words, you might want to look for a lower-priced house. This gives you the opporutnity for lower mortgage payments, lower closing costs, and smaller down payments.
Another option is to purchase a fixer-upper that just needs a little extra love and attention. This would allow you to get a house within your ideal price range, and then you can save money towards renovations and repair costs down the road.
If you aren't set on a specific location, you could explore other cities in the area that might offer comparable houses at lower prices. Try and stay out of higher-priced housing markets if possible.
Determine what amenities you need in a house and what can wait. Figure out a price range that you are comfortable with and won't stretch you too thin financially, and then search for houses that fit your budget. The risk of not being able to make your mortgage payments and facing foreclosure is greater when you push the limits of your budget.
If you have a professional degree, you might look into more flexible down payment options than FHA, Fannie, or Freddie using the form below.
Get Quotes for Your Doctor Mortgage
What mortgage product do you need?
Your Occupation As Of September 2023
NEXT
Home Price Range
Preferred Down Payment
Stage You're At in the Home Buying Process
When Do You Want a Mortgage Approval?
How Many Banks Would You Like Quotes From?
Any Bankruptcies or Short Sales?
NEXT
Full Name
Email
Phone Number
State Where You Plan to Purchase
Metro Area Where You Plan to Purchase
Communication Preference
Would You Like to Add Any Additional Details?
GET MY QUOTES
Here's where to start
Regardless of how much student loan debt you have or what type of home you are looking for, it's always a good idea to gather as much information as possible:
Do your research
Look at your debt and your income
Determine what you can afford to spend on a house on top of your student loan debt
You don't want to stretch yourself or your family too thin financially. Student loan debt is very real and needs to be a priority in your plans. But it doesn't have to be a barrier keeping you from owning your own home. If you get your finances in order and make smart decisions, you can succeed at buying a house with student loan debt.
Take advantage of new guidelines for lenders and borrowers. Come up with a plan that works for you and then work toward achieving it and buying the right home.
Student Loan Planner® specializes in making custom plans for borrowers in six figures of student debt, so your dream of homeownership can come true. Click the button below to schedule your student loan consultation.