Student loans currently account for $1.5 trillion of the debt in the US, 10 percent of all outstanding debt. As this trend continues, we are seeing the effects of high student loan debt has on personal and family lives. For some student loan debt is crippling while for others it simply means a delay in plans. Some desire to buy a house despite student loan debt. 
While there are some obstacles that could delay the process, it's still possible to execute.
Delayed Life Events
Millennials are delaying plans we are accustomed to seeing people make during their twenties and thirties. This includes life events like getting married and planning a family. A major decision being delayed is saving for retirement. Another one of the life's major milestones in becoming an adult is being delayed as well; buying a home.
In a survey by the National Association of Realtors, "Among non-homeowners, 83 percent cite student loan debt as the factor delaying them from buying a home." This is especially true for those with high loan balances because they tend to believe that they can't buy a house because of student loans. According to the NAR, "Debt delaying potential home buyers is highest among those with more than $70,000 in student loan debt—about nine in ten believe it is delaying their ability to purchase a home."
Obstacles to Buying a House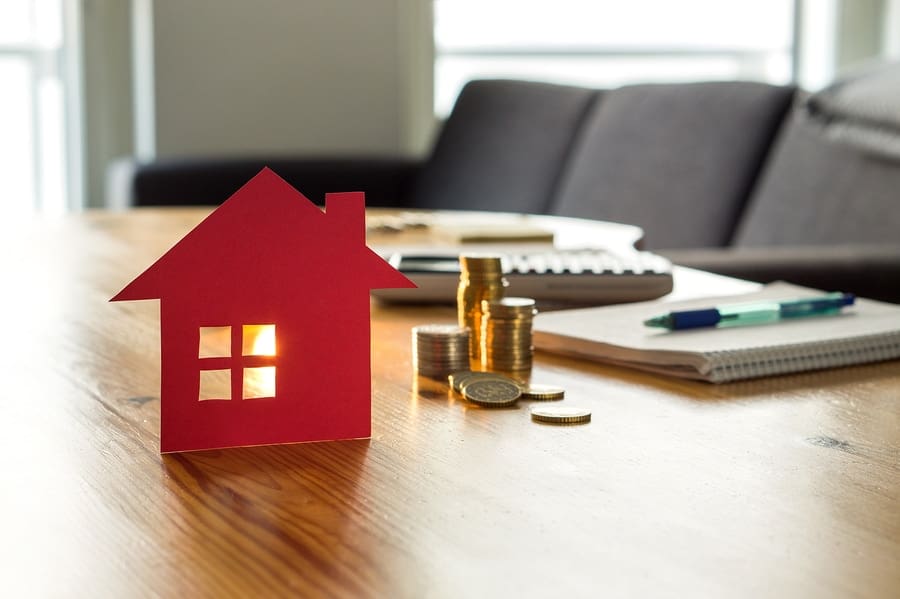 Student loan debt, especially a large amount of debt, will affect how much lenders will offer you toward the purchase of a house. What factors into a lender's decision?
While they look at several factors like income and assets, the main attributes lenders are looking at are your credit history and score and then also your debt, specifically in the form of the Debt-to-Income (DTI) Ratio. Many potential homeowners can't qualify for a mortgage because of their debt-to-income ratio.
Debt-to-Income Ratio
What is the debt-to-income ratio? It's a tool used by mortgage lenders to determine how much additional debt you can handle. It is calculated by adding up your monthly expenses, such as credit card debt, student loan debt, and car payments as well as your expected monthly mortgage payment and then dividing that number by your gross monthly income.
Your debt-to-income ratio needs to be at 43 percent or lower in order to take out a qualified mortgage. Ideally, you want your DTI to be lower than that, under 36 percent, or else you will be paying higher interest rates. Student loans factor into your DTI.
Down Payment Costs
Another factor that prevents many younger individuals and families from purchasing a home is the cost of a down payment. Traditionally, 20 percent of the total cost of the home is required up front. There are ways around this, but when putting a smaller down payment on a house, lenders will often require you to purchase private mortgage insurance, at least until you've built up 20 percent equity in your home.
One other thing to keep in mind if you pay a lower down payment is that you will be paying more in interest. A bigger down payment means less money owed, lower monthly payments, and a lower interest rate. Try and put down 10 percent on a traditional loan for better interest rates.
Other Housing Costs
Besides the down payment, there are other costs associated with buying a house. Those costs can include closing costs, moving expenses, getting a home inspection, lender fees, and title insurance. According to Zillow, you can expect closing costs to be between 2 and 5 percent of the purchase price of the house.
Financial Instability
If you are like most people with large student loan debt, it feels like most of your income is going toward paying off student loans, leaving little room for anything else. 
To add mortgage debt on top of your existing debt, including your student loans, might create a long-term financial problem for you or your family.
Student Loan Planner offers consulting services that help you develop a custom strategy to tackle your student loan debt and improve your overall financial situation.
Travis and Rob are experts who have helped 1,000+ borrowers save millions on their student debt.
How to Get a Mortgage with Student Loan Debt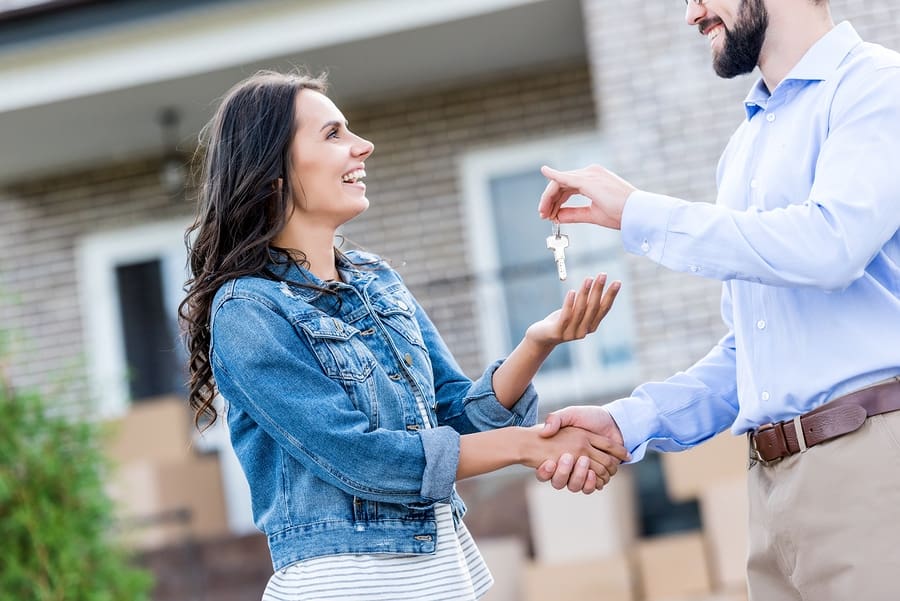 If you want to buy a home even if you have student loans, it will be more challenging. However,  there are steps you can take to buy a house despite student loan debt.
Check Your Credit
Since lenders will look at your credit history and credit score, take time to look up your credit info ahead of time. You can find many services online that offer free credit reports, like AnnualCreditReport.com. Work towards raising your credit score.
You can do this by paying your bills on time and in full and not using more than 30 percent of available credit. One mistake people often make is closing old credit cards.
The age of your credit history is a determining factor in your credit score and something that lenders see. A longer history is always better. Closing old credit cards lowers the average age so if they are paid off and don't have an annual fee, keep them open. Avoid opening any new lines of credit if you are looking to purchase a house soon.
Lower your Debt-to-Income Ratio
So do student loans count against your debt to income ratio? How do you lower your DTI? By paying down any non-student loan debt, including auto payments and credit cards. One thing you should realize is that mortgage lenders are looking at your monthly debt commitments, not the total sum of your debt. Anything you can do to lower how much money you owe monthly will help improve your DTI. Pay off credit cards with smaller debts first to clear them off the books.
If you have high-interest credit cards, look to transfer them your balance to a lower APR card. Even with transfer fees, you are still reducing your monthly debt load and paying at a lower rate of interest. One other option is to refinance any long-term debt, like a car, to lower your monthly payments.
If you have just graduated, are single or married, but with no kids, take advantage of this time to get yourself out of debt before starting a family. Work more. Spend less. Live below your means. Aggressively attack your debts to pay them off as quickly as possible. Put every extra dollar towards your debt. Get a second job or start a side business.
You can also look to lower your monthly student loan payments. Depending on your situation, refinancing or consolidating your student loans to obtain a lower monthly payment could be the way to go. Another option to lower your monthly student loan payments is to switch to an income-based repayment program.
Take advantage of New Fannie Mae Guidelines
In 2017, some changes were made to the way Fannie Mae looks at student loan debt. These changes are specific to people paying back student loans through an income-based repayment program. Here are the new guidelines, according to Fannie Mae:
"If a monthly student loan payment is provided on the credit report, the lender may use that amount for qualifying purposes. If the credit report does not reflect the correct monthly payment, the lender may use the monthly payment that is on the student loan documentation (the most recent student loan statement) to qualify the borrower.
If the credit report does not provide a monthly payment for the student loan, or if the credit report shows $0 as the monthly payment, the lender must determine the qualifying monthly payment using one of the options below.
If the borrower is on an income-driven payment plan, the lender may obtain student loan documentation to verify the actual monthly payment is $0. The lender may then qualify the borrower with a $0 payment.
For deferred loans or loans in forbearance, the lender may calculate
a payment equal to 1% of the outstanding student loan balance (even if this amount is lower than the actual fully amortizing payment), or
a fully amortizing payment using the documented loan repayment terms."
Before 2017, lenders were instructed to use 1% of the student loan balance when determining a home buyer's debt-to-income ratio instead of the actual student loan payments being made.
For example, if you have $90K in student loan debt, a monthly student loan payment of $900 was added to your debts when factoring your DTI, even if your payment was actually only $100 or less. That difference was enough to push many borrowers' debt-to-income ratios beyond what was acceptable to lenders. The new guidelines should make it much easier for those with student loan debt to buy a home.
Another change that Fannie Mae implemented affects people whose student loans are being paid by a third party, such as an employer or parents.  Fannie Mae now says those payments should be excluded from a borrower's debt-to-income ratio. To qualify for this provision, you will need to supply written proof to your lender that the third party has been making your student loan payments for at least the last 12 months.
Look Into an FHA Loan
Another option for first-time home buyers instead of a conventional loan is to go for an FHA (Federal Housing Authority) Loan if you're looking to buy a house despite student loan debt. FHA loans often require a much lower down payment, as low as 3.5%. An FHA loan also allows for a higher debt-to-income ratio. These key aspects make FHA and student loans a suitable fit when you're trying to increase your chances of getting a mortgage.
Also, conventional loans require a minimum credit score of 620 while an FHA loan only requires 500. One thing that could hinder your chances for an FHA loan is how much you are paying on your student loans. If you are paying too low a payment or deferring payment, you might not get approved for an FHA loan.
Purchase a Lower Priced House
If home ownership is your ultimate goal and you don't want to wait any longer, maybe it's time to lower your standards. You could look for a lower priced house, which would provide lower mortgage payments, lower closing costs, and a smaller down payment.
Another option is to purchase a fixer-upper that just needs a little extra love and attention. This would allow you to get a house within your ideal price range and then you can save money towards renovations and repairs costs down the road.
If you aren't set on a specific location, you could explore other cities in the area that might offer comparable houses at lower prices. Try and stay out of higher priced housing markets if possible.
Determine what amenities you need in a house and what can wait. Figure out a price range that are comfortable with and won't stretch you too thin financially and then search for houses that fit your budget. The risk of not being able to make your mortgage payments and risking foreclosure is greater when you push the limits of your budget.  
Do Your Homework
Regardless of how much student loan debt you have or what type of home you are looking for, it's always a good idea to gather as much information as possible. Do research. Look at your debt and your income. Determine what you can afford to spend on a house on top of your student loan debt. You don't want to stretch yourself or your family too thin financially.
Just because someone will loan you a certain amount towards the purchase of a house doesn't mean you have to spend that much.
Set goals for yourself or your family on where you would like to be in the next year, 3 years, 5 years, and beyond. Where does buying a home fit into those goals? What do you need to do with your debt to reach your goals? Take time to write out a plan for yourself that makes sense. Be realistic and be honest with yourself. Use this time to invest in your future.
Student loan debt is very real and needs to be a priority in your plans, but it doesn't have to be a barrier keeping you from owning your own home. If you get your finances in order and make smart decisions, you can succeed and buy a house despite student loan debt.
Take advantage of new guidelines for lenders and borrowers. Come up with a plan that works for you and then work toward achieving it and buying the right home.
Student Loan Planner specializes in making custom plans for borrowers in six figures of student debt so your dream of homeownership can come true.