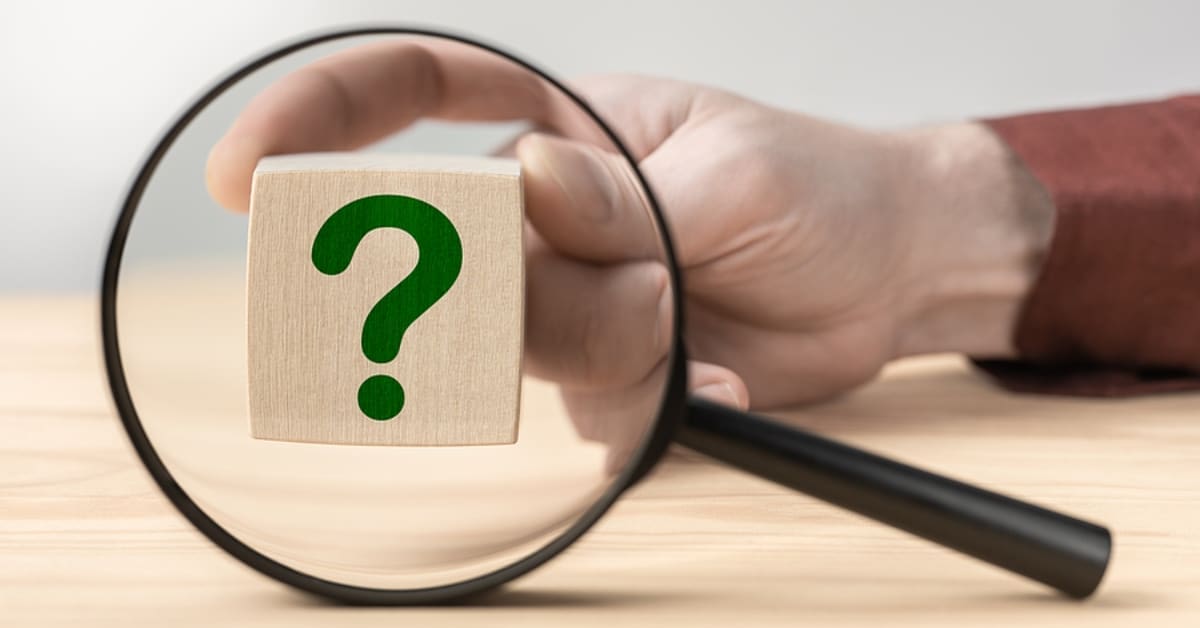 9 Min Read | Updated on July 29, 2023
Editor's note: Changes to prior PSLF payment eligibility through the PSLF Waiver and IDR Adjustment have positively impacted many borrowers. Even though the PSLF Waiver is expired, the IDR Adjustment offers many of the same benefits. The IDR Waiver, or IDR Adjustment, is a one-time account adjustment to give credit for qualifying payments to borrowers on income-driven repayment plans and under PSLF.
After the announcement of the PSLF waiver on October 6, 2021, we've had hundreds of calls with folks about this topic. One question we inevitably hear is, "should I consolidate my loans?"
As you might expect, the answer is "it depends," so let this post be your go-to guide to answering that question.
What is student loan consolidation?
If you have more than one federal student loan, you might be eligible for a direct consolidation loan. The simplest definition of consolidation is combining multiple loans into one with a weighted average (and slightly rounded up) interest rate.
Can Subsidized and Unsubsidized loans be consolidated together?
No. If you look at the long list of your loans, you might see the words 'subsidized' and 'unsubsidized.' Those are the only two types of federal student loans that cannot combine together. In other words, if you consolidate all of your loans at once, you might end up with two loans total:
Direct Subsidized Consolidation Loan
Direct Unsubsidized Consolidation Loan
Can borrowers decrease interest rates by consolidating?
No. Federal student loan consolidation uses a weighted average interest rate of your current loans, rounded up to the nearest one-eighth of a percent. You cannot decrease your interest rate within the federal system.
Does consolidation cost anything?
No. There is no cost to consolidate your federal student loans. Consolidation might seem overwhelming, but the application is free and takes about ten minutes to complete.
Can borrowers consolidate with a private lender?
"Consolidate" is one of the most misused terms in student loans. Consolidation is not the same thing as refinancing. Think of Consolidation as a federal process, and refinancing as a private lender process. If you refinance your student loans, you leave the federal system behind for good.
Important: If you refinance with a private lender during the PSLF Waiver period, you cannot take advantage of the Waiver. Period.
Should borrowers refinance during the Waiver period?
The refinancing decision should be part of your larger student loan plan. The PSLF waiver is complicated, and it takes time to complete.
Depending upon your debt level, you might still benefit from refinancing. For example, if you didn't know about PSLF during your residency and fellowship and didn't get credit for those periods, you might only be one to two years into the PSLF Program.
If you have a much smaller debt balance and a very high income, you might be in a position where you'll pay your loans off before forgiveness.
We speak a lot about spending and savings in our calls together. We will address the right path for you if you book a consult with us.
Direct consolidation loan and the Public Service Loan Forgiveness Waiver
Consolidating your student loans is a very important step for most borrowers in light of the PSLF Waiver. Let's go into detail on who this applies to.
Should FFEL student loan borrowers consolidate?
When we are reviewing a client's loan portfolio, we think through the rules of PSLF. The number one rule of PSLF in our minds is: do you have DIRECT loans?
The way to check and see if you have Direct Loans is to look at your loan portfolio on StudentAid.gov or your servicer's website and look specifically for the words "Direct" or "FFEL."
If you find FFEL loans in your loan portfolio, you must consolidate those loans at a minimum in order to be considered for PSLF.
Why do borrowers have FFEL loans?
Since FFEL Loans weren't typically allowed into the PSLF program, many borrowers ask us why they have them. What did they do wrong?
FFEL Loans were issued based on when you borrowed. If you borrowed before 2010, you might have FFEL Loans. It's not your fault if you have them.
That's what makes this PSLF Waiver so great. FFEL borrowers now have a solution – they can consolidate into the Direct system.
PSLF Waiver impact: FFEL Borrowers
We've had multiple calls at this point with FFEL borrowers. Picture this: you completed medical school in 2005 and have paid consistently every month during residency, fellowship, and since you've been an attending physician at a nonprofit hospital.
You've always been told that your loans don't qualify for PSLF, but you've stayed in the federal system just in case anything changes.
This Waiver changes everything. If you've made more than 120 payments, your loans could be immediately forgiven. Poof, gone! You must consolidate before October 31st, 2022, in order to achieve this forgiveness.
The only exception to the Waiver in terms of FFEL Loans is spousal consolidation loans. FFEL Program spousal consolidation loans are not eligible to be consolidated into the Direct Loan Program.
Should borrowers complete a Direct Loan Consolidation before October 31, 2022?
If you have FFEL loans and believe you qualify for PSLF, you should consolidate your loans. But what about borrowers who have a mix of FFEL and Direct Loans, or Direct Loans only?
Let's talk about the other PSLF Rules. We've covered the first rule already, but here's the list we use:
You must have Direct loans
You must be on an income driven repayment plan
You must work full time for a qualified employer
You must make 120 payments
The Waiver also waived rule No. 2. The PSLF Waiver is looking at any payments made on any repayment plan since October of 2007.
Should borrowers consolidate if they have Direct Loans and FFEL Loans?
If you have a combination of different types of loans or loans with different payment histories, you need to go back over your work history side-by-side with your payment history. Here's what StudentAid.gov has to say about consolidating loans with different payment histories:
"Assuming your repayment history overlaps for each loan, the consolidation loan will be credited with the largest number of payments of the loans that were consolidated. For example, if you had 50 qualifying payments on one Subsidized Stafford Loan and 100 qualifying payments on another Subsidized Stafford Loan and you consolidate those loans, you will receive 100 qualifying payments on the new Direct Consolidation Loan."
If your repayment history does not overlap for each loan, the consolidation loan may be credited with more total payments than the loan with the largest number of payments.
Translation? It's a great idea to consolidate your loans with different payment histories, as it should lead to the largest number of payments across your new consolidation loan.
Should borrowers consolidate if they have all Direct Loans with different payment histories?
Maybe you have some loans from Undergraduate and Graduate school, and you aren't sure if you should consolidate.
Once again, review your payment history. Consolidation could get you more credit towards PSLF just like those borrowers with FFEL loans.
Here's what StudentAid.gov has to say:
"Under the limited PSLF waiver, your consolidation loan will receive credit for time in repayment on your loans with different counts. Your consolidation loan will be credited with at least the largest number of payments on the loans that were consolidated."
Should borrowers consolidate if they have Parent PLUS Loans?
Parent Plus loans make the consolidation question more complicated, but don't worry, we'll walk through it here. Even StudentAid.gov has difficulty explaining it in their Q&A.
"Time in repayment on parent PLUS loans is not eligible for credit under the limited PSLF waiver, even if you consolidate them into a new Direct Consolidation Loan by Oct. 31, 2022. But if you consolidate (or previously consolidated) a parent PLUS loan, the time in repayment on the consolidation loan may be eligible for credit toward PSLF."
As you first read the above language, it appears that Parent Plus loans aren't eligible for the waiver. However, if you have a combination of your own loans and Parent Plus loans for your kids, you might have an opportunity here.
We recommend consolidation if you have a sum of 120 or more payments on any of your loans. If you loop Parent Plus loans into a PSLF Waiver consolidation, you should have your entire balance forgiven.
It's important to note that if you don't have 120 payments yet, or aren't sure, please schedule a call with us! The first thing we will do is review your payment history and your eligibility for the waiver.
How to find your student loan repayment history
We have special tools to help you evaluate your payment history, but you can also call your federal student loan servicer. The platform is responsible for keeping track of all payment history, regardless of the repayment plan.
Remember, we are only looking for payment history after October 2007. If you've had a few servicer changes over the years, don't spend time looking for history prior to 2007.
If borrowers consolidate, does repayment history reset to zero?
We hear fear from borrowers in our calls about consolidation "resetting the clock." If you consolidate your loans, your count of qualifying payments may reset to zero for the time being, but be patient!
We continue getting panicked emails from our clients saying that their payment history isn't right. The process of consolidation takes one to two months, then the PSLF waiver review takes several months. This isn't a fast process.
Don't give up hope! Public Service Loan Forgiveness has never been more accessible than it is now. We don't know what future PSLF changes might be out there, but we want to reach as many borrowers as possible in the next several months.
How to consolidate federal student loans
We recommend using StudentAid.gov to consolidate your student loans. You'll see a long list of your loans. You can select all of them or just a few depending on your situation.
You don't want to delay processing your application, especially during the PSLF Waiver period. You'll choose FedLoan as your servicer (it's the only PSLF servicer available).
Next, you'll provide information about your income and your family size in order to determine the right income driven repayment plan. Most borrowers can link to a tax return to provide their most recent income information. You'll typically choose an income driven plan like PAYE, IBR or SAVE (formerly REPAYE).
You'll also need two references and you'll need to verify all borrower information.
Once your direct consolidation application is complete, you'll need to wait 1-2 months for processing. Then you'll apply for PSLF using the PSLF help tool.
Direct loan consolidation after October 31, 2022
Under the normal Public Service Loan Forgiveness rules, consolidating your Direct Loans would have reset your payment count to zero.
This will be true again once the waiver period ends. Keep an eye out for Travis's emails, and keep up with us on Social and on the Podcast. We will keep you up to date if the waiver gets extended.
Will the PSLF Waiver Be Extended?
COVID forbearance was recently extended to August 31st, 2022. This gives you plenty of time to schedule a call with us to review your student loan plan.
The Department of Education announced the waiver on October 6th, 2021, and gave borrowers a little over a year to apply with their previously ineligible student loans. We want to reach as many borrowers as possible within the next several months.
In our opinion, this is one of the most generous moves the Department of Education has made. Please, take advantage of it!
Refinance student loans, get a bonus in 2023
Lender Name
Lender
Offer
Learn more

$1,000 Bonus

For 100k or more. $200 for 50k to $99,999

Fixed 5.24 - 9.59% APR

Variable 6.24 - 9.99% APR

$1,000 Bonus

For 100k or more. $300 for 50k to $99,999

Fixed 4.96 - 10.24% APPR

Variable 5.72 - 10.24% APR

$1,000 Bonus

For 100k or more. $200 for 50k to $99,999

Fixed 5.19 - 9.74% APR

Variable 5.99 - 9.74% APR
Not sure what to do with your student loans?
Take our 11 question quiz to get a personalized recommendation for 2023 of whether you should pursue PSLF, Biden's New IDR plan, or refinancing (including the one lender we think could give you the best rate).