The bimodal distribution for lawyer salaries has been well documented. If you pick a random newly minted attorney, there's a high chance that her salary could be $80,000 or $190,000. But she probably won't earn $126,930 which is the average earnings for lawyers according to the Bureau of Labor Statistics (BLS).
This fact has huge implications for the repayment of law school student loans. If you choose the appropriate repayment strategy, it could mean the difference between having careers options and not.
Most young lawyers make mistakes when they pay back JD student loans. And these mistakes are typically in the five figures unless the attorney works in public interest law and the Public Service Loan Forgiveness program is involved. In that case, mistakes can run into the six figures.
We'll focus this article on how to pay off law school debt in a hurry while working in the private sector.
Make sure that paying off law school debt makes sense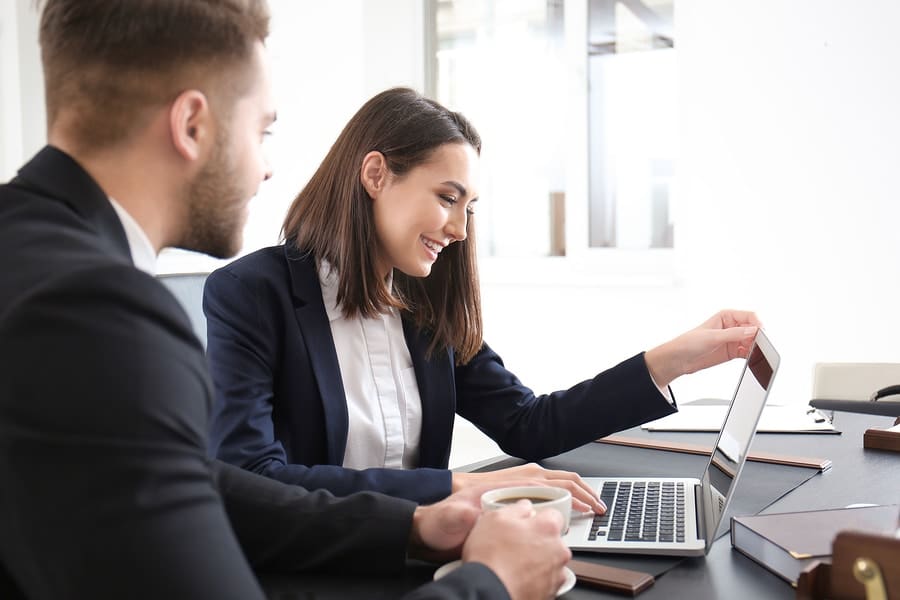 If you earn $80,000 per year as a family law attorney in the DC suburbs where living expenses are high, paying back your student loans quickly probably won't be in your best interest. Instead, your best bet would likely be to join the REPAYE income-driven repayment (IDR) plan and try to maximize forgiveness.
To be a good student loan refinancing candidate, you need to owe less than 1.5 times your income. It's also ok if you'll hit that debt-to-income ratio within a few years of your graduation.
I've updated and perfected this rule of thumb with hundreds of thousands of readers and over 5,800 one-on-one clients that we've helped. If you pass the test of owing less than 1.5 times your current or near future income and you work in the private sector, you could utilize a strategy like the one I'm going to show you.
You also shouldn't pay off any law school debt that you could have forgiven through state or federal loan forgiveness programs or repaid on your behalf through a Loan Repayment Assistance Program (LRAP). Of course, there's PSLF. Also, over 20 states offer LRAPs. And the Department of Justice will match up to $6,000 of your student loan payments through the Attorney Student Loan Repayment Program (ASLRP).
The benefit of student loan consolidation as a new attorney
The first step is to consolidate all your federal student loans during your grace period. Immediately call the Direct Consolidation Loan folks at the Department of Education a couple weeks after law school graduation. You can find the latest number by searching the Dept of Ed website for this phone number. I found this after one minute of google searching:


Alternatively, you can start the Direct Consolidation Loan application online here.
When you consolidate, you'll want to immediately process it so that the payments start in two months instead of the customary six. If you process the consolidation immediately following graduation, you'll be able to comfortably say your income is $0 (by citing the prior year's tax return from when you were still in school). Worst case scenario, you might need to claim a bit of summer intern compensation.
The main point of this step is to get your loans consolidated as fast as possible to get them on the Revised Pay As You Earn (REPAYE) plan. Why REPAYE vs one of the three IDR plans? Here's why.
Why the REPAYE plan helps lawyers pay back JD student loans faster
Not many people understand the intricacies of how the REPAYE plan works when managing your law school debt. On your entire loan balance, you'll receive a subsidy of 50% of the interest you're not required to pay on the REPAYE plan.
If your payment is $0 a month, you aren't required to pay off any of the interest. That means the subsidy provided to you in the first year would be 50% of ALL interest.
How much debt do law students have?
According to the latest data from the National Center for Education Statistics (NCES), the average law school debt is $145,500. But that "latest" data is from 2015-2016. The American Bar Association conducted its own survey in 2020 that found the average law school debt at graduation to be $164,742.
Remember, these are averages. Many law school graduates will end up with far more debt than these numbers. Many of the clients from the legal profession that I've worked with have had student debt that far exceeded $200,000.
To use an example, pretend Josh just got a Big Law job and will earn $190,000 in New York City when he finishes up at Boston College. Thanks to some astute planning, he only graduated with $200,000 of law school debt at a 7% interest rate.
If he consolidates and gets on REPAYE rapidly, he will owe a $0 monthly payment. His interest would be $14,000 per year normally. However, on the REPAYE plan, he'll only have to handle $7,000 of interest accrual. If Josh pays about $583 a month, his balance would stay flat.
How to handle law school loans with a clerkship
Pretend Josh made only $60,000 for a one-year clerkship. Josh's annual REPAYE payment would be $4,165. The leftover interest would be $9,835. Normally all that interest would accrue.
However, the REPAYE plan would cover half of that interest. That way only $4,917.50 of interest would accrue and the total interest charge would be $9,082 instead of $14,000. I'm oversimplifying a bit. But in general, this is the way the calculation would work.
That interest benefit is non-taxable, meaning Josh would save an even higher dollar amount in pre-tax salary when he needs to go and pay this debt back as an associate.
The importance of making big payments on law school debt
In the first year as an associate using the REPAYE plan, you want to pay as much as possible on your loans after accomplishing the following goals:
After that, I suggest trying to live as frugally as possible and making big prepayment to knock down your law school debt. Using the earlier example of Josh, if he used REPAYE on his 200k of loans and paid about $4,400 a month, he would owe about $153,000 in student debt after one year.
Using First Republic to refinance law school loans
If you live in NYC or most big cities in California, First Republic will offer you the best refinancing deal in the country if you have good savings and a solid income. You also have to open a bank account with them.
While you might be hesitant at first, you can get exceptionally low interest rates with a five-year term and they'll even rebate a lot of the interest if you pay it back sooner than 48 months.
If I had a six-figure sum of law school debt and wanted to get rid of it quickly, I would check to see if I lived in their service area and refinance after aggressively making payments and saving money for a year. If you reference Student Loan Planner® after emailing our banker at that article, you'll get a cash back bonus too.
Using another national lender to refinance your law school loans
Assuming for whatever reason First Republic is not an option, you would need to refinance with one of the top national private lenders. If you have a strong credit score, you should probably be able to secure something that starts with a 2 for the interest rate if you choose a five-year term.
After you made aggressive payments in that first year, you would have a lower required payment to give you peace of mind in case you wanted to quit your lucrative job. You could also make big prepayments with no penalty over and above what you owe. Assuming you paid over $4,000 a month, you would likely be debt free in under five years in the scenario I modeled.
If the required payment for a five year scares you too much, know that you can always choose a seven or ten-year term initially and then refinance at a later point to a five year once you've paid down more principal.
Taking longer than five years to pay off law school debt
There are good reasons why you wouldn't want to pay back your law school loans in under five years. Most of them revolve around wanting to have a substantial budget for kids or to easily qualify for your dream house with a low required student loan payment.
That said, there are three ways to pay back law school loans that make sense.
Go for PSLF in a public interest law job
Use PAYE or REPAYE for a 20-25 year forgiveness strategy in the private sector
Aggressively pay back all your debt and become debt free as quickly as possible
When you have no debt from your JD, your career options will be much more numerous. My friends who are interested in entrepreneurship worry about keeping around their law school debt even though you can pay it based on your income in the federal system.
My suggestion is that if you have a high income starting out in your career as an attorney, utilize it to become debt free if the math makes sense. If you owe so much that you could never hope to pay it all back without living like a pauper, you need a different strategy besides refinancing.
Create the ideal lifestyle and career by getting rid of your law school loans
The myth that the legal profession is a path to easy riches is gone. Everyone knows that you must work hard for high incomes in the legal field these days. Tuition at the top programs also continues to rise in many cases making it nearly impossible to come out with a debt-free JD.
The way to fight back is to max your retirement, get rid of any consumer debt, maintain your emergency fund, and get rid of your law school loans all in under five years if you have an ample income.
The good news is that taking decades to pay back your loan debt with the REPAYE or PAYE student loan repayment options can make sense too. That's just a different strategy entirely. The same goes for using the PSLF program to more easily pursue a public sector legal job.
You might only have a high salary temporarily, which is another factor to consider. In that case, going for a long-term loan forgiveness approach might make more sense if you've decided that sacrificing your 20s to Big Law isn't for you.
Get a plan for your law school loans
If you've got a clear idea of how to handle paying law school debt off and are already earning too much money to benefit from the REPAYE interest subsidies, by all means, refinance. You can use the links you see on this site and get a cash back bonus. We'll even be happy to let you know what I think of the offers you're receiving if you contact us.
However, if you're unsure if you want to continue making the high income that you're earning, you don't make enough money to pay back JD student loans, or the progress you've made on your principal isn't as much as you want, consider our consult service. If you're deep in law school debt we've made custom student loan plans for a large number of attorneys and we'd love to make one for you.
Have any tips on how to pay back law school student loans rapidly? Share your experience or thoughts below!