If you're currently pursuing Public Service Loan Forgiveness (PSLF), you might be unsure about whether you qualify. Although thousands of people have applied for PSLF, some people have been disqualified because they either didn't follow the proper application procedure or thought they qualified but didn't.
PSLF can be a confusing program to navigate, but it can be totally worth it, if you qualify.
To help borrowers understand the program, the Department of Education now offers a new tool to help people navigate PSLF better.  It's called the Public Service Loan Forgiveness (PSLF) Help Tool.
Learn more about this resource and how it can make your PSLF application process smoother.
What does the PSLF Help Tool do?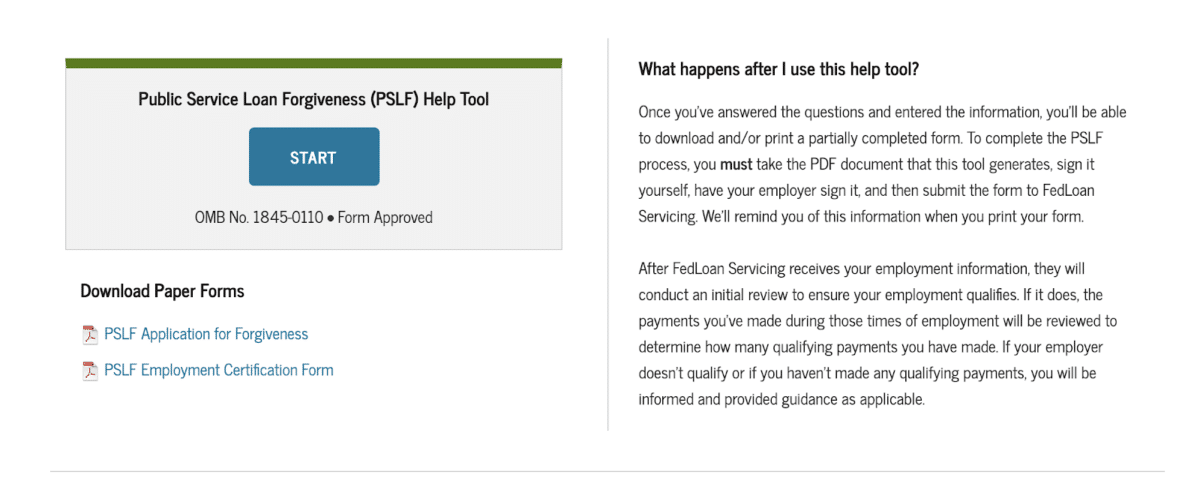 The PSLF Help Tool was designed to improve the application process for PSLF. Some of the functions of the tool relate to helping borrowers determine if they qualify for the forgiveness program.
It also guides borrowers on what they need to do to complete the process. To access the PSLF Help Tool, you'll need to log in with your Federal Student Aid (FSA) ID username (or email or mobile phone) and password.
After logging in, you can go through the process of entering the information needed to determine PSLF eligibility. Let's look at some of the functions of the PSLF Help Tool.
PSLF participation requirements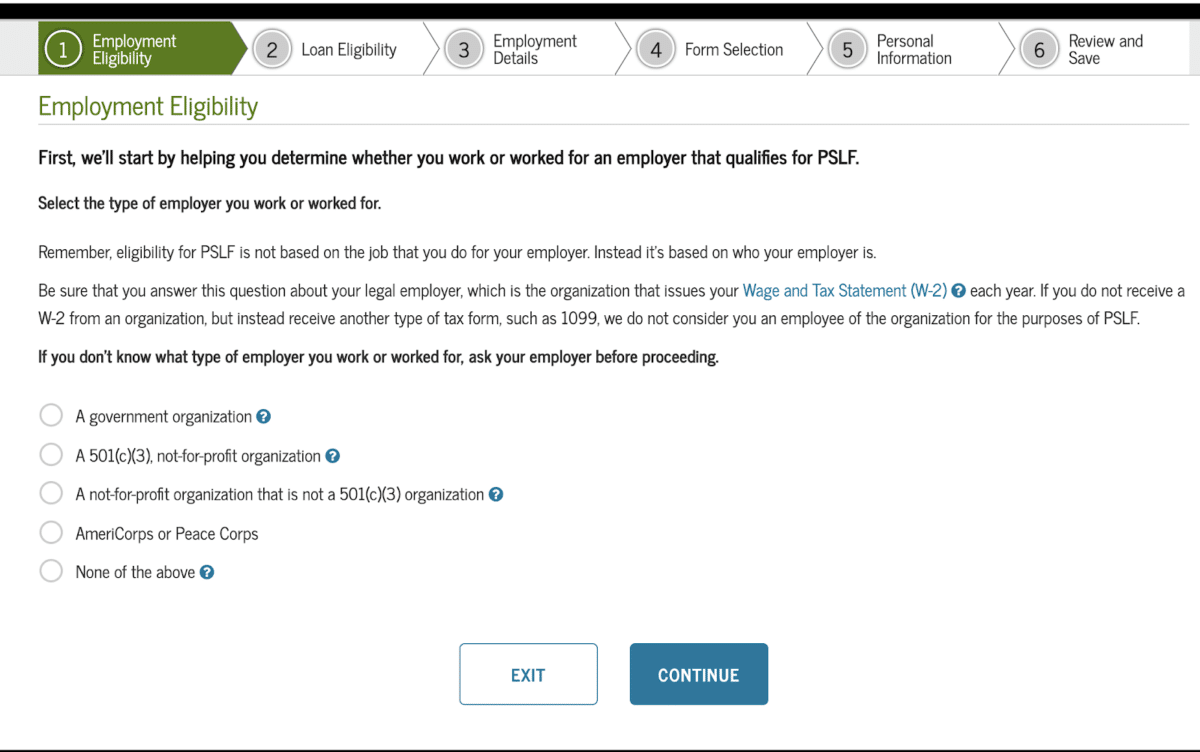 Your first step in the PSLF Help Tool is to determine if you're eligible for PSLF based on your employment. This could be your current employment or your past employment, depending on your situation.
PSLF requires that you work for an eligible employer, which includes government organizations, qualifying nonprofits, AmeriCorps and the Peace Corps. You'll need a copy of your W-2 for verification.
Loan eligibility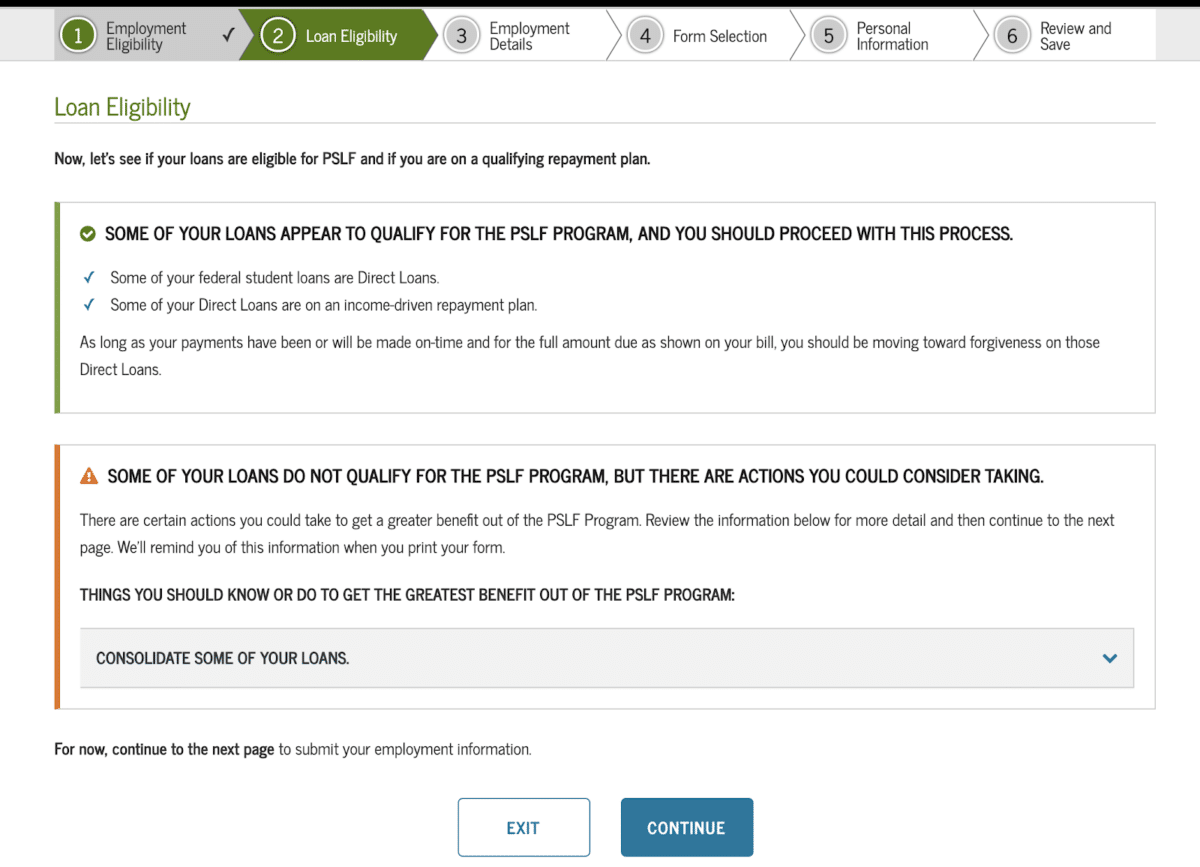 To qualify for PSLF, you'll need to have eligible student loans. Borrowers must have Federal Direct Loans that are repaid on an income-driven repayment plan to be eligible for PSLF.
For people who took out loans in 2010 or earlier, check your loans. They could be part of the old Family Federal Education Loan (FFEL) Program. You can fix this by consolidating your loans to a Direct Consolidation Loan. However, any loan payments made before consolidation won't count toward PSLF.
PSLF employer eligibility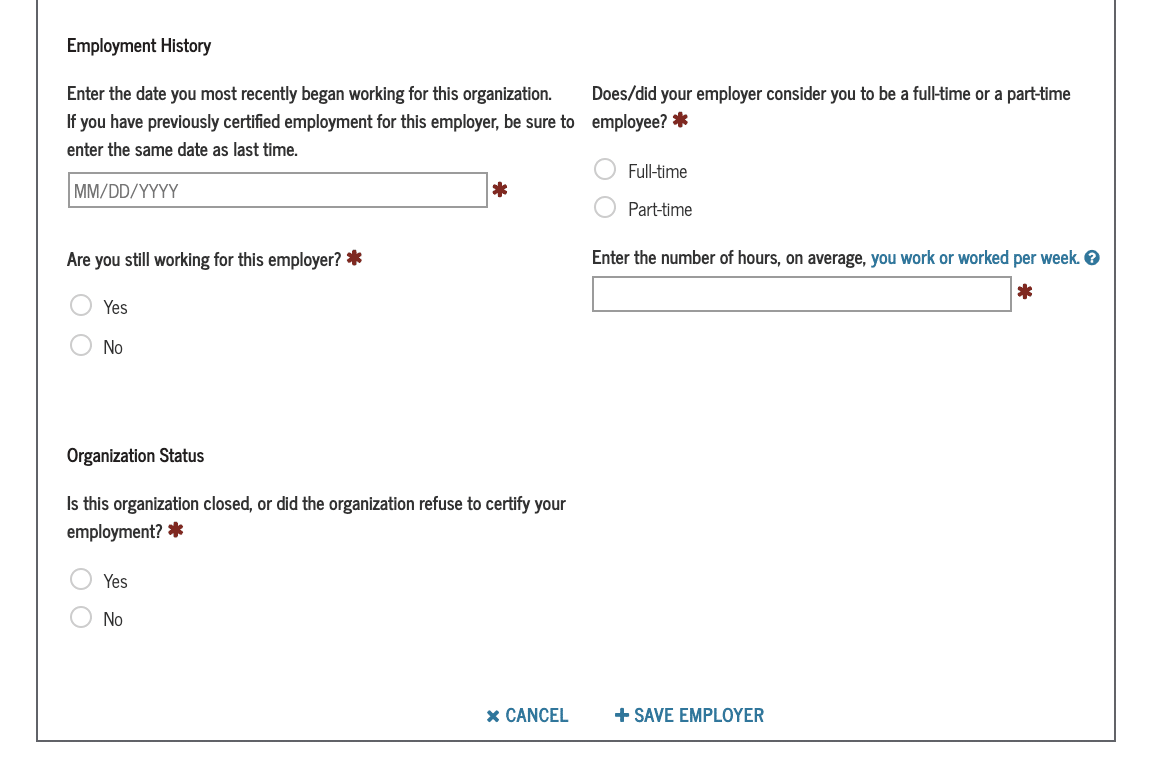 During this step, you'll enter more detailed employer information. Your employer plays a large part in your PSLF application process. You'll need their help certifying your employment in order to fill out the necessary PSLF paperwork properly.
PSLF requires you to work full time for 10 years for a qualifying employer while making on-time loan payments during that time. You're required to fill out the form completely, so be sure to have your employer's information on hand.
PSLF forms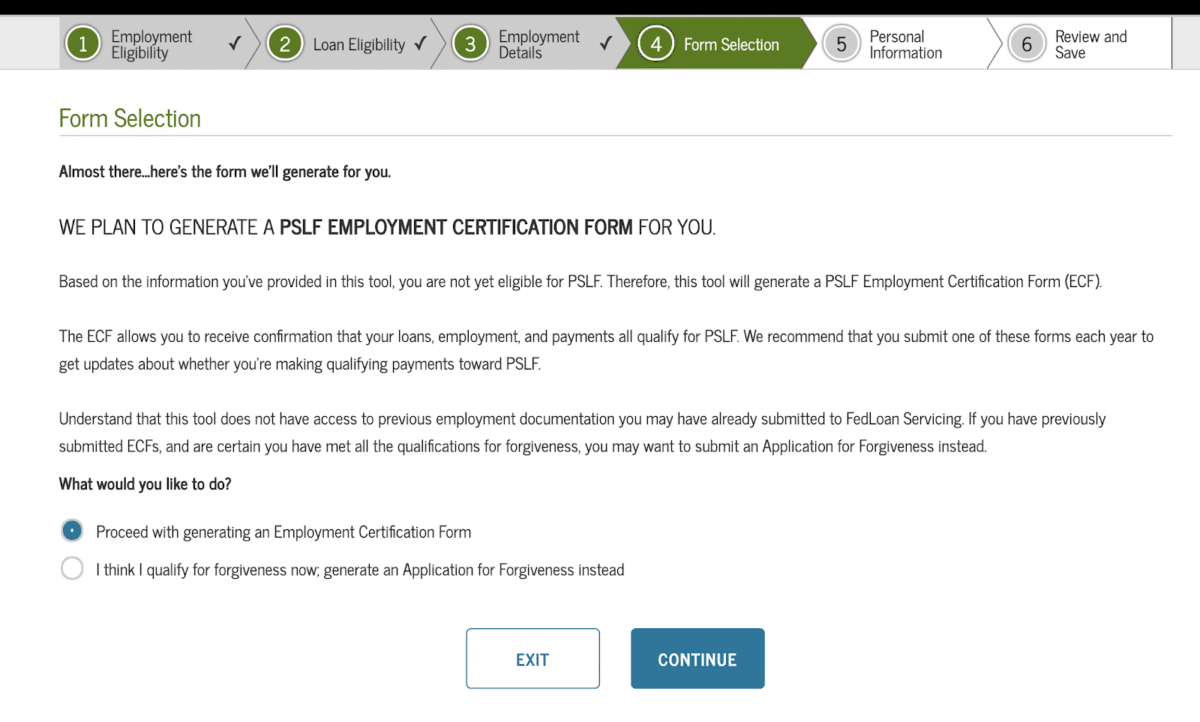 After you've filled out all of the necessary information from the previous steps, you have the opportunity to generate a PSLF Employment Certification Form (ECF). The ECF is sent to FedLoan, which services all of the qualifying PSLF student loans.
This form tells FedLoan about your employment. They will use the dates listed on the ECF to determine time spent working for a qualified employer as well as qualifying loan payments made during that time period.
After generating your ECF, you'll be able to download and print it. This is only part of the process. You'll need to sign the form, have your employer sign it and then submit it to FedLoan.
You also have the option to fill out the PSLF Application for Forgiveness through the tool. This is the form borrowers use to actually request that your qualifying loans be forgiven. This form is submitted after meeting all of the PSLF program requirements.
Who should use the PSLF Help Tool?
Any federal student loan borrower interested in pursuing PSLF should use the PSLF Help Tool. If you think you may qualify for PSLF, it's worth the time and effort to fill out your information within the tool.
Borrowers who are using the tool should continue to use it annually to submit an updated ECF. There's no cost to fill out the form, and it helps you stay on track for PSLF. You should also use the tool any time you switch jobs. It's important to create a paper (or digital) trail during the PSLF application process.
What information do you need when using the PSLF Help Tool?
As borrowers prepare to use the PSLF Help Tool, it's important to have your information handy.
Information you'll need when using the tool includes:
Your most recent W-2  from your employer
The dates of qualifying employment
Employer information
Information about your student loans (type, amount and monthly payment amount)
Having the proper information nearby while using the tool is helpful. It will save you time when entering information. It also can serve as a way to verify correct information as you move through the tool.
Most people can complete the PSLF Help Tool process in 10 to 15 minutes. Note that users must complete the PSLF Help Tool in one session. Currently, there isn't a way to save your progress and return later.
Drawbacks to the PSLF Help Tool
While having all of the PSLF information in one place is a great thing, there's one flaw that limits the tool. Currently, your PSLF forms can't be signed electronically by participants or employers. It's nice that you can partially fill out the forms with all your personal information, but enabling electronic signing would streamline the process considerably.
While the PSLF Help Tool has some limitations, it still can be a great resource for those pursuing PSLF. Having your loan information preloaded into the tool is helpful. If you're planning to apply for PSLF, you should take time to use the PSLF Help Tool soon.