What you need to know:
You'll need very strong credit or a cosigner to be approved or a Citizens Bank Student Loan.
The bank's Multi-Year Approval program allows borrowers to secure additional funding for their later years of education.
Citizens Bank offers multiple repayment options, so borrowers can pay back student loans according to their schedule.
Citizens Bank offers private student loans to undergraduate and graduate students, as well as parents who want to fund their child's college education. In its more than 25 years in the student loan business, Citizens Bank has developed a network of relationships with college financial aid offices and other student financial aid professionals.
Borrowers' credit history carries a lot of weight in Citizens Bank's decisions on student loans, meaning you'll likely need a cosigner. Find out more about eligibility criteria and loan terms from our citizens bank private student loan review.
Citizens Bank private student loans at a glance
Citizens Bank's private student loan borrowers can choose between fixed and variable interest rates. Here's a quick look some information about Citizens Bank private student loans:
| | |
| --- | --- |
| | |
| | |
| | $1,000 for all loan types |
| | |
*Rates as of March 4, 2020
At Citizens Bank, the maximum amount varies for borrowers in certain medical professions. For example, borrowers studying the following fields may borrow up to $180,000:
Cardiac perfusion
Chiropractic
Cytotechnology
Nurse practitioner
Occupational therapy
Physical therapy
Physician assistant
Borrowers earning MD, DMD/DDS, OD, DO, DPM, PharmD and DVM degrees can borrow up to $350,000.
Pros and cons of getting a student loan from Citizens Bank
There's plenty of upside, and some downside, to funding your college education with Citizens Bank private student loans. Here is what you should consider before you apply:
Citizens Bank loan pros
No fees:

There are no origination, application or disbursement fees for the Citizens Bank Student Loan or Citizens Bank Student Loan for Parents products.
Pre-payments are OK:

Citizens Bank does not penalize borrowers for paying off their student loan early or for paying more than the monthly payment.
Multi-Year Approval:

The Multi-Year Approval program allows borrowers to secure additional funding for their later years of school without needing a hard credit check. It requires a soft credit pull, which won't affect your credit score. Multi-Year Approval is available for Citizens Bank Private Loan and Citizens Bank Student Loan for Parents.
Options for parents:

The Citizens Bank Student Loan for Parents is available to parents who want to borrow money to cover their child's college education — without putting financial burden on the student.
Cosigner Release:

It will take three years of consecutive on-time payments, but Citizens Bank does allow private student loan cosigners to be released from the loan.
Interest rate reductions:

Citizens Bank Student Loan and Citizens Bank Student Loan for Parents are eligible for potential interest rate reductions.
Cons of getting a private Citizens Bank loan
Strong credit history is required:

Citizens Bank does not provide the exact credit score needed to be eligible for its private student loans. But the lender requires the borrower to have a strong credit history. If you have minimal or bad credit, you're likely going to need a cosigner.
Hard credit check with your application:

Citizens Bank Student Loans are credit-based, so your application will be seen as an inquiry on your credit report, which could impact your credit score.
Inconsistent forbearance policy:

Citizens Bank does not have specific terms for forbearance. The lender instead handles forbearance requests on a case-by-case basis.
If you have a cosigner and use forbearance, you'd have to make 36 consecutive on-time payments once you start your payments again to qualify for co-signer release.
Eligibility requirements
Citizen Bank's eligibility requirements are consistent for its undergraduate, graduate and parent student loans:
Borrowers must be U.S. citizens or permanent residents.
Students must be enrolled at least half time (typically six to eight credit hours per semester) at an eligible institution.
Borrowers must have good credit or have a qualified co-signer.
Borrowers cannot have had any prior student loan defaults.
Additionally, borrowers must have attained the age of majority in your state of residence. If you haven't, you'll need a cosigner. International students must also have a creditworthy U.S. citizen or permanent resident cosigner to apply.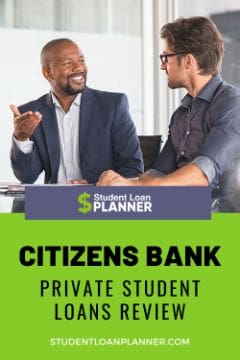 Citizens Bank private student application process
You can apply for a Citizens Bank private student loan in three steps:
Complete an online application. Students are encouraged to add a cosigner, which could increase their chances for approval and getting a favorable rate.
Pick your rate (fixed or variable), the loan term and how and when you want to repay the loan.
Sign and accept the loan documents electronically.
You'll need to provide your basic information, such as name, address, date of birth, when applying for a Citizens Bank private student loan. You'll also need the following information and documents during the application process:
A recent pay stub (less than 30 days old) or another proof of income and monthly housing payment
Cost of attendance and any financial aid already received
Student's projected graduation date, loan period and needed loan amount
If you are applying with a cosigner, you'll need to provide their name and valid email address. Lastly, you'll need to list your employer's name, phone number and length of employment (if applicable).
Should you apply for a Citizens Bank private student loan?
Before you look at Citizens Bank, or any private student loan, apply for as many grants and scholarships as you can. Then, look at federal student loans because they offer advantages over private student loans, such as income-based repayment plans.
Applying for a Citizen's Bank private student loan really depends on your credit history and financial situation. Citizens Bank relies heavily on credit scores and credit history when deciding whom to lend money too.
If you don't have a rich credit history, you're unlikely to get approved. In that case, you may look into applying with a more suitable refinancing lender.
More simply put — if you have a willing, creditworthy cosigner, Citizens Bank private student loans are worth exploring. If you don't have a cosigner or would rather not use one, you will more likely want to consider lenders that are not as credit-focused.

Lends at most
degree programs
Check eligibility
in 2 minutes

Large autopay
discounts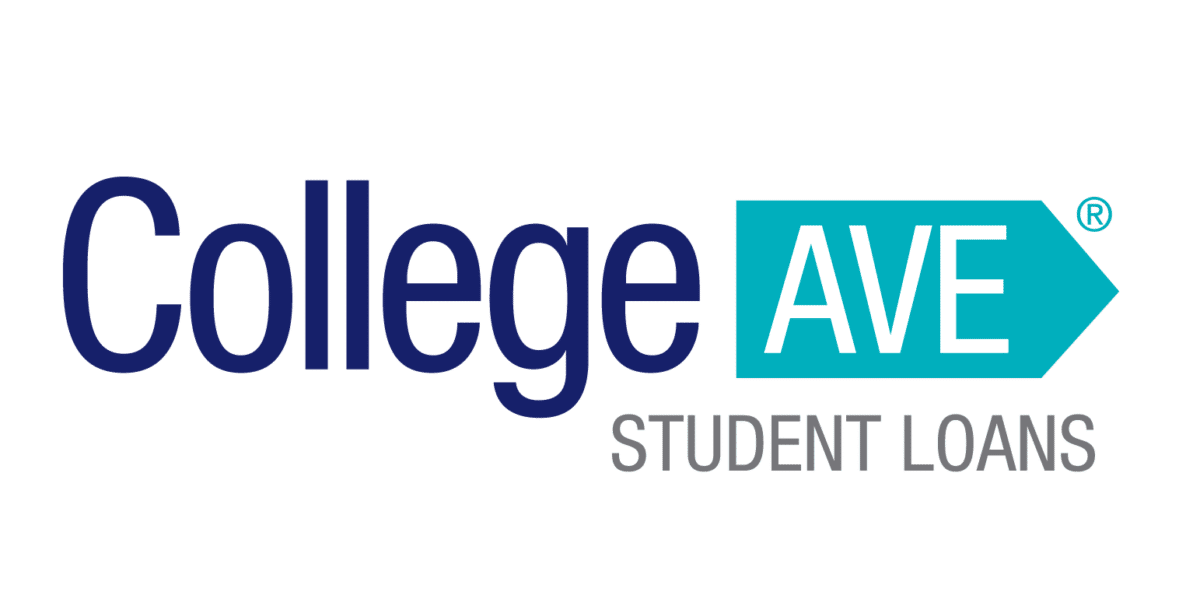 Flexible repayment options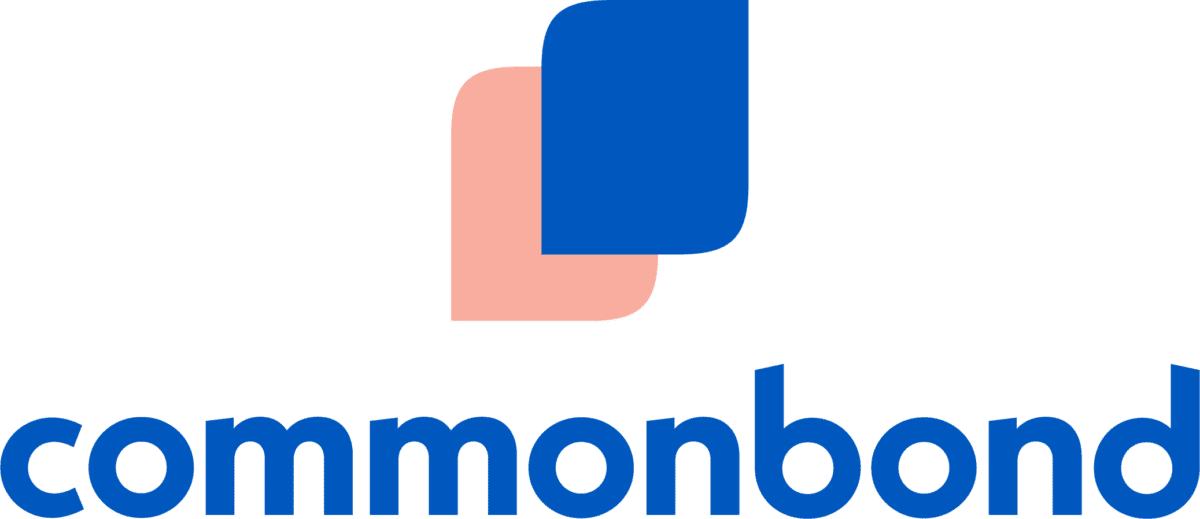 Focus on
graduate students
GET A $500 BONUS WHEN FINANCING A PRACTICE!
Start your search for financing to buy the dental practice of your dreams. If you use one of our partner banks, we'll give you a $500 bonus when you close your practice loan. See what bankers are available in your state with the button below.
Learn More