One of the most effective ways to lower your student loan interest rate and your monthly payment for federal or private student loans is by refinancing.
If your credit isn't good enough to get approved on your own, or you'd like to get a better interest rate, getting a cosigner might help.
Keep in mind that you'll lose access to certain benefits and protections when you refinance your federal student loans. So, it's important you understand the implications of refinancing before doing so. But if you have private student loans, you should look into refinancing at least once per year to ensure you're getting the best interest rates.
Read on to learn about the pros and cons of refinancing student loans with a cosigner.
Pros of having a cosigner
Student loan refinancing criteria is different from lender to lender. When applying, you might find that you don't qualify for a loan without help from a cosigner.
A cosigner is typically a family member or spouse with good credit who agrees to "co-sign" your loan. In doing so, they take on some of the responsibility for the loan should you default. Additionally, a cosigner will help you look like a more attractive loan candidate to the lender.
The advantage of using a cosigner is that their strong credit can unlock the doors of approval on your application or get you the best interest rate possible on your loan.
Once your refinancing loan is approved with your cosigner, you're both essentially co-borrowers and are equally responsible for the loan. Although you may be the point person for making the monthly payment as the primary borrower, the lender could seek payment from your cosigner if you miss a payment.
The benefits of a cosigner mainly serve the primary borrower. Having a cosigner is a financial and legal responsibility for both parties involved, so you both should give it careful consideration.
Cons of bringing on a cosigner
Having a cosigner for your student loan refinance is a perk for you as the primary borrower. But if you stop making your monthly payment or even make a late payment, your actions could negatively affect your cosigner's credit. This kind of misstep could strain the relationship between you and your cosigner.
Some borrowers choose to have their spouses act as a cosigner. But if you get divorced with student loans, your ex is still on the hook for the loan. Depending on your family situation, it could be better to get a family member — such as a parent or grandparent — to cosign.
Refinancing student loans with a cosigner can be serious business. It can lead to messy situations if each party doesn't uphold their obligation or if there's a change in the relationship, such as a divorce or falling out. Make sure you understand the responsibilities of the loan repayment so you don't jeopardize your relationships. If you do something that hurts your cosigner's credit, they could encounter financial challenges for years to come.
Do you actually need a cosigner?
Having a cosigner can increase your chances of getting your student loan refinance application approved. And it can help you score a lower interest rate offer.
If you're thinking about applying for a refinancing loan, you might be worried if you don't have anyone you can ask to be a cosigner. After all, asking a family member to be on the hook for your loan is a big commitment.
Whether you actually need a cosigner depends on several factors. If you have a strong credit history and the lender doesn't require a cosigner, you likely won't need one.
If your credit isn't strong, and your income and employment history don't convince the lender that you're financially stable enough to cover the loan on your own, then you might need a cosigner.
Research the best student loan refinancing companies to learn what their loan eligibility requirements are and what loan terms they offer. For example, most lenders offer both fixed and variable interest rate loans.
Then compare them to see which lender or lenders could be the best match for you and potentially for your cosigner. There's no hard and fast rule that requires a cosigner to apply for student loan refinancing — it depends on the lender you choose and your financial situation.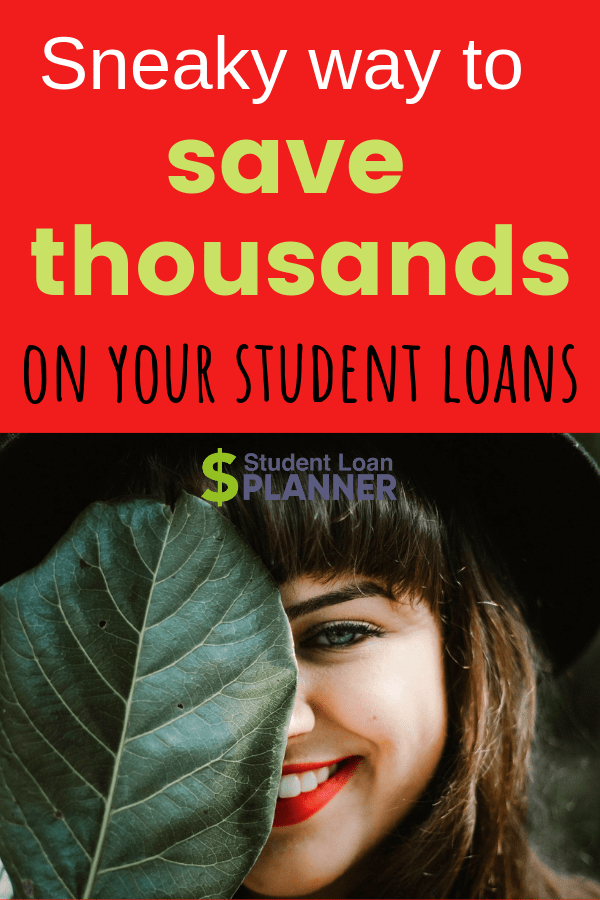 Lenders that allow cosigners for student loan refinancing
Once you've chosen a cosigner and you both understand the responsibilities and liabilities involved, it's time to choose a company to refinance through. The following lenders offer student loan refinancing services you might consider:
SoFi
Another company that offers refinanced student loans with a cosigner is SoFi. If you use that link to apply, you can get a cash bonus of up to $1,000. SoFi allows a cosigner on refinancing loans if you successfully complete this process:
As the primary borrower, you'd first apply and have your application reviewed.
To include a cosigner, log into your account and input their information.
An invitation is sent to your cosigner, and they need to consent to the process.
Your cosigner provides any supporting documentation for the application.
The refinance student loan application with a cosigner is reviewed again.
The lender notifies you and your cosigner as to whether the loan is approved or denied.
Although SoFi allows you to refinance student loans with a cosigner, it does not offer cosigner release. According to SoFi's FAQs, "The cosigner can only be removed if they pass away, or if you chose to refinance your SoFi loan and qualify on your own."
With no cosigner release option, your cosigner will be legally attached to the loan until it's fully paid. So, again, consider it carefully.
Read our full SoFi student loan refinancing review for more information.
Laurel Road
Laurel Road also allows you to refinance student loans with a cosigner. That link will get you a max bonus of up to $1,050 OR a 0.25% interest rate discount if you refinance with them. During the application process, your cosigner will get an email to add their information and supporting documents.
You may qualify for a cosigner release after 36 months of consecutive, on-time payments. But you'll also need to meet Laurel Road's underwriting criteria on your own to be eligible. It's best to contact the lender directly to learn more about the company's policy.
Find out more in our full Laurel Road student loan refinancing review.
Citizens Bank
Citizens Bank offers various financial products including student loan refinancing. If you use that link to apply to Citizens through Credible, you can get a bonus of up to $1,250. You can apply for a refinancing loan with Citizens Bank and potentially get a better loan interest rate if you have a cosigner. After three years of on-time payments, income verification and meeting other eligibility requirements, borrowers can apply for cosigner release.
Note that cosigner release is not available for the Citizens Bank Education Refinance Loan for Parents.
Learn more by reading our full Citizens Bank student loan refinance review.
Refinancing with a cosigner
If you're looking for private student loan consolidation with a cosigner, check out the companies listed above that allow it and review their policies to see if they offer cosigner release.
Discuss these options with your cosigner to make sure you understand what you're getting into before you sign anything. Be sure you both feel comfortable moving forward.
Not all student loan refinance lenders accept cosigners
Not all companies accept cosigners for student loan refinancing. For example, Earnest doesn't currently offer the option to apply for refinancing with a cosigner.
However, if you don't need a cosigner, Earnest (up to $1,000 bonus) offers flexible student loan refinancing options and loan terms. You can customize your payments so that they fit your budget. You can also skip payments for up to a year and enroll in biweekly auto payments to save money on interest. Earnest is a bit more comprehensive in the approval process, as it looks at other factors like education, savings and earning potential to determine your loan eligibility.
Read our full Earnest student loan refinancing review for more pros and cons.
Lenders that don't require a cosigner for student loan refinancing
Although having a cosigner can help you get approved for a refinancing loan, not all lenders require a cosigner. For example, you can use a cosigner to get a refinancing loan with a better fixed or variable interest rate with Discover. But cosigners aren't required to get a loan through the company.
If you want to move forward with a student loan refinance with a cosigner, look at the interest rates and terms being offered. Discuss all of the loan fine print and potential consequences with the person you're asking to cosign. And consider the impact on your respective finances and your relationship carefully.
Make sure you're both confident in your understanding of the loan and your relationship before signing any paperwork. Choose a student loan refinancing company that can support your goals and save you money over the life of the loan.
Caitlin See contributed to this article.