Is it just me, or is paying back your student loans sometimes as confusing as getting the actual degree itself? Unfortunately, you don't really get a choice in loan servicers for your federal student loans when you graduate. It's just luck of the draw.
Count yourself lucky, however, if Great Lakes Higher Education Corporation is your federal student loan servicer. None of the loan servicers are uniformly good at what they do (see Travis's nightmare experience with FedLoan). But at least Great Lakes is one of the easier loan servicers to deal with.
Still, Great Lakes is far from perfect (as you probably know, if you're searching for this loan servicer). Read on for our Great Lakes student loan servicing review.
Great Lakes student loan servicing review: Our survey results say…
Any good data scientist knows that stories are important. But what really counts at the end of the day is real, objective, measurable data. That's why we polled 386 people from the Student Loan Planner® community in July 2018. Note that we plan to provide an updated federal loan servicer survey once the pandemic payment freeze is lifted and payments resume.
Here's a summary of their experiences with Great Lakes compared to other federal loan servicers.
On average, Great Lakes received the highest score out of all of the loan servicers: 3.8 out of 5 stars.
Now, consider this: would you do business with a company that got just 3.8 stars out of 5? Would you take your car to a repair shop that got those reviews? What about a pediatrician for your child? How about your retirement fund?
Clearly, some problems exist. Since Great Lakes was the highest-rated loan servicer, let's look at what people really liked about them from the survey.
People generally like Great Lakes loan servicing, with a few exceptions…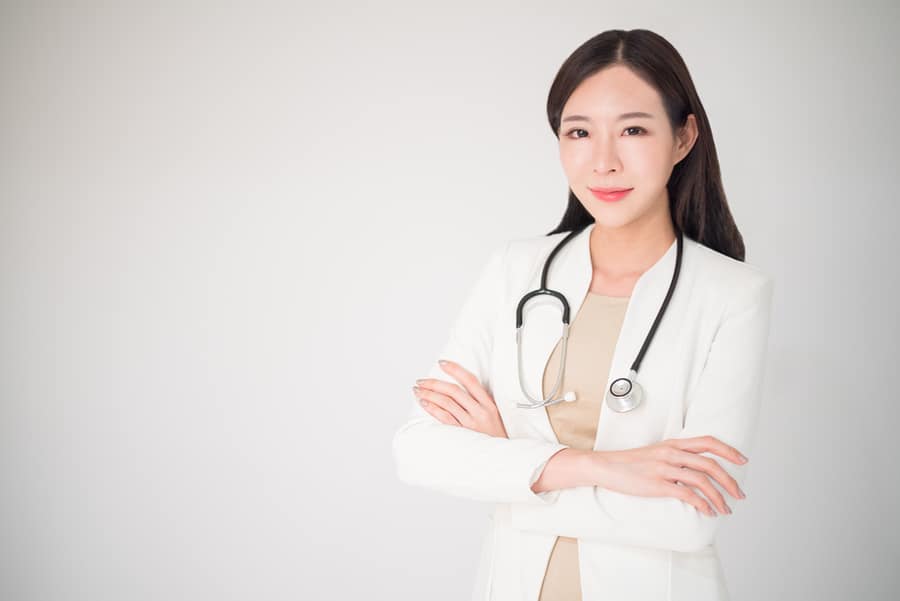 Great Lakes has a helpful student loan portal
One of the most common comments from our survey was that people really liked using Great Lakes' website. This is really helpful for things like being able to change dates for student loan payments and finding Great Lakes student loans information and resources for borrowers.
Their website provides a lot of educational information about student loans so that borrowers are well educated on the topics and various methods of repayment." — Anonymous
This shows that Great Lakes isn't actively trying to scrub their website of any information about how to pay student loans from borrowers. But still, the internet is full of articles about how to pay off your student loans. If you get that from the Great Lakes website, then great. But it's not an exclusive feature to Great Lakes themselves.
Everything that I need to complete is online. I signed up for a forbearance online and it was simple. They didn't ask me to prove anything or call in or jump through all these hoops. Granted, it's in their best interests to let students go through forbearance, but when there's a stressful situation, it's nice to know that you can just jump online and cancel your payments for a little bit."— Najela Cobb
We can see this as a good and a bad feature. Yes, it's easy to get forbearance on your student loans. If you're going through a rough financial patch, the last thing you want to do is sit on hold with some rude customer service rep and listen to them give you the run-around.
But, it might tempt you to sign up for forbearance even if you don't really need it. Hello, new apartment furniture sale!
Website is really user-friendly. I never have an issue finding information, navigating my account, or making payments. When I started paying my loan, I would have to call customer service if I wanted to apply specific payments to individual loan balances. But since then they made that service available through the website. It's quick and easy to apply excess payments to whichever loan I want now." — Anna D.
This is really helpful if you haven't consolidated your federal student loans together. That way, you can pay off the highest-interest-rate debt first (or the lowest-balance debt first; whichever you prefer).
Great Lakes' customer service is generally good
Calling up your student loan servicer is about as fun as stubbing your toe. But for people with Great Lakes student loans, that sting is just a little bit less compared to other loan servicers.
Overall my experiences have been good. For example, after I had my consult with Rob of Student Loan Planner®, I consolidated 2 of my loans and Great Lakes was pretty helpful there. That being said, a couple of times I've called I've talked to people who clearly had no idea what they were doing, but no one has ever been rude." — Lauren M.
Incompetence is already bad enough, but at least Great Lakes reps aren't usually incompetent and rude.
It is regularly one of the best customer service experiences of my life because they answer my specific questions quickly and clearly. But, I am required to call due to inaccurate information [that they send out] via email.

I am working toward PSLF and every year when I re-renew for a suitable payment plan I continue receiving emails telling me I need to renew because my plan is about to expire. These emails telling me I have not yet renewed persist well after I have re-renewed, my spouse has confirmed his information, and the renewal has been accepted. Every single year I call in to confirm that things are on track and voice my concern for this inaccurate and confusing email communication." — Anonymous
Great Lakes doesn't handle Public Service Loan Forgiveness (PSLF) borrowers, which is unfortunate. Travis said, "I sometimes get people who want to leave their loans with Great lakes until they get their 10 years in. This is not the right thing to do. Great lakes is good, but they aren't worth not having a verified paper trail."
Instead, try moving your loans to FedLoan instead (despite their horrible reputation) because they'll at least give you a better shot at making sure your payments counts. When it comes to PSLF and other student loan forgiveness programs, you don't want to take chances. You want a solid paper trail.
Great Lakes student loans isn't perfect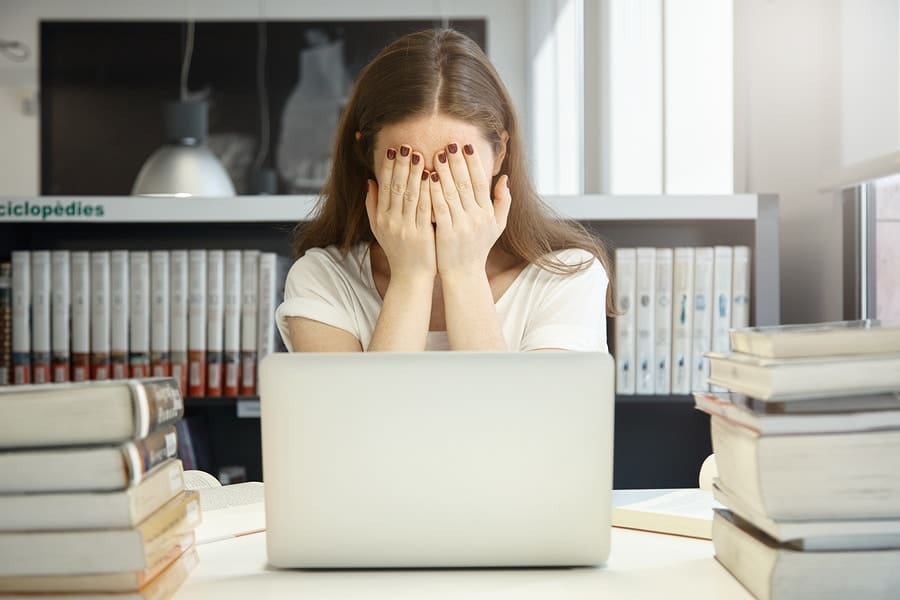 Sometimes Great Lakes gives out wrong information
When you owe a six-figure bill, you don't want to find out that your loan servicer actually has no idea what's going on with it, like this person:
I am a recent dental school graduate and still in deferment. Because my spouse and I have a unique financial situation. I needed to end my in-school deferment so that I could sign up for the REPAYE program now. It has been extremely difficult to get Great Lakes to do this.

I have talked to probably 15 or more different representatives to accomplish this. While some representatives seem very knowledgeable, others seemed to have no idea. Different representatives told me different things about the status of each of my loans, so that I had no idea what was actually happening with them.

I understand that the goal of a loan servicer is to collect on a loan, and thankfully, my husband and I have a very helpful financial advisor. However, it is very frustrating to be advised of things that are not the best for my individual financial situation. It is also very scary to have a huge loan to pay back, and to have little confidence in what you are told about the time you will be billed, what repayment plan you are eligible for, etc." — Anonymous
Yikes. Travis adds that it's not uncommon to see problems like this. It's an advanced strategy and outside of Great Lakes' usual wheelhouse. "Frankly, they don't necessarily care what saves you the most money because they aren't equipped or paid to do this."
Great Lakes has signed people up for the wrong repayment plan
Wading through the different options for income-driven plans and all of their financial implications can be a Gordian knot of its own. It doesn't help when your loan servicer signs you up for some random plan, like what happened to Shannon:
Great Lakes contacted me about my income based payment plan application to confirm my eligibility, which was great. Unfortunately, my form was filled out incorrectly and instead of contacting me to resolve it, they chose a plan for me.

I was attempting to enter the REPAYE plan and was quite shocked to see I was approved and enrolled in the IBR plan instead. Of course it wasn't the plan I wanted, so I had to call again and make a $5 payment to switch plans. Not the end of the world, but also not the best."
These type of shenanigans are common with student loan servicing. Often, you'll just see a checkbox for "income-driven repayment" on your application. This doesn't really help you at all. There are four different IDR plans to choose from. However, none are officially named "income-driven repayment."
What can you do if you're not happy with Great Lakes student loans?
Unfortunately, like we said earlier, it's mostly just luck of the draw for which loan servicer you get. But, that doesn't mean you're out of options yet.
Here are some tips for working with Great Lakes student loan servicing. Your student loan situation will largely dictate what the best strategy is.
For example, if you don't have a lot of federal student loans left to pay, it may be worth refinancing into private student loans. If you do have a lot of student loans, it may be worth finding a way to resolve your problem and still stick with Great Lakes.
Contact the Great Lakes ombudsman
If you're having issues with Great Lakes, you can start by trying to resolve your disputes directly with the loan servicer. Here's Great Lakes Borrower Services contact information:
Phone: (800) 236-4300
Fax: (800) 375-5288
Email: borrowerservices@glhec.org
You can also send information about your discrepancies via mail at: Great Lakes Borrower Services, PO Box 7860, Madison, WI 53707.
If the loan servicer isn't able to resolve your issue, there's an established department set up to handle complaints with Great Lakes. If you need to stay with Great Lakes because you're already set up on a 20 to 25-year student loan forgiveness program and are working in the private sector, this might be your best option. Here's a good overview of the dispute resolution process.
Here is the Great Lakes student loan servicing phone number: (866) 348-0708
If you instead prefer to email them, here's the right email address: greatlakesservicingombudsman@glhec.org
Consolidate your federal loans
Like we said, there's not really any way you can choose your student loan servicer right out of the gate. But there's a caveat to that statement.
If you consolidate your federal student loans into a Direct Consolidation loan, you actually do get to pick which servicer you want. And in that case, you can choose some other loan servicer than Great Lakes to manage your consolidated loans.
Before you celebrate though, there's yet another caveat to that statement. Your loans automatically transfer to FedLoan servicing after you submit the PSLF ECF form. It's the only servicer that handles these cases (for now at least). While PSLF can definitely be worth it if you qualify, FedLoan itself gets some of the worst reviews of all the loan servicers — just something to keep in mind.
Refinance your student loans with a private student loan company
Warning: proceed with extreme caution with this strategy. If you refinance student loans with a private student loan company, you lose out on all the rights and protections that come along with your federal loans.
Still, there are a few cases where this can make sense. If you work in the private sector (and therefore have no shot at PSLF) and your debt load is less than two times your income, then it can make sense to refinance with a private lender since you probably won't have your debt for a very long time anyways.
Pay off your loan as fast as possible
Of course, the best option in all cases is just to get rid of the dang loan in the first place. This obviously isn't an option for everyone. If we could all just get rid of our student loans with the snap of a finger, they'd be gone faster than you can say booyah.
But, if you do have the ability to make some sacrifices and work harder to pay off your debt, now's the time to do it. Here's a free student loan payoff calculator that is a great repayment planner tool. Bonus points! You'll be done dealing with Great Lakes, and you'll be done with student loans period.
Hire Travis for a student loan consult
We'll be honest. Great Lakes exists to collect your student loan in whatever way works best for the federal government. That means there's no obligation to help you out and find the best student loan repayment options for you.
Their job is just to make sure you don't default, and that's it.
That's why it can be really helpful to hire a third-party expert like Student Loan Planner®. Our student debt experts can help navigate your options and find the best student loan payoff plan for you. You don't have to do this alone (no matter what your Great Lakes wants you to believe). There is an optimal solution for your specific loans, and we can help you find it. Then, you can leave your student loans in the past where they belong.
What has your experience been working with Great Lakes to repay your student loans? We look forward to hearing about it in the comments below.