You might constantly hear things in the news about how bad student loan forbearance is. These reporters are not necessarily wrong. Though, intentional forbearance can have a place in your student loan strategy under a limited set of circumstances.
It would be fantastic if nobody owed credit card, personal loan, or other kinds of inefficient high-interest debt. Unfortunately, we don't live in this utopian society. While student loans often carry interest rates of as much as 6% or 7%, other kinds of debt that you might have could be even higher.
Who should consider going into forbearance right now with their student loans?
What is Student Loan Forbearance?
Forbearance grants you up to 12 months of paused payments on your federal student loan debt. For federal debt, you get up to three years of forbearance total, but your loan servicer must review and approve your request every year.
During forbearance, your interest continues to accrue and will capitalize into (increase) the principal balance unless you pay off that interest first

You can get approval for forbearance 12 months at a time

The cumulative forbearance limit is three years

Loan servicers are lenient with forbearance approval

Forbearance adds thousands of interest costs to your loan repayment
There Are Two Kinds of Forbearance: Mandatory and General
Mandatory student loan forbearance does not mean it's mandatory that you use it. Rather, mandatory means that the loan servicer must approve your forbearance request. This is one of the most common reasons borrowers end up in costly and unnecessary forbearance for their student loans.
For example, you can receive forbearance if you're in a medical or dental residency, serving in Americorp, planning on Teacher Loan Forgiveness, or using the Department of Defense student loan repayment program.
Consider this example. Jin is doing a three-year orthodontics residency and his loan servicer suggests forbearance. His payments during this period are $0 a month. He accrues interest during the three years, and this interest increases his principal balance too.
Instead, Jin could have requested a waiver to sign up for REPAYE (Revised Pay As You Earn) and pay anywhere between $300 to $500 a month in most cases. For his relatively small payment, Jin gets rewarded by the government with an interest subsidy of over one thousand dollars a month for a typical dental school loan balance.
General forbearance is also known as discretionary forbearance. That means the loan servicer has the choice to approve or deny your student loan forbearance request.
In my experience consulting for over 1,000 clients with their student loans, the student loan servicers almost never deny student loan repayment forms for a forbearance. The main exception is when a borrower has used up their three years allowed under law.
General forbearance can be used for a variety of reasons. The most common would be unexpected medical expenses, temporary financial strains like large repair bills, or having an interruption of employment.
Mandatory forbearance should only be used when you're eligible to have your entire loan balance forgiven under a plan like Teacher Student Loan Forgiveness.
General forbearance should only be used when your finances are a wreck and you have a specific plan to never need it again. More on that later.
How Can You Use Way More than Three Years of Forbearance?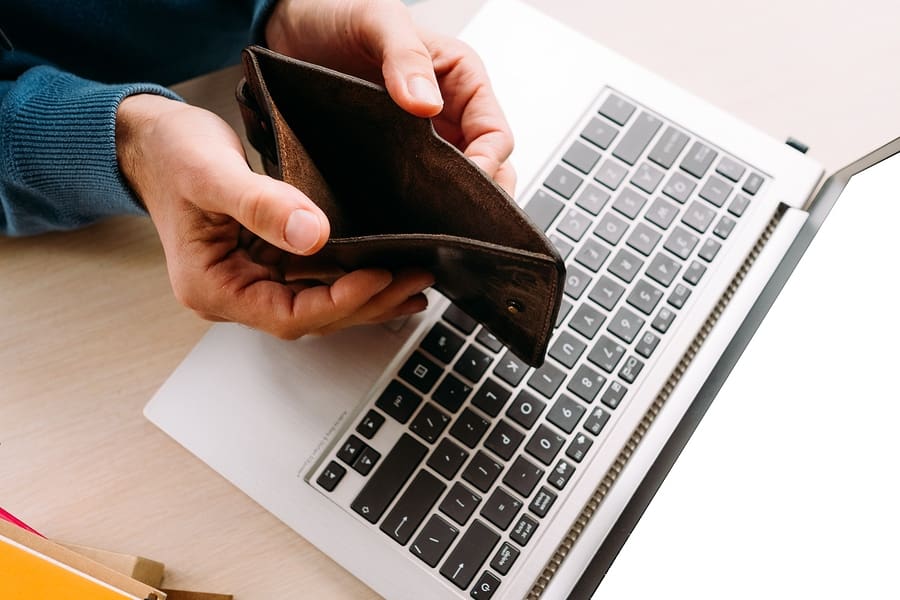 One way that I've seen borrowers easily wrack up six years of forbearance is by using up the three years total on their existing Direct loans and then consolidating them into a Direct Consolidation loan.
Technically, since the promissory note is entirely new, you've never used any of the three years of forbearance yet.
Occasionally, I'll even see student loan forbearances last longer than six years. Some borrowers occasionally become eligible for natural disaster area forbearance, or they might be able to use the special mandatory forbearance periods during medical or dental residencies to extend their periods of non-payment.
How is Forbearance Different from Deferment?
You have two options for postponing payments which are deferment and forbearance for student loans. The first that we've spent most of our time discussing is forbearance.
The other option is deferment. The main difference is that you use deferment while you're still enrolled in a higher education degree program. Student loan forbearance is for when you graduate.
Also, a technical difference is that there are certain kinds of loans like Subsidized Stafford that do not accrue interest while you are postponing student loan payments during deferment.
While deferment is slightly better than forbearance for reasons like these, you want your deferment period to last as short as humanly possible.
For example, did you know you can cancel the deferment period by requesting a waiver from your loan servicer if the debt came from an earlier degree program? Doing so could allow you to enroll in income-driven repayment programs and get credit toward loan forgiveness or receive interest subsidies.
How Can I Know if Income-Based Repayment is a Better Option Than Forbearance?
Income-driven repayment options like IBR, PAYE, and REPAYE are all better than forbearance when looked at in isolation. You would much rather be considered "in good order" on your loans than be requesting these temporary band-aids.
If your payment on one of those income driven payments would be $0 a month, then there's no question that one of those plans is a vastly superior option over forbearance.
Here's the problem, not everyone qualifies for a $0 payment on an income-based option like the ones I mentioned. If you're unemployed, don't make a lot of money, or just graduated, you might be able to snag the $0 monthly payment.
However, what if you make $80,000 a year and just struggle like crazy staying on a budget? What if you earn $150,000 and your car payment, mortgage, credit cards, and home renovation loan leave little room for anything else?
Whenever possible, you should use PAYE or REPAYE for your student loans. Using forbearance means admitting to yourself that there are big problems in your life financially that must be fixed.
Those problems may or may not be your fault. The thing that matters is putting yourself in a position where you're never financially vulnerable again.
When Forbearance is Incredibly Useful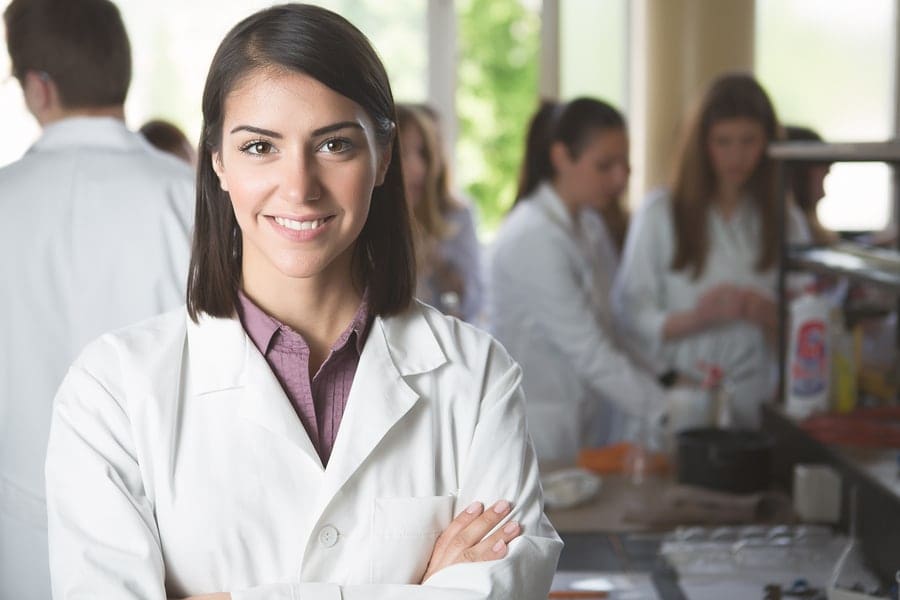 You can never look at a consumer's student debt and say "oh forbearance is terrible they need to end it right now."
Maybe you struggle with interest rates that are way higher than your student loans. I'll give you an example that hopefully doesn't describe your situation.
Terrence took out $200,000 of pharmacy school debt. He switched after graduation to work at one of the Big Pharma companies and he earns about $200,000 a year.
Even though his income is much higher than the average American, Terrence owes over $30,000 of credit card debt at a 25% interest rate. He also has a $20,000 personal loan at 8% that he took out for some upgrades they wanted to make to their bathrooms. He's got two little kids at home and his wife works part-time for the city making $30,000 year. They have $2,500 in their checking account.
Terrence owns two cars with monthly payments of $350 a month each. Despite his income, he has a ton of anxiety about his student loans and does not know how he will be able to pay them back. They buy their groceries at an upscale grocery store near their house.
His current monthly cash flow is $500 a month leftover. If he used the REPAYE program, his monthly payment would be $1,613 a month.
Should Terrance make his REPAYE payment or focus on his other debt? From a math perspective, the answer is clear. He should enter forbearance and make some drastic lifestyle changes to free up cash.
He would sign up for a 0% APR credit card that offers that rate for the first 18 months, although he would need to pay everything off in 12 months or less. He would attack the personal loan next with the same intensity as if his family was about to lose the house.
Then he needs to get to $10,000 of cash in the bank. Once he has no consumer debt, he should start up his student loan payments again and exit forbearance. 
When Should I End My Student Loan Forbearance?
The short answer is as soon as possible. By using student loan forbearance, you should admit to yourself that you have a problem that needs fixing.
The only acceptable reason to use a forbearance is that your finances are unstable elsewhere from large credit card debt, personal loans, pawn shop or payday loans.
That means you have debt that's even worse than your student loans to deal with, otherwise, you should use an income-driven repayment option.
You should not think about waiting until the end of the 12-month approved forbearance period to exit the forbearance. Take as much time as needed to drastically turn around your budget by making big sacrifices, then start payments again.
What Should I Focus on to Start Making Payments on My Student Loans?
Out of the thousands of readers and clients I've worked with, there are two culprits to most financial problems: houses and cars. That's by far the biggest problem.
Just because you want to own a three-bedroom oceanside single-family home in California doesn't mean you should. In fact, if you listen to the banker and borrow 3.5 times your income, you could be out on the street in the next recession.
We're lucky right now because the housing market has been pretty hot since the last Great Recession. If you made a bunch of renovations and have positive equity in your home but need to use forbearance, you need to think about downsizing to a lower cost home.
If you want to stay in your house, then your cars need to get downgraded. The only way around this is to get a massive increase in your earnings.
You can focus on cutting out the extra lattes all you want, but I've never seen a single case where a financial struggling borrower was paycheck to paycheck thanks to Starbucks. Lattes just aren't that expensive.
Occasionally I'll run into a family with a massive grocery bill. If you have any debt besides your student loans and mortgage, then you should be shopping at Aldi if you have one in your city. Everything is vastly cheaper than most grocery stores.
If you go out to eat a lot, substitute meals at Chipotle for your fancy nights out on the town with the $25 entrees and a glass of wine.
Using forbearance means you must make drastic changes in your budget. The forbearance can allow you to accomplish this by freeing up some cash flow to crush your other debt rapidly and get an emergency fund so you never wrack up that kind of debt again. 
The Danger of Forbearance: Compound Interest
The consequences of student loan forbearance are real. You'll have thousands of dollars in extra interest charges. For example, let's assume you owe $400,000 of student loans at a 6.8% interest rate. With only a single year of forbearance, you've accrued $27,200 of interest.
When you exit forbearance, that interest goes into your principal balance and generates an additional $1,850 of interest per year. That's called compounding when your interest generates interest charges too.
In contrast, on an income-driven payment option, your interest grows at a linear rate called simple interest. The interest tends to not capitalize.
Would you rather spend hundreds or even thousands of dollars going on vacation, going out to eat more often, or going to more concerts? If you said yes, then realize that forbearance is an expensive but necessary life decision to get yourself out a hole.
Get the Financial Security to Never Use Forbearance Ever Again
Remember that you only want to use General Forbearance with your loan servicer if you're in dire straits and living paycheck to paycheck. You would also need to have high-interest debt like credit cards you're battling.
When you call your loan servicer, request the forbearance option. Let them know it's because you're really struggling and don't want to lose your house and you'll probably be approved.
The reason I use your home as the excuse is that it's true. The next time we have a recession and your finances are not rock solid you risk your family's standard of living. That's the motivation.
You'll want to get creative with cutting back to be able to free up cash to pay down the troublesome consumer debt that motivated the forbearance. I'd suggest selling your cars and buying used ones on Craigslist even if you need to take a big haircut to get out of them. If that doesn't work, consider renting a room in your house or selling it to downsize.
Once all of your high-cost consumer debt is gone and you have a $10,000 emergency fund, start up your student loan payments again and pledge to never use forbearance ever again.
If you want expert help talking through your options if you're currently using student loan forbearance, we specialize in creating custom plans for professionals like you. No matter how much you might feel like you're struggling, I promise I've seen worse.
That said, there are probably thousands of dollars in optimization to be had from getting a plan for your student loans. Let us know if that's you by contacting us to learn how we might be able to help.
Ever use a student loan forbearance? Have any tips or suggestions for others trying to afford their student loan payments? Share below!