Editor's Note: FedLoan Servicing is ending its contract with the Department of Education in December 2021. If FedLoan is your current servicer, don't panic. Listen to our emergency podcast outlining what to expect when your loans are transferred to a new servicer, including how to get ahead of any potential paperwork problems.
The government guarantees federal student loans, but you don't make student loan payments directly to the government. Instead, the U.S. Department of Education assigns student loan servicers to manage your debt.
Unfortunately, many loan borrowers have had subpar experiences with their loan servicers. If this happens to you, it can negatively impact your financial future.
FedLoan Servicing falls into this category. Borrowers have left numerous complaints about FedLoan. In some instances, FedLoan has cost borrowers thousands of dollars because of fumbling paperwork and giving lousy guidance when it comes to repayment options and loan forgiveness programs.
Here's what you need to know about making FedLoan payments and steps you should take to prepare for Public Service Loan Forgiveness (PSLF).
How to pay student loans with FedLoan
Your loan servicer is automatically assigned, meaning you don't have a say in the process unless you consolidate your loans with a new servicer or refinance your student loans with a private lender.
If your student loans are through the William D. Ford Direct Loan program, you may pull the short straw and have your loans assigned to FedLoan. Additionally, if you plan to apply for PSLF, your loans will inevitably be transferred to FedLoan (or which servicer will take over PSLF borrowers with its exit at the end of the year).
You have several options for making FedLoan payments:
Direct debit (autopay).

You can link your checking or savings to your FedLoan account to have automatic withdrawals taken out each month.

Online platform.

You can make one-time payments manually through the MyFedLoan website.

Mobile app.

FedLoan Servicing has an app for iOS and Android users that allows borrowers to make payments via mobile device anytime.

Phone.

You can make a FedLoan payment over the phone 24/7 using the FedLoan automated phone system. Call 1-800-699-2908 and provide your 10-digit account number and date of birth.

Mail.

You can send a check or money order to: Department of Education, FedLoan Servicing, P.O. Box 790234, St. Louis, MO 63179-0234. FedLoan recommends mailing your payment at least five to seven business days before your due date to account for transit time.
Setting up your MyFedLoan account
The FedLoan portal and app are your best options for making FedLoan payments and tracking your loan progress.
You'll need to create an account by visiting the MyFedLoan website and clicking on "Create an Account" in the area marked "Account Access." You can also click on the "Sign In" icon located in the top right-hand corner. Then choose "Create One Now."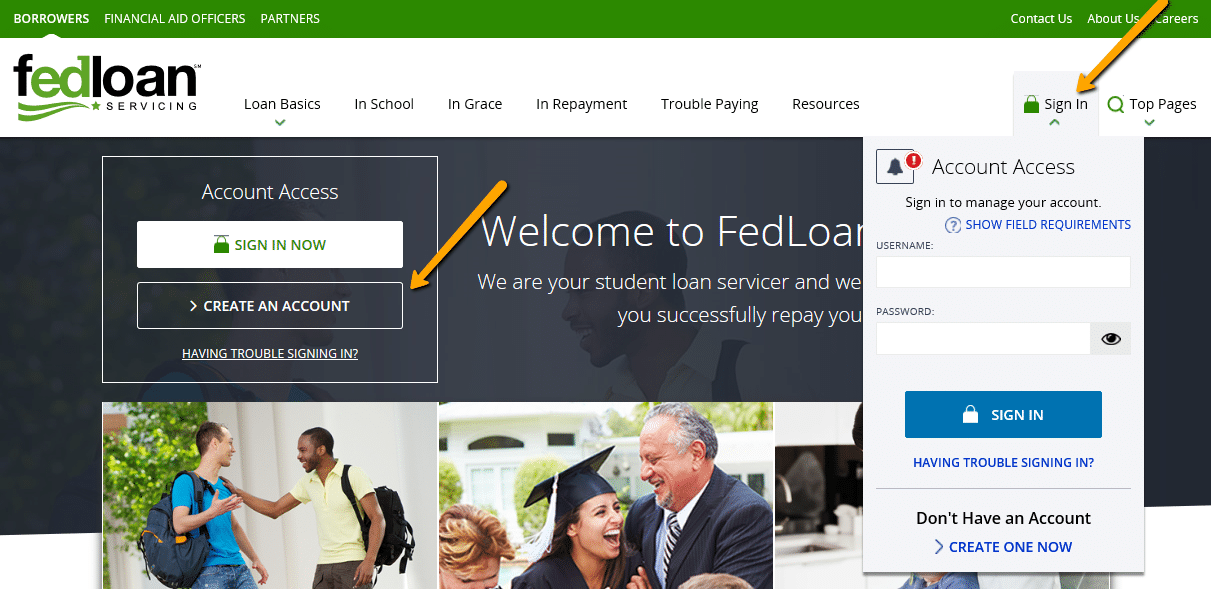 Enter your name, email, date of birth, and either your account number or Social Security number. You'll complete the process by creating a username, password and security questions.
Once your account is set up, you can use the MyFedLoan portal to access your loan details and explore other tools related to repayment options and loan forgiveness programs.
Making FedLoan payments while planning for PSLF
Unfortunately, the federal government gave FedLoan Servicing a monopoly for managing student loan borrowers who are working toward PSLF. Even if you have a different servicer, your loans will be transferred to FedLoan as soon as you send in your employment certification form for PSLF purposes.
Student Loan Planner® founder Travis Hornsby's personal experience with FedLoan — along with countless stories from Student Loan Planner® clients — have shown that you should be wary of FedLoan's recordkeeping and disorganized practices. In fact, borrowers have taken a stand to call out the company's poor practices through recent PSLF lawsuits against FedLoan.
Best practices for managing your loans with FedLoan
Here are some best practices for keeping your student loan forgiveness journey on track:
Certify your employment status sooner rather than later.

Although FedLoan isn't the greatest loan servicer, you want to switch over to them as soon as possible if you're working toward PSLF. If you wait until the end of your 10-year repayment period, you'll likely run into a paper trail nightmare.

Send in your employment certification form annually.

Fill out and submit the Employment Certification Form each year, but preferably semiannually. This can be done online with FedLoan and will help force them to properly track your progress.

Check out your account monthly.

Thoroughly review your account each month to ensure your payment is processed and applied correctly. If you want your payment to go toward a specific loan, explicitly direct FedLoan to do so. Then, verify that action was taken.

Keep records for everything.

Store copies of any forms you submit and write down information from all phone call interactions (e.g., date, time, customer service representative's name, etc.).

Sign up for automatic payments.

Your FedLoan Servicing payment must be on time to receive credit as a PSLF-qualifying payment. Autopay can eliminate the risk of missing a payment, and you can score a 0.25% interest rate reduction.

Consolidate your loans with FedLoan if you haven't already made payments.

Consolidation can simplify the repayment process and make it as easy as possible for FedLoan to keep track of your PSLF progress.
Avoid going into "Pay Ahead Status"
When you pay more than your required monthly payment, your loans may enter paid-ahead status. With paid-ahead status, your excess payment is applied to your next required payment.
For example, let's say your required monthly payment is $200, but you choose to pay $250 this month. Your extra $50 payment will be pushed forward. When the next month rolls around, your bill will show that you only owe $150.
While this might help alleviate next month's financial burden, it can cause serious damage when you apply for student loan forgiveness.
Under the PSLF program, you're required to make 120 qualifying monthly payments, meaning 10 years' worth of on-time, full payments. When we look at the example above, your full required payment is $200. Therefore, if you only pay the $150 bill the following month, it wouldn't count as a qualifying payment, further delaying your loan forgiveness and costing you more money over time.
However, changes were made to lump sum payments in August 2020 that might benefit some borrowers who want to make larger payments.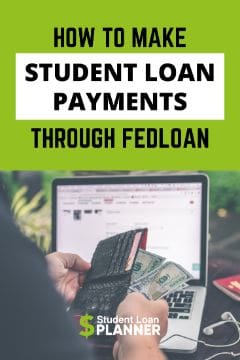 Money-saving strategies for PSLF borrowers
Paying more than required won't necessarily expedite your journey to loan forgiveness. But there are some strategies that'll allow you to use those extra funds to your advantage.
Here are some tips to save thousands with PSLF:
Make sure you're on the right repayment plan.

If you're on the income-based repayment (IBR) plan and pursuing PSLF, you may be overpaying. Under an IBR plan, you may be required to pay 15% of your discretionary income. By switching to either the Pay As You Earn (PAYE) or Revised Pay As You Earn (REPAYE) plan, your payment will only be 10% of your income, saving you money each month.

Minimize your adjusted gross income.

Your income-driven repayment plan uses your documented taxable income to determine your payment. Lower your payment by maxing out available pretax accounts, such as a health savings account.

Put as much money as you can into your retirement plans.

The current maximum limit for 2021 is $19,500 for plan types like 401(k) or 403(b) and $6,000 for traditional and Roth IRAs. These contributions also lower your AGI.

Invest in a nonretirement account.

Open an account with Vanguard or Betterment to invest any funds you would've used to pay extra on your loans. This investment fund acts as a safety net if your PSLF plan is denied or if the program is ever repealed.
Navigating FedLoan on your own is doable. But it can be daunting if you run into paperwork issues or keep hitting a wall with the company's customer service.
Student Loan Planner® has advised thousands of borrowers and is ready to provide you with a plan to save you money. Book your one-hour consult today.