I've done a lot of pharmacy student loan consults and I'm always blown away by how much unnecessary interest many pharmacists in the private sector pay towards their student loans. Unfortunately, most pharmacists don't seem to get the student loan help they need while they're in pharmacy school.
Often, pharmacy grads with federal students loan automatically enroll in the standard 10-year plan or join an income-driven repayment (IDR) plan. To be clear, there are plenty of times that these options would be best. But there are also many times that refinancing to a lower interest rate would make more sense.
There's no one-size-fits-all student loan repayment strategy. But, on average, pharmacists tend to be better candidates for student loan refinancing than graduates from other degree programs. Let's take a look at how private sector pharmacists can decide if they should refinance their pharmacy school loans and where they can do it.
General pros and cons of student loan refinancing
Regardless of whether you're a pharmacist, a lawyer, or a social worker, the main benefits and drawbacks of student loan refinancing are generally the same. The key advantage of refinancing is that it could enable you to get a lower interest rate. If you have a large loan amount, even a difference of just 0.50% could save you tens of thousands of dollars over the long haul.
The biggest disadvantage of refinancing student loans only applies to federal student loan borrowers. When you refinance federal student loans with a private lender, you lose eligibility for all federal student loan benefits. This includes income-driven repayment plans, forgiveness programs, and federal forbearance and deferment.
It should also be noted that payments for all federal student loan borrowers with Direct Loans are currently paused for pandemic relief. This 0% interest forbearance period is set to expire on August 31, 2022. But payments will most likely begin immediately if you decide to refinance your federal loans.
A smaller downside to refinancing that applies to everyone is that it can be difficult to qualify for. Student loan refinancing companies will typically want you to not only have good credit but also a strong enough income to comfortably make your monthly payments. If you have a bad credit score or a high debt-to-income ratio (DTI), it might be harder to reduce your interest rate through refinancing or even to get approved at all.
Why do lenders want to offer lower rates to pharmacists than the government offers?
Private student loan refinancing companies began proliferating in the early 2010s. They realized the government was charging more than they should to pharmacists and other high-income professionals based on their likelihood of paying the loans back.
For each loan type (i.e. Direct Subsidized and Direct Unsubsidized Loans, Grad and Parent PLUS Loans, etc.) the federal government charges the same interest rate to everybody regardless of your degree program. That left a huge opening to these private lenders to cherry-pick the best credit risks and offer these customers lower rates while making money, too.
It's a win-win for everyone but the federal government that loses out on interest income. Since the government doesn't have a profit incentive, it's allowed this status quo to persist. I think partly this is due to policymakers not understanding the true cost of the federal government's loan programs.
Most pharmacists pay too much in student loan interest
To repay pharmacy school debt in 10 years, you could simply choose the 10-Year Standard monthly repayment plan. Sounds like a great plan right?
The problem is that Grad PLUS Loans are usually at 5% to 8% interest. Hence, any pharmacist at a private sector employer who owes less than double their salary is probably paying too much on their student loans.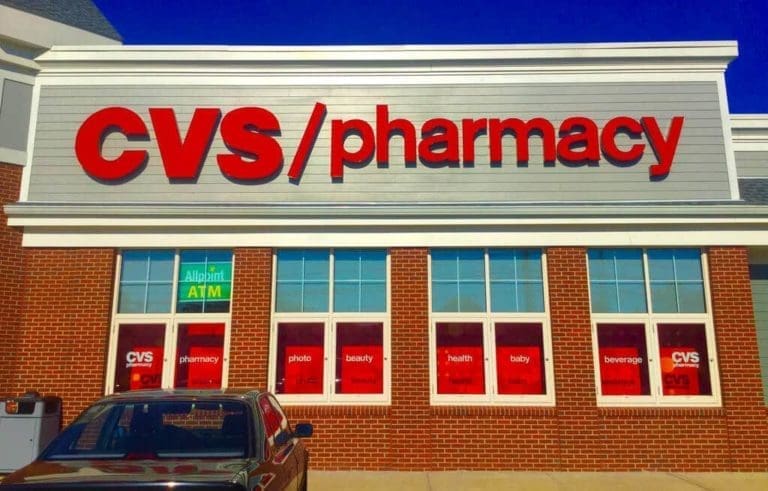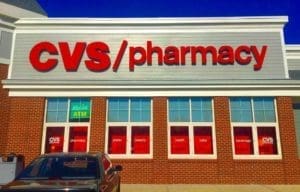 The typical pharmacist who works for Walgreens, CVS, or another large private sector employer makes a solid income of $100,000 to $130,000. Most of these pharmacists "only" owe $100,000 to $150,000 for pharmacy school. Hence, they have enough money to actually repay their debt.
Pharmacists working at one of the two major national chains will probably have the easiest time refinancing. Your job is very stable and a refinancing company will recognize that. When you apply, the lender will just want to see evidence of your salary from pay stubs.
If you're starting out at a CVS or Walgreens Pharmacy, you can use the high initial starting salary to lock in an excellent student loan refinancing rate for your debt. Then, if you decided to move to another employer later, you would still benefit from the initial interest rate reduction.
Fourth-year pharmacy students with signed offer letters can go ahead and apply if they're ready to start payment in two to three months. Anyone at a large national chain with proof of a high income can benefit from refinancing.
How and where to refinance pharmacy school loans
A pharmacist with a six-figure income and a debt-to-income ratio below two is the ideal candidate. The upside is that you could cut a Grad PLUS interest rate of 5% to 8% to something starting with a 2% or 3%.
How to refinance pharmacy school loans
If you're committed to repaying your student loan debt quickly, I like the variable interest rate loan types. The rates generally start out at 1% to 1.5% lower than the fixed rate loan offer. If you're more risk-averse or want to have a longer repayment period to have a low monthly payment, then fixed rate is fine as well. The important point is that both options will save you money.
My rule of thumb is that if you have the ability to pay back your loans in three years (if you had to), going with variable APR is a great idea. If you don't have the capacity to make large payments if rates rose, then the security of the fixed rate is nice to have.
If you want to get aggressive, I applaud anyone that goes with the five-year variable. But both options will make your financial life a lot better.
Where to refinance pharmacy school loans
Where can you shop for a low interest rate? I help clients do this during flat fee student loan consults. But if you wanted to check yourself, here are the 9 best banks to refinance student loans. Each of these companies offers competitive rates that include an autopay discount (typically 0.25%).
These referral partners have agreed to let me split the referral bonus with you. Currently, our partners are offering bonuses of up to $1,275. You wouldn't get these bonuses if you went directly to their websites. So consider this time well spent reading the article.
It doesn't impact your credit to just check and see what your rate might be. Plus, none of the lenders that we've partnered with charge origination fees or prepayment penalties and many offer generous forbearance periods for borrowers who are experiencing financial hardship.
Why did I only talk about private sector pharmacists?
If you're working in a not-for-profit institution long-term, you need to know about the Public Service Loan Forgiveness program (PSLF). You could pay 40% to 70% of the loans you took out and receive tax-free forgiveness on the remainder. You have to work for 10 years at a nonprofit employer to have this option.
If you're doing a pharmacy residency for a year or two and then will enter the private sector, then PSLF won't help you. While you have your low-income years though, getting a nice interest subsidy through REPAYE is probably the way to go. You'd want to refinance as soon as you got a higher income.
So private sector pharmacists are the folks who need to pay back their loans as fast as they can and reduce their interest rate. That means private refinancing. Since pharmacists in the private sector typically make a little bit more than their public sector counterparts, paying extra towards loans might be a tad easier.
Other loan repayment options for pharmacy school grads
In addition to refinancing, pharmacists may qualify for a variety of loan repayment assistance programs. Here are three notable programs worth looking into:
National Institutes of Health (NIH) Loan Repayment Programs. This option provides up to $50,000 of loan repayment assistance.
Indian Health Service (IHS) Loan Repayment Program. Participants can get up to $40,000 of loan repayment assistance.
NHSC Substance Use Disorder Workforce Loan Repayment Program. The program provides up to $75,000 of loan repayment assistance.
Note that with each of these programs you'll typically need to make a multi-year service commitment to work in a high-need area. Also, keep in mind that your state may have its own repayment program for pharmacists that could be easier to qualify for than these national programs.
Take control of your pharmacy school debt
Pharmacy professionals are generally some of the best-suited for refinancing. A typical debt-to-income ratio from pharmacy school is below two. And private-sector pharmacists are generally at low risk of layoffs (even though the acceptance rate for pharmacy school is exploding).
Why turn over thousands of dollars more every year to loans that don't reflect the stability of your profession? So get out there and save money on your loans from pharmacy school!
Or if you're still unsure whether you should refinance or stick with a federal repayment plan, you can set up a consultation with one of our student loan advisors. We'll perform a holistic loan analysis with our proprietary simulation tool to see what your best available pharmacy school repayment options are (government, private refinancing, etc).