As a physical therapist, you can have a rewarding job helping people get back on their feet (literally). The job can also come with a pretty nice salary too, with the average physical therapist making $88,409 on average, according to Glassdoor.com.
While that kind of income seems nice, the American Physical Therapy Association (APTA) reports that the average student loan debt for a recent physical therapist graduate is $142,489. In this guide, we'll cover student loan forgiveness physical therapy programs as well as repayment assistance that can help you lessen the burden of student loan debt.
Federal student loan forgiveness and assistance programs
Public Service Loan Forgiveness
If you choose to work in the public sector, you may be eligible for Public Service Loan Forgiveness (PSLF). Under loan forgiveness programs like this, you can get your federal student loans forgiven after 10 years of repayment while working in public service.
The good news is your repayment period doesn't have to be consecutive, so even if you take a break from the public sector or switch careers for a while, you can still pursue this option as long as you make 120 total payments and work in the public sector for 10 years at a qualified employer.
It's important that you verify your eligibility by submitting an Employment Certification for Public Service Loan Forgiveness form each year. This way you can stay on track with your eligibility requirements over time so there are no surprises.
In order to be eligible for PSLF:
You need to work full-time in the public sector
Work for a government agency, eligible non-profit, or other approved organization
You need to make payments under an income-driven repayment plan
After 120 payments and 10 years of service, you can apply to get the remainder of your loan balance forgiven under the Public Service Loan Forgiveness Program. It's not automatic, so you'll need to submit your information to get approved. One great thing about this student loan forgiveness option is that you won't have to pay taxes on the amount that is forgiven.
Income-driven plans
So, what do you do if you're looking for loan forgiveness for physical therapists but don't work in the public sector? If you have federal student loans that come from the U.S. Department of Education, you can opt for an income-driven repayment (IDR) plan.
Under this student loan repayment program, borrowers pay a portion of their income each month — typically 5% to 10% of their discretionary income — for 10 or more years. After that point, if you have any remaining balance, you can get that amount forgiven.
The bad news is that under these options, you will have to pay taxes on the forgiven amount, so keep that in mind if you choose this route.
Here's a list of the IDR plans to consider. Keep in mind that each has its own eligibility requirements. Talk to your loan servicer to see what the best option is for you:
Income-Based Repayment (IBR) Plan — pay 10% to 15% of your discretionary income for loan terms of 20 to 25 years (depending on when you took out your loans)
Income-Contingent Repayment (ICR) Plan — pay 20% of your discretionary income or what a fixed payment would be for 12 years, based on your income for 25 years
Pay As You Earn (PAYE) — pay 10% of your discretionary income for 20 years
Saving on a Valuable Education (SAVE) — formerly REPAYE, pay 5% to 10% of your discretionary income, depending on the type of loan — if your loans were for an undergraduate or graduate program
Speak to your loan servicer to see which programs you are eligible for and which option can get you the lowest student loan payments. This can be a good way to get student loan forgiveness for physical therapists. The only downsides are that you will pay more interest over time and you could be hit with a tax bill.
Department of Veterans Affairs
If you work with the Department of Veterans Affairs (VA), you may be eligible for student loan assistance through The Education Debt Reduction Program (EDRP). Under this program healthcare professionals may be eligible for student loan reimbursement of up to $200,000 throughout a five year period.
Each Veterans Health Administration facility decides which direct patient healthcare professionals are in need of recruitment and can use this program to attract talent.
While this assistance program isn't exclusive to physical therapists, you could be eligible depending on the facility's needs. Your student loan debt must be related to your career. Since this program is a reimbursement program, you will receive the payments after your period of service.
Indian Health Service
Physical therapists (MS and DPT) are eligible for The Indian Health Service Loan Repayment Program (IHS). This program offers up to $40,000 if you commit to serving in an American Indian or Alaska Native community for two years. This program can assist you in finding qualifying employment and match you with an approved site.
Faculty Loan Repayment
If you want to pursue being a faculty member at a school for health professionals, the Faculty Loan Repayment program through the Health Resources & Services Administration (HRSA) could be of interest. You may receive assistance of up to $40,000 with a minimum two-year service commitment.
Physical therapists and Occupational therapists may be eligible, and the program is specifically designed for disadvantaged candidates pursuing teaching as a faculty member.
State-sponsored physical therapy student loan forgiveness and repayment programs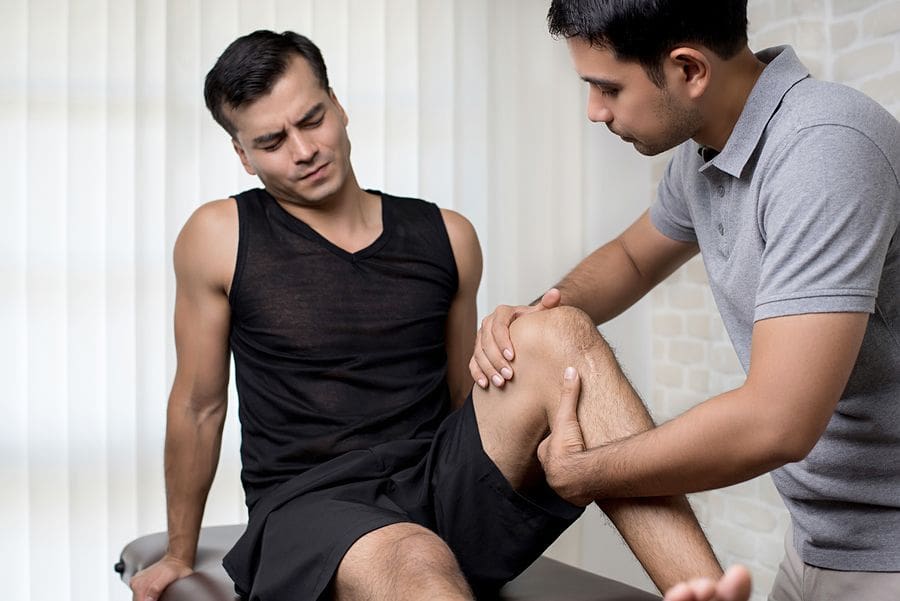 Aside from the federal student loan forgiveness options available for physical therapists, you may want to look into state programs as well. Various states have forgiveness programs, especially if you work in an underserved area. Check out some state-sponsored physical therapy forgiveness and repayment assistance programs below.
New Mexico Allied Health Loan For Service Program
Health care providers interested in becoming a physical therapist and want to pursue loan assistance options, applying for the Allied Health Loan For Service Program in New Mexico could be a good fit.
Under this program, students declare their intent to serve one year in a high-need area in New Mexico. For each year of service, you may receive up to $16,000 per year toward your student loan. If you complete the service term, you may be eligible to get all of your student loans forgiven.
Iowa Health Professional Recruitment Program
Graduates of Des Moines University who are employed in high-need areas of Iowa may be able to receive up to $12,500 for four years through Iowa's Health Professional Recruitment Program. Candidates must serve for four years and can get a maximum award of $50,000 toward education loans.
Other student loan repayment options for physical therapists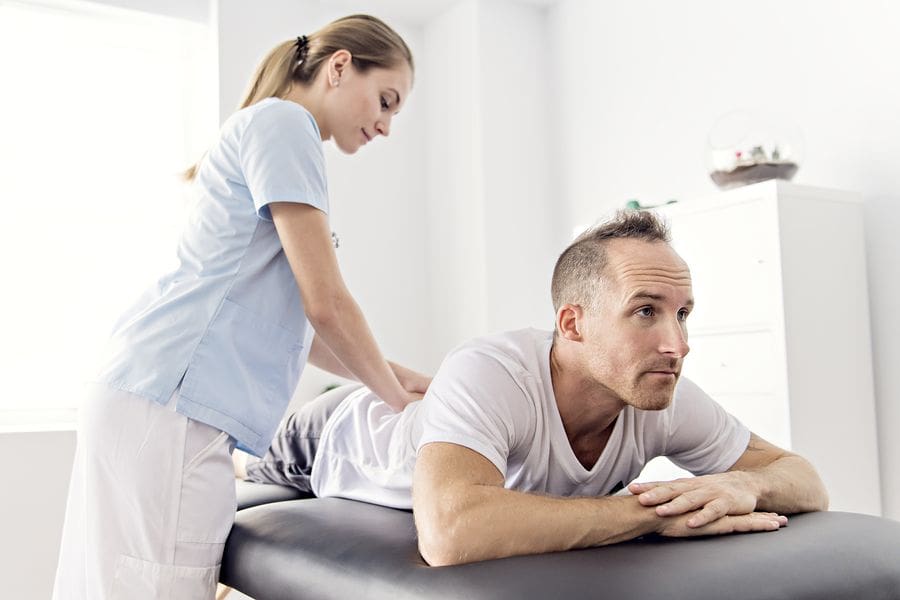 If you can't find the right federal or state program for you, there are still other options to consider. Below we've shared how special education teachers may get their Perkins Loans canceled and how you may be able to score a better interest rate which could help in the repayment process.
Perkins Cancellation
Eligible borrowers may be able to get their Federal Perkins Loans canceled if they teach special education. You are considered a teacher if you're licensed, certified or registered by an appropriate state education agency in the area you're serving, and your physical therapy services are a part of the curriculum.
You'll need to have an official verify that you're a full-time teacher working with students with disabilities on the cancellation form.
Student loan refinancing
In many cases, only your federal student loans are eligible for student loan forgiveness physical therapy programs. While not the same, if you have private student loans you may be able to cut your interest rate and get better repayment terms through refinancing.
Refinancing is when you apply for a new loan through a student loan refinance company and pay off your current student loans. The new loan you have ideally has a better interest rate so you can save money on interest and put more of your monthly payments toward the principal.
Federal student loan borrowers with Direct Loans should only consider refinancing in select circumstances since federal forgiveness and repayment options are so robust and federal loans offer more borrower protections. On the other hand, private loans present less risk — you're essentially going from one private lender to another private lender.
If you have good credit, a stable income, and a job, along with a good debt-to-income ratio, you may be a good candidate for refinancing. Be sure to do your research so you get the best interest rate and terms possible.
Luckily, most lenders let you check your rate before moving forward with a full application. This won't affect your credit, so there's little risk at this early step in the process.
Apply for student loan forgiveness for physical therapy loans
Using this list can help you get started to see if there's a good fit for student loan forgiveness physical therapy. In many cases, you may need to serve in a high-need area so weigh the forgiveness options or loan repayment assistance with the service requirements.
Regardless of what you pursue, do your research on what may be a good fit for your unique situation. Choosing the right program and getting your paperwork in order can help you pursue loan forgiveness for physical therapists.
Which option for physical therapist student loan forgiveness will you try?