You've graduated, and now it's time to get on top of your student loans. Not fun — and maybe not your cup of tea. But that's the least of your worries compared to the heavy weight of paying your debt.
The first thing you need to figure out is: "Who owns my student loans?" It's a common question, and luckily, finding an answer isn't as hard as you might think. Here's your guide on how to find out who owns your student loans.
How to find out who owns your student loans
There are two types of student loans: federal and private. The more common kind is distributed by the U.S. Department of Education. Private loans come from private financial institutions.
If you're wondering, "How do I find my student loans?", here are the steps to take to locate both your federal and private loans.
Who owns your federal student loans?
Although the federal government technically owns your student loans, it doesn't manage them. That would be far too big of a task. Instead, the Department of Education has loan servicers who help manage payments for its borrowers.
Loan servicers act as a middleman between the borrower and the Department of Education by managing the student loan repayment process. They manage all types of loans held by the federal government, including Direct Loans and PLUS Loans taken out for undergraduate, graduate and professional degrees.
Federal loan servicers also service Direct Consolidation Loans, Federal Family Education Loans (FFEL) and Federal Perkins Loans. However, some FFEL Program Loans and Perkins Loans aren't held by the Department of Education, so this can add to the confusion of figuring out each of your new servicers.
Federal loan servicers include FedLoan Servicing (PHEAA), Higher Education Services Corporation (HESC) (also known as EdFinancial), Navient and more.
If you're wondering, "Who is my student loan servicer?", the best place to start is the Studentaid.gov website. In the past, you could access your federal student loans using the National Student Loan Data System (NSLDS). But this database has been merged to streamline managing student loans.
Once you're on the Studentaid.gov homepage, you'll be prompted to log in with your Federal Student Aid (FSA) ID. If you don't have an FSA ID, you'll have the option to create a login, including a username and password.
After putting in your login information, you'll accept a privacy notice and then be directed to the page with your loan information.
You'll be able to review your loan amounts, dates, disbursement and statuses of your loans. You can also access detailed information about your loan servicer, including its contact information and website. This information is important when making payments because you typically need to create an account with your loan servicer first.
Once you have an account, you can make payments, manage your student loans and take advantage of any perks — like signing up for autopay to receive a 0.25% interest rate reduction.
Who owns your private student loans?
If you have private student loans, you might wonder "How do I find my student loans?", since they're not under the hub of the Department of Education. This type of loan is from a private financial institution or lender. For example, common private loan lenders are Discover, Wells Fargo and Sallie Mae.
To find out who your private loan lender is, check your credit report. Your credit report is a lengthy document that contains your credit information, including how much you've borrowed and who owns the student loans.
Start by going to AnnualCreditReport.com, where you'll be able to access all three of your credit reports from each of the credit bureaus.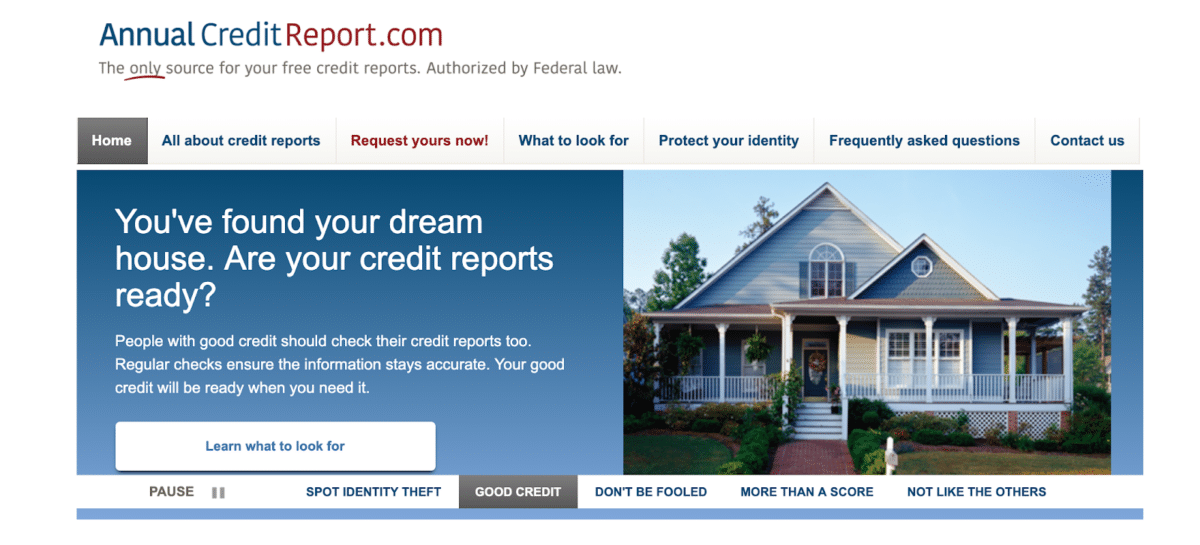 At the bottom of the homepage, click on "request your free credit reports":

You'll take these three steps: 1) Fill out the request form, 2) select which reports you'd like to receive and 3) answer a few questions to verify your identity.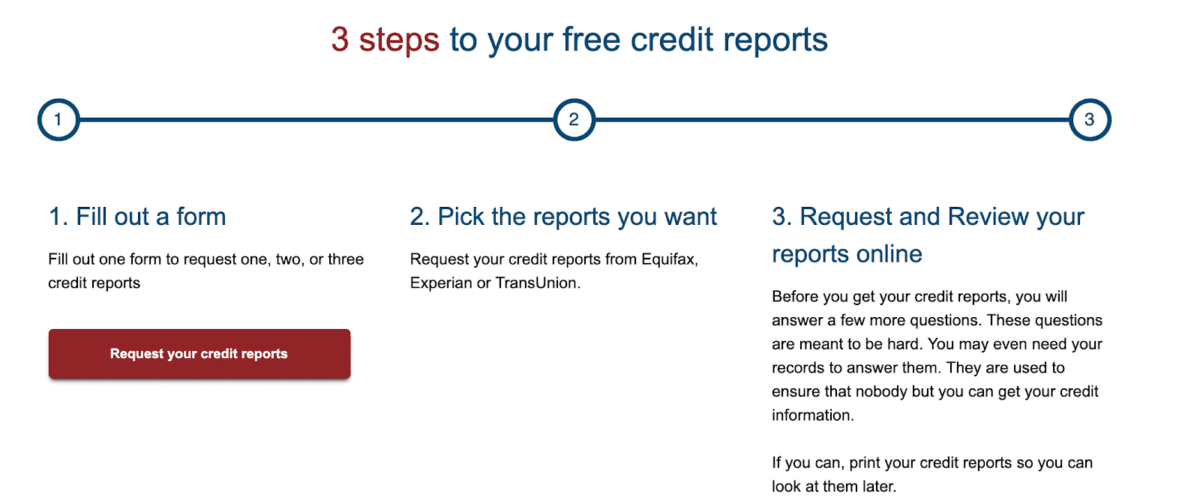 Once you've verified your information, you'll be able to get your credit report. Look under the accounts section and then check "Account Name." You should be able to see your various lenders and identify who owns your private loans.
When you have your private loan lender information, contact the lender to create an account so you can start receiving notifications and making payments.
Other types of loans
If you took out medical student loans, check with the Health Resources and Services Administration (HRSA). It might have administered some of your loans and could have the information you need.
Additionally, some lenders send statements each month, so you can find your other student loan lenders this way.
Why knowing who your loan servicer is important
"Who owns my student loans?" is a common question after graduation. It's important to find out who is servicing your loans, so you can make your monthly payment amount on time and to the appropriate place. If you don't know who is servicing your loan, you could miss a student loan payment, which could lead to delinquency. If not dealt with for a longer period of time, you could end up in default.
Once you know who your loan servicers or lenders are — as you might have several, depending on your loans — you can create online accounts at each site to manage your repayment plans. Doing so can keep you on track with your student loan payments — and keep you in good standing.
Need any help with your student loans? Get in touch with us!