Most of the content about refinancing dental school loans talks about how much interest dental graduates could save and how fast they can pay down your debt.
Although that's true, if you focus on only your dental student loans, you're missing the forest for the trees. To get the best dentist student loan refinancing deal, you need to act in concert with your long-term practice goals.
Here are three strategies to figure out if you need to refinance student loans, when to refinance and how.
Here are our top 5 companies for refinancing dental school loans:

*Disclosures
$1,050 BONUS*For 100k+. $300 bonus for 50k to 99k.*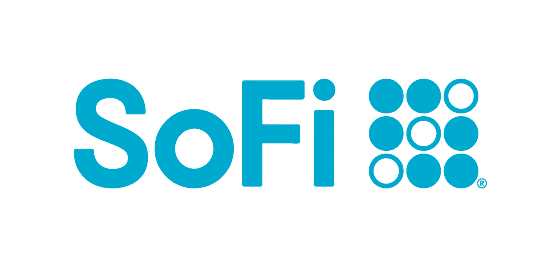 *Disclosures
$1,000 BONUS*For $100k or more. $200 for $50k to $99,999*

*Disclosures
$1,000 BONUS* For 100k or more. $200 for 50k to $99,999*

*Disclosures
$1,250 BONUS* $350 for 50k to 100k*
Do you need to refinance dental school student loans?
Here's a good rule of thumb: If your household debt-to-income ratio is below 1.5-to-1, you probably need to refinance your dental school loans. If you use our referral links, you might get anywhere from $100 to $1,275 in cash-back bonuses.
You might not hit that ratio until you're a practice owner. After all, the American Dental Education Association estimates that the average debt for dental students who graduated in 2021 was $301,583. If you're starting at a $120,000 associate salary, a 1.5-to-1 debt-to-income ratio would mean owing a student loan amount less than $180,000.
Here are the only dentists I see who come out with less than $200,000 these days:
Military dentists under HPSP scholarships

Received family help from parents, grandparents, or spouses

Went to a public in-state program, lived like a pauper, and waited tables every weekend

Worked a prior full-time job and saved money
That means most dentists aren't in a position to confidently refinance with a private student loan lender right out of school.
When is forgiveness better than dentist student loan refinancing?
From my experience consulting with hundreds of dentists and dental specialists, if your debt-to-income ratio is above 2-to-1, then refinancing could be a poor decision. Pursuing a forgiveness program with the Department of Education via an income-driven repayment plan, or IDR, could be better.
Pretend you earn $130,000 a year and have $300,000 of dental school loans at a 6% interest rate. You can refinance them at a 3.5% fixed rate for 20 years, or you can use Pay As You Earn (PAYE) and pay for 20 years. Here are the results:

You could save over $150,000 with PAYE over refinancing. Furthermore, because much of the cost comes at the end with PAYE's tax bomb, you'll pay even less in today's dollars (note the federal government has suspended taxation on student loan forgiveness until December 31, 2025). You can model this scenario yourself with our free calculator.
One exception to this rule, however, is if you happen to work for a state facility or nonprofit clinic that would make you eligible to join the Public Service Loan Forgiveness (PSLF) program.
With PSLF, you can earn forgiveness twice as fast (in as little as 10 years) and that forgiveness on the loan balance will be tax-free. Unfortunately, far fewer dentists qualify for PSFL as doctors due to eligibility requirements. But if you do happen to work for a qualifying PSLF employer, this will almost always be your best option.
When you should refinance your dental school loans
Refinancing right before you plan to buy a private practice can be a bad move. Practice bankers I've spoken with prefer you to have as low a monthly payment as possible so you can qualify through underwriting when you're buying a practice.
Refinancing too soon can also create problems with qualifying for a home purchase. I've had to help a reader refinance again from a 10-year to a 15-year loan term because he was trying to get a mortgage, and the percent of his income going to debt was too high.
Here are three rules to follow if you're considering refinancing your dental school loans:
The required monthly payment should be easy to make (i.e., less than 20% of income). Feel free to pay more than that since none of our partners charge prepayment penalties.

You should generally use REPAYE before a practice purchase or partnership buy-in because of the interest subsidy. Remember you can update your income to a lower number once you quit your associate job.

Once you're comfortable in your practice, you only need one year of good tax returns to refinance.
One final note for dentists who have federal loans. All federal student loan payments are currently paused for COVID-19 relief until August 30, 2023, unless the lawsuits are settled earlier than that..
For now, it probably makes the most sense to wait and see how things progress with the COVID-19 forbearance period before you move forward with refinancing federal student loans. If by the end of summer it's looking like the forbearance period won't be extended, you may want to start the student loan refinance shopping process to take advantage of the all-time-low rates.
Can dentists still qualify for student loan repayment programs after refinancing?
Yes! Here a few popular loan repayment options that dentists may still qualify for after refinancing their student loans.
VA Education Debt Reduction Program (EDRP): This program offers up to $20,000 per year for up to five years ($200,000 maximum benefit!) for dentists and other healthcare professionals who agree to work for the VA in difficult-to-recruit, direct patient care positions. Learn more about VA EDRP.
National Institutes of Health Loan Repayment Programs: Through these eight loan repayments programs, qualifying medical workers (such as dentists, primary care physicians, and clinical pharmacists) can receive up to $50,000 of loan repayment assistance per year for conducting mission-relevant research.
Indian Health Service Loan Repayment Program: The IHS Loan Repayment Program can provide up to $40,000 in loan repayment for eligible medical professionals who serve American Indian or Alaska Native communities at an approved site.
National Health Service Corps State Loan Repayment Programs: Many states offer loan repayment programs that are designed to attract workers from medical professions (such as dentistry) to work in a Health Professional Shortage Area (HPSA). See our full list of state loan repayment programs.
Unlike PLSF, none of these programs require borrowers to have Direct Loans to qualify. So you can confidently find a lower interest rate today by refinancing without the fear that you could be sacrificing potential repayment assistance down the road.
How to refinance dental school student loan debt
Most borrowers simply want to find the lender that will offer them the lowest interest rate on a new loan. That makes sense. But if multiple private lenders offer you similar lower rates, here are four more factors to consider:
Fees: Are there any origination fees, application fees, or prepayment penalties?
Payment flexibility: Does the lender offer a solid variety of repayment terms, hardship forbearance, academic or military deferment? This is especially important right now as many dentists may still be dealing with employment instability due to the COVID-19 pandemic.
Discharge: Will your student loans be discharged if you die or become permanently disabled?
Benefits and discounts: Does the lender offer special perks for dentists (like lower payments during residency) or interest rate reductions?
Other factors to consider include the lender's customer service reputation and whether or not it offers a refinancing cash bonus.
Where to shop for dentist student loan refinancing
You can find some of the best refinancing deals through one of the following lenders:
Laurel Road: Members of the American Dental Association (ADA) receive a 0.25% interest rate discount with Laurel Road. Get up a $1,050 cash bonus by using our link.)
SoFi: SoFi offers a $500 cash-back bonus on its website for members of the American Association of Orthodontists (AAO). Note that Student Loan Planner® offers a higher SoFi bonus of up to $1,000 regardless of association membership.
Earnest: Offers up to 180 different repayment terms to help you find the right monthly payment for your budget. Borrowers also have the ability to skip a payment once every 12 months. Student Loan Planner® readers can get an Earnest cash bonus of up to $1,000.
If you apply with one of the referral links above, you'll generally qualify for cashback bonuses or rate discounts you wouldn't receive if you apply directly.
It only takes a few minutes to get a pre-qualified rate at each lender. I suggest going with the best two and taking the next step of including payoff statements and pay stubs or tax returns and consenting to the hard credit check.
Sometimes dentists ask me if they should be worried about refinancing hurting their credit score. The answer is no since it's generally an impact of only a few points.
We're the experts in dentist student loan refinancing
To be a top-performing dentist, you probably want a team of professionals to help you maximize your earnings and chances of success. If you use this free info to make a decision on your own, I totally respect that.
If you'd prefer to get professional expertise, our team has made custom plans for more dentists than any other group in the country. No one understands the dental and dental specialist field better when it comes to navigating dental student loan debt.
Reach out to help@studentloanplanner.com or use one of the contact buttons, and let us know what you're thinking about doing with your dental school debt. We'll do our best to give you an unbiased opinion.
Have experience refinancing your dental school loans? Have questions for our experts? Ask below in the comments!