Splash Financial, based in Cleveland, Ohio, began offering loans to medical residents and fellows in mid-2017. It's a must-check if you're an MD or DO still in training. It's also a contender if you want to give a major credit union a shot at offering you a great low rate.
After all, credit unions are tax-exempt organizations with a low cost of capital (customer deposits). That means Splash may be able to offer some of the best rates in the industry. Continue reading our full Splash Financial review to learn more.
Who can refinance with Splash?
I'll start with the general refinancing product for Splash Financial. I'll cover the medical resident and fellow product in a bit.
Anyone who meets the minimum credit score and income eligibility requirements can now refinance their student loans with Splash. The company is able to refinance both private student loans and federal loans.
Splash will even allow Parent PLUS Loans to be refinanced in the child's name.
How Splash Financial works
Early Splash Financial reviews from medical professionals were very positive. But then SoFi tried to kill off the competition by aggressively getting into resident and fellow refinancing, too.
Then Splash Financial caught a second wind with a major partnership with Pentagon Federal Credit Union (a.k.a. PenFed). Since then, Splash has added other credit unions and banks to its platform. Thanks to these new partnerships, Splash can now refinance anyone's student loans.
Splash announcing the partnership with Pentagon Federal Credit Union (PenFed) in 2018 was a big deal. The only way Splash could compete with large refinancing companies on lower interest rates was by getting a huge financial institution to stand behind it.
Once Splash Financial partnered with PenFed, borrowers began seeing PenFed offers with the customer support gusto of a young startup. The deal was a win-win for both companies as PenFed was also able to attract young customers.
In a decade or two, millennials will have much of the assets in the U.S. PenFed wants to play the long game to win this market. It's content to break even or even lose money so that it can build relationships and have you apply for a mortgage or other bank product.
Since completing the PendFed partnership, Splash Financial began focusing fully on forging relationships with other banks and credit unions. In other words, Splash is now looking to primarily serve as a lending marketplace rather than a direct lender.
When Splash announced the closing of a $12.5 million Series A round, it described itself as "A leading student loan refinance marketplace and technology platform partnering with credit unions and banks to help people get the best refinancing rates on their student loans."
Splash is now similar to Credible in that it's a middleman for huge financial institutions that don't understand great websites and millennial-friendly customer service yet.
For that reason, I think you could see some amazingly low rates on the platform. In fact, the rates might even get lower over time as Splash tries to show its partners the value of acquiring new customers by offering great rates on student loan refinancing.
How to apply for Splash Financial

student loan refinancing
Splash Financial accepts applications from U.S. citizens as well as permanent residents. Like other student loan refinance companies, Splash will allow you to check your prequalified rate with a soft credit check. It only takes a couple of minutes, and it won't affect your credit score.
If you like what you see in your rate quote, you can move to the next stage of the process. Upload a few key documents, such as:
Driver's license or photo ID

Proof of degree (like transcripts or diploma)

Proof of income (tax returns or pay stubs)

Payoff statements for existing loans
If the lender you received a quote from was a credit union, you'll need to become a member before you can actually apply for the loan. Also, know that submitting the full loan application will initiate a hard credit pull.
After completing your application, you'll get an answer within a few business days. If you accept the loan, Splash should pay off your existing loans within two weeks, and then you'll owe them directly.
Note that the repayment terms, interest rate types, benefits and other terms you see on the Splash website will vary depending on the partner lender that you apply with.
How Splash Financial refinances loans for residents and fellows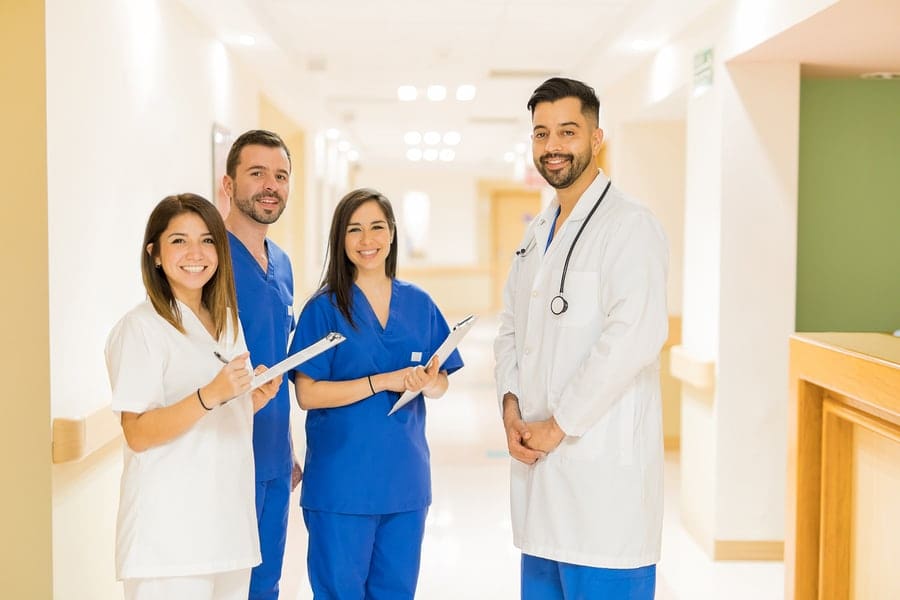 Splash stands out in three ways compared to other refinancing programs in this category:
You can pay only $100 a month during your residency or fellowship training

.

Your interest accrues but does not compound during training

.

Your regular payments start six months after training ends

.
As with its general refinancing product, Splash Financial charges no origination fees, application fees or prepayment penalties on its medical school refinance loans.
Splash's low payment during training for physicians
My wife worked in NYC as a resident physician before we met. When we started dating, she was already doing her fellowship in Philly.
When we were reviewing her loan statements, I noticed a long history of forbearance and deferment. She shared stories with me about how it was hard to make ends meet sometimes with her relatively low income, high stress level and big-city costs.
She ended up refinancing because of her modest loan amount and how much credit she lost for PSLF while not making payments.
If she had gone the private practice route, someone like my wife could have benefited from the Splash residency refinancing. She would have cut her interest rate from 6.8% to something much lower and saved thousands of dollars.
Be careful, though, because REPAYE sometimes offers interest subsidies, and the payment is often in the $300 to $400 a month range. REPAYE also keeps the door open to PSLF while refinancing does not. Hence, I would not suggest anyone refinance solely because of the low monthly payments.
That said, for a segment of the MD/DO population that's very cash-strapped with plans to move to a big income attending job in private practice, this could be a great decision to refinance.
Starting repayment when you're done with training
One of the better features of Splash Financial's resident and fellow refinancing product is the long period of low required payments.
Some companies ask you to begin payments more quickly than that, which could throw you in a bind if you refinanced as a PGY-1 and decided to do a fellowship only to find out you had a big bill due.
This payment flexibility is not as good as REPAYE, but it's still very friendly to the borrower.
How good is Splash Financial customer service?
I wanted to include some customer service information and observations during this Splash Financial review. Splash is lightning fast in responding via chat on their website. That's the method that I would suggest if you have any questions.
I have a pretty good vantage point of how responsive all the different lenders are in the student loan refinancing space. Whenever I've had a question or issue come up with a reader of this site, Splash has gotten right on it and helped fix it.
That's an anecdotal account, but I've been impressed. Some of the bigger lenders don't really care that much about you because you're not going to move the dial for them as much.
FAQs for Splash Financial

refinancing
Do you have to open a credit union account to refinance with Splash?
If the lending partners you qualify for are credit unions, yes, you'll need to become a member before you can take out a loan with them.
Does Splash allow cosigners?
No. Splash previously offered the ability to add a cosigner to an application but discontinued that option in 2022.
Are there forbearance protections with Splash?
Yes, if you lose your job or have another unfortunate live event, forbearance may be offered (depending on the lender). Also, Splash says that its team will try to put all customers on forbearance who have been negatively impacted by COVID-19.
Can you apply if you didn't graduate school?
No, you need to have at least an associate's degree or be in the final term of your program from a Title IV institution. Most universities qualify.
What kind of interest rate terms does Splash offer?
Splash offers both fixed interest rate and variable rate loans are offered, though I strongly suggest choosing a fixed rate.
Will I still qualify for federal benefits after refinancing with Splash?
No, after they've been refinanced into a private loan, they're no longer eligible for government benefits such as income-driven repayment plans, Public Service Loan Forgiveness (PSLF), or federal forbearance and deferment.
Splash Financial referral bonus for Student Loan Planner® readers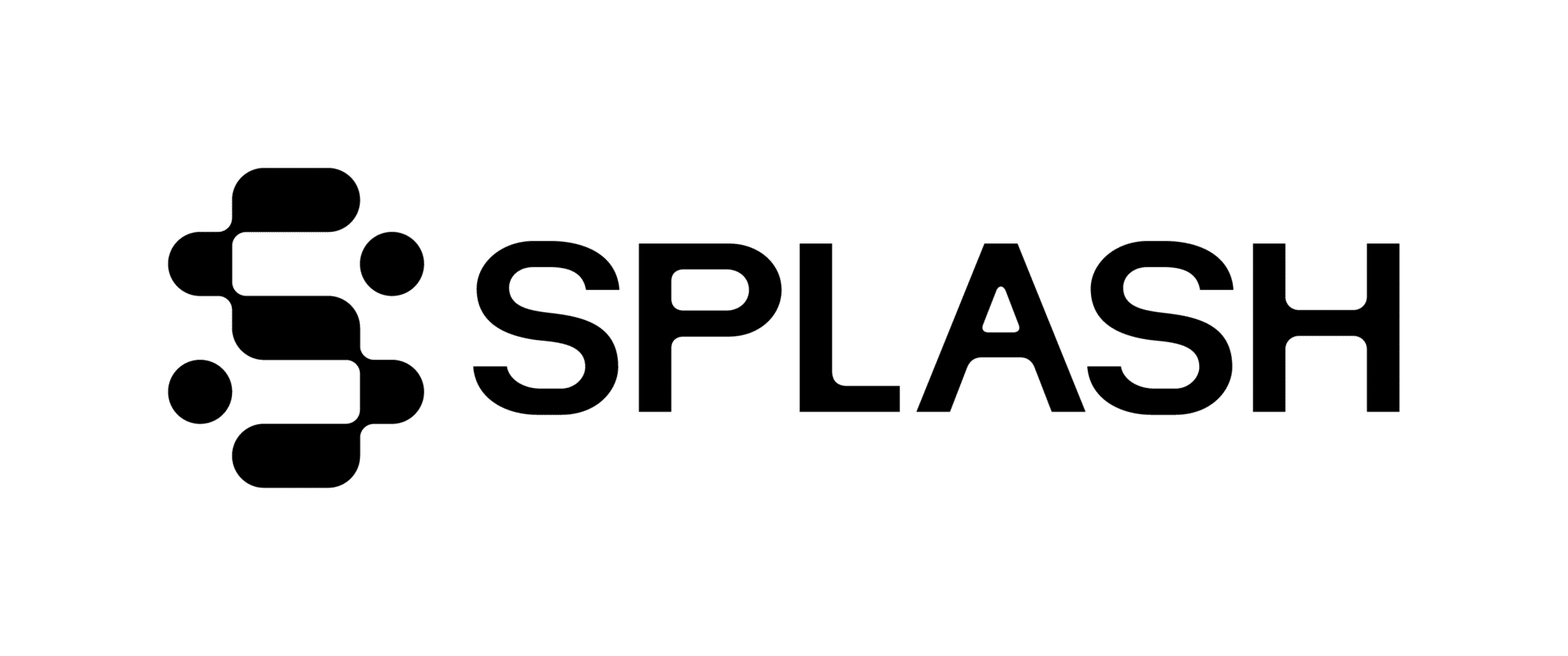 *Disclosures
$1,000 BONUS*For 100k+. $300 bonus for 50k to 99k.*
Student Loan Planner® readers can get up to a $1,000 Splash bonus when they use our Splash Financial link to apply. Instead of keeping all the referral bonuses for our company's profit, we try to get large cash-back bonuses issued to you by keeping our cut way lower than most other sites.
That means you could get hundreds of dollars for refinancing through Splash, which can go to getting you out of student loan debt even sooner. You can also refinance multiple times. And you should to keep getting the lowest rates, as long as you don't mind the application process.
You have many options to refinance student loans. We personally refinanced our own student loans twice, and my wife bought an insanely expensive and fancy pair of boots with the second cash-back bonus. We still got out of debt pretty rapidly, though, so that made me happy.
If you know you need to refinance, you probably have a debt-to-income ratio below 2:1 (or you will soon), and you work in the private sector. If that's the case and this Splash Financial review resonated with you, then you should definitely check your rates with them.
While Splash is a great option, it's still important to shop around to find the best fit for your refinancing needs. Check out our student loan refinancing guide to compare features, loan terms and bonus offers from the best student loan refinancing lenders available today.