You've seen the ads and they make a compelling promise: "Refinance your federal student loans and save thousands of dollars in interest payments." But are these ads telling the truth? Can you really refinance a federal student loan to a lower interest rate? And, if so, is it worth it?
A federal student loan can only be refinanced with a private lender. Although you might reduce your interest rate, your loans will also become ineligible for federal benefits and protections. Those benefits include income-driven repayment (IDR) plans, federal forbearance and deferment, and various student loan forgiveness programs.
Refinancing federal student loans isn't advised right now due to the current forbearance period that began with the passing of the CARES Act. Federal student loans are accruing 0% interest during this period. No private refinance loans can match that rate. Plus, each non-payment during the forbearance period will count as a qualifying payment for federal student loan forgiveness or loan rehabilitation.
However, we may recommend refinancing federal student loans in certain cases when the forbearance ends. Here's how to figure out if student loan refinancing could make sense for you at that time.
Should you refinance student loans?
If you have federal student loans and are interested in refinancing, it's important to evaluate the pros and cons. Student loan refinancing could lower your interest rates and help you pay off debt faster. It also means leaving your federal loan servicer and giving up helpful protections from the Department of Education.
Student loan forgiveness and IDR plans are two financial lifesavers available for most federal loan programs. If you refinance, you no longer have access to those options as you're essentially going from having federal loans to private student loans. It's a big decision, so before applying to refinance student loans make sure it's right for you.
"If you have federal student loans, work in the private sector, have a solid emergency fund, and owe federal debt less than 1.5 times your income, you're a good candidate for student loan refinancing," explained Student Loan Planner® founder Travis Hornsby.
Those are good benchmarks to consider before refinancing federal loans. On top of that, you'll find five indicators below that show when student loan refinancing might be the right option for you on your student loan repayment journey.
5 signs refinancing federal student loans could make sense
If you're wondering, "Should I refinance my student loans?" you want to compare your current loan terms against your prospective refinancing loan. Below we cover when refinancing federal student loans makes the most sense.
1. You won't pursue loan forgiveness
One of the major perks of federal student loans is the option for student loan forgiveness. Whether through the Public Service Loan Forgiveness (PSLF) program or with an IDR plan, there are several ways that federal loan borrowers can legally get their student loans forgiven.
Have you worked for 10 years in the public sector? You might be able to enroll in the Public Service Loan Forgiveness (PSLF) program. Still, have a balance on an income-driven plan after 20 to 25 years? Your remaining balance will be forgiven (though you'll likely be hit with a tax bill in this case). There's even a student loan discharge option if you're disabled.
These options aren't available to you after you refinance federal loans. When you refinance student loans, you're taking out a new loan that pays off your current student loans. Your new private student loans won't match all the protections that a federal loan offered.
If you're not working in the public sector and the idea of being shackled to your student loans for 20 to 25 years makes you cringe, student loan forgiveness probably isn't in your future. If you're absolutely sure this isn't a route you want to pursue, refinancing could be a better fit to reduce your interest rates and help you pay off your student loan debt faster.
2. Your job is (fairly) stable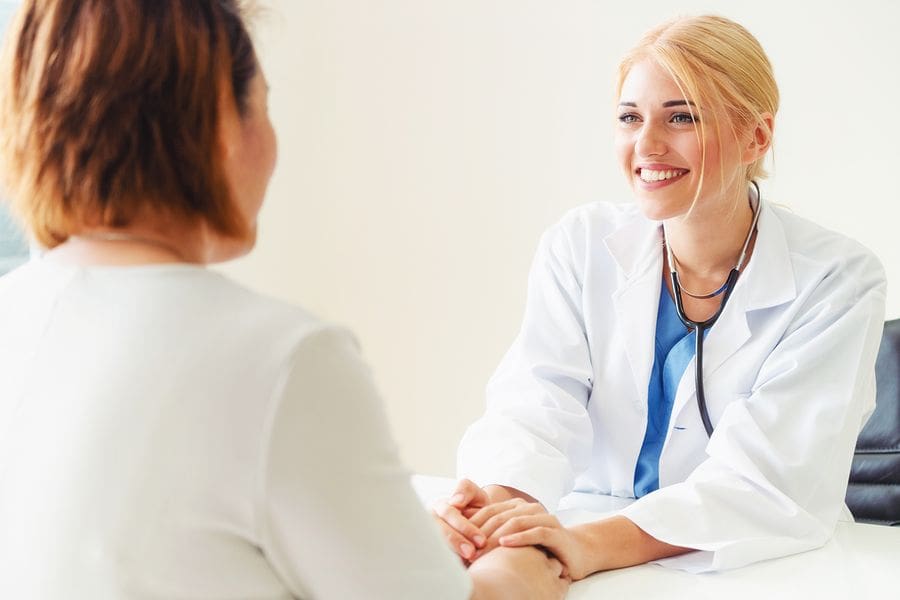 Your job should be fairly stable if you want to pursue a student loan refinance. You'll need the income from your job to get approved for refinancing and then to make the monthly payment on your new loan.
Keep in mind you'll no longer have access to an IDR plan if your income plummets. And you won't have the same student loan deferment or forbearance options that you had with your federal student loans if you're suddenly out of work. Be sure that you have an emergency fund in place so that you can continue to make your loan payments if your employment situation changes.
If your job changes frequently or you're new to your company, refinancing federal student loans might not be the best fit just yet. But if your job is pretty stable and you don't plan to job hop, then refinancing could be wise.
3. You have good credit
When you take out a loan with a private lender, it wants to know that you're likely to make your payments. A good credit score is a positive indicator. Student loan refinancing companies run a credit check to determine if you're a good candidate for a loan.
Federal loans typically don't require credit checks, so this is a bit different. If you have bad or damaged credit, you probably don't want to apply for refinancing at this time. If you apply with a credit score that doesn't meet the lender's criteria, you likely won't be approved.
And, to add insult to injury, the hard credit check could ding your credit score. When you submit a loan application, there's a "hard pull" on your credit that temporarily lowers your score by a few points.
How "good credit" is defined varies by lender. However, a good rule of thumb is to aim for a score of 700 or above according to the credit bureau Experian. Work on rebuilding your credit with on-time payments and low credit utilization.
4. Your monthly payments are manageable
When you refinance federal student loans, you might be able to lower your interest rate. Along with that, your loan repayment term and monthly payment amount could change as well.
"Obviously, the main determinant should be getting a much better interest rate. In some cases, you also might refinance to get a lower monthly payment. You also need to be sure that student loan forgiveness strategies won't save you more money than refinancing," explained Hornsby.
But if you're currently struggling with your monthly payment, refinancing to a more attractive interest rate will unlikely cure your problem.
"You should look at the payments on the Standard 10-year Plan. If you can't easily afford that for federal loans, then refinancing isn't for you yet," said Hornsby.
After a student loan refinance, you'll be locked into the payment term that you select. Making sure your payments are manageable on the Standard Repayment Plan can be a good benchmark to see how much you can afford in monthly payments should you refinance.
If you're struggling to make your monthly payments on the Standard Repayment Plan, it's probably best to stick with your federal loan servicer and opt for an income-driven plan.
Related: Why Extended And Graduated Repayment Plans Are Terrible
5. Your interest savings would make a dent on your principal balance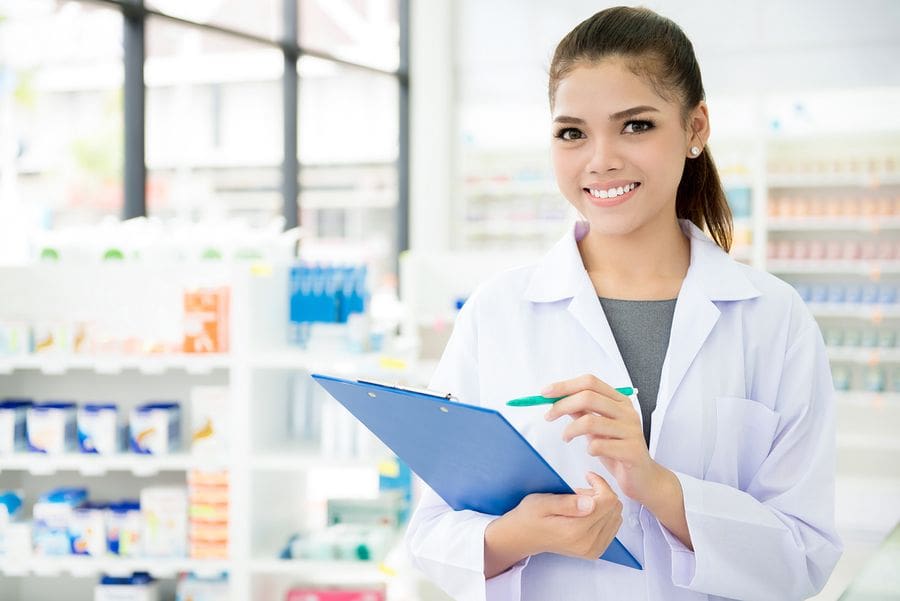 The major value of refinancing to a lower interest rate is directing more of your money toward your principal student loan balance. But the amount that you save in interest must be enough to warrant giving up all of those valuable federal loan perks.
"I usually say you need at least 1% savings on federal loans and a household debt-to-income [ratio] below 1.5 to 1 to make it worth it," said Hornsby. "REPAYE is great if your debt-to-income is above that level because then, you get subsidies that are basically like a private refi."
Ideally, you'll lower your interest rate by a couple of points or more. Borrowers with PLUS Loans are likely to hit these benchmarks. But some borrowers with Direct Unsubsidized or Subsidized Loans might not.
Even if you meet the criteria above, do the math to calculate if you'd save money overall in a significant way. If you don't have that much left to pay back, it might not be worth the hassle. Or if the private lender's rate isn't much better, stick with your federal student loan repayment plan.
On the other hand, if you're near the beginning of your repayment plan, refinancing to a lower interest rate could be a good fit. Many student loan refinancing companies allow you to check your prospective interest rate without hurting your credit score.
While you're comparing interest rates, you can also check out any cash-back bonuses that might be available. At Student Loan Planner®, we offer readers cash back when they refinancing using our links. That way you can get even more money back in your pocket.
When should you refinance federal student loans?
After reviewing these five signs, you should have a better idea of whether refinancing your federal student loans might make sense for you. Generally, a student loan refinance is a smart move when you're in a good position financially, have a stable job, and have thoroughly researched your lending choices. Here are a few factors to consider as you compare lenders:
Interest rates
Loan terms
Forbearance and deferment options
Eligibility requirements
Customer service
You'll want to get quotes from multiple lenders to see where you can get the best deal.
If you're in transition with your career or finances, or your credit is shot, hold off on refinancing until your situation stabilizes.
Refinance federal student loans only if it makes sense for you
Should you refinance federal student loans? The answer depends on your personal situation and needs. But you can use this guide as a way to check if you're a good candidate for a student loan refinance.
You'll give up several protections when you refinance federal loans and this process is irreversible. But if you meet the criteria above, student loan refinancing can be a useful tool to save you money.
If you think that student loan refinancing is right for you, shop around for the best deal. To help you start your search, check out our detailed breakdown of the top 11 refinancing lenders.