To help your child pay for their college tuition, you took out a Parent PLUS Loan in your name, which you're solely responsible for repaying. But the reality is that you can't transfer the loan balance to your child. And on top of that, interest rates on Parent PLUS Loans are the highest out of all federal loan options. Federal Parent PLUS loans, like all federal loans, also have a fixed interest rate.
If you want to catch a break from high interest rates, you might be wondering if refinancing would be a good idea. Refinancing Parent PLUS Loans could be a smart move if it saves you money in interest charges or allows you to transfer the parent loans to your child.
However, if you're currently taking advantage of federal benefits with your parent loans, such as scoring a lower monthly payment via an Income-Contingent Repayment Plan (ICR), you might want to avoid refinancing them with a private lender.
In this guide, we'll share which lenders allow you to refinance Parent PLUS Loans and how to do it.
These are our top lenders to refinance Parent PLUS loans:

*Disclosures
$1,050 BONUS*For 100k+. $300 bonus for 50k to 99k.*

*Disclosures
$1,000 BONUS* For 100k or more. $200 for 50k to $99,999*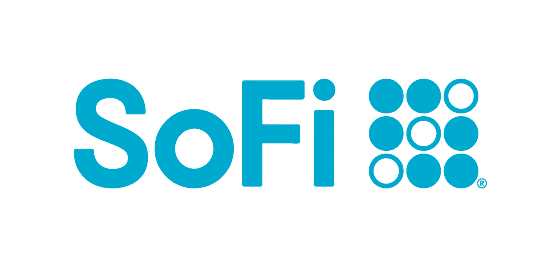 *Disclosures
$1,000 BONUS*For $100k or more. $200 for $50k to $99,999*
A closer look at refinancing lenders
When you refinance your Parent PLUS Loan, you work with a private lender to score a refinancing loan at a better interest rate. The new loan would pay off your existing Parent PLUS Loan and you'd receive a new, lower interest rate.
Taking out private student loans at a better rate may lower your monthly payment. This interest rate reduction could also mean saving thousands of dollars in interest over the life of the loan by allowing you to put more money toward your principal balance, or your bank account.
In our student loan refinancing survey, we found that many borrowers only apply with one private lender. To get the best rate, research interest rates from various lenders, and weigh the pros and cons of their terms as well as any loan benefits.
We'd suggest focusing on options 1 and 2, below, since Laurel Road is the main lender that lets you transfer a Parent PLUS Loan to your child's name. Other private lenders might only offer the ability to refinance Parent PLUS Loans in the parent's name. Also, know that if you use our referral links you'll be eligible for internet-leading cash-back bonuses.
1. Laurel Road
Once your child graduates, you can apply for a refinance loan through Laurel Road. For borrowers with a good credit score, Laurel Road offers competitive fixed and variable student loan refinance rates.
Aside from various Annual Percentage Rate (APR) offerings, there are a few repayment term options to choose from:
5 years
7 years
10 years
15 years
20 years
Compare Laurel Road's terms to the repayment options on federal student loans which starts at ten years on a Standard Repayment plan. A shorter repayment term means getting out of debt faster. But it also means having higher monthly payments.
Laurel Road will also allow you to refinance Parent PLUS Loans in your child's name. Of course, you'd need their consent to transfer the student loans to their name. If your child is ready and willing to pay back this chunk of student loan debt, they'd still need to meet eligibility, income, and underwriting requirements to qualify.
Student Loan Planner® readers can also get a cash bonus of up to $1,050 by refinancing through our Laurel Road link (for refinancing more than $100,000. You get $300 to $500 for refinancing $50,000 to $99,999).
2. Earnest
Earnest offers Parent PLUS Loan refinancing with some of the lowest rates along with some unique perks. For example, you can skip a payment and make it up later2, adjust your payment date, and set up loan payments based on your budget. Essentially, you determine what you can afford and based on that amount Earnest offers you a corresponding rate and loan term.
This gives you ultimate flexibility in picking a loan repayment term and monthly payment that works for your budget. If you refinance with Earnest through Student Loan Planner®, you'll receive a cash bonus of up to $1,000 (for refinancing more than $100,000).
2Rate range above includes optional 0.25% AutoPay discount. Earnest Disclosures.
3. SoFi
SoFi is another leader in the student loan refinancing space and also allows Parent PLUS loan borrowers to refinance student loans.
You can apply to SoFi and get a large cash back bonus.
A 0.25% interest rate discount is applied if you sign-up for automatic payments. SoFi offers refinancing repayment terms of:
5 years
7 years
10 years
15 years
You can also transfer your parent loans to your child, with their consent. As an added benefit, if you apply for SoFi refinancing through our SoFi bonus link, you can get a cash bonus of up to $1,000 if you refinance more than $100,000 ($200 bonus if you refinance $50,000 to $99,999). Note that for the $1,000 bonus, Student Loan Planner® would provide $500 of that directly if you qualify.
4. PenFed
It's not just student loan refinancing companies that could offer you a better rate on your Parent PLUS Loan. PenFed Credit Union offers refinancing on Parent PLUS Loans through Splash Financial.
Unlike many of its competitors, PenFed doesn't offer a 10-year repayment plan term. So you won't be able to directly match the term of the Standard Repayment Plan with PenFed. However, it does offer repayment terms of:
5 years
8 years
12 years
15 years
You can also refinance your Parent PLUS Loans into your child's name using PenFed if your child's willing to take on the monthly payment. Get up to a $1,000 bonus when you apply using our Splash Financial link and refinancing at least $100,000.
*Rates may change and are determined, in part, by your credit history.
How to refinance Parent PLUS loans
The five refinancing companies listed above have different eligibility requirements for qualifying. The process on how to apply and refinance your Parent PLUS Loans varies as well. Here are a few general guidelines to follow when refinancing Parent PLUS Loans.
1. Check your interest rate. Look at how your Parent PLUS Loan rate differs from your prospective rate at each student loan refinancing company. Calculate how much you can save in interest to determine if refinancing makes sense. You may be able to review your rate with a soft credit pull, meaning it won't affect your credit score. Look at variable APR and fixed APR options.
2. Look at eligibility requirements. Read the fine print and check out the eligibility criteria (such as graduation or minimum credit score requirements) for each private lender. See if there are origination fees or other costs.
3. Gather your information. To streamline the application process, gather the information you might need to provide to the lender, including your current loan amount, monthly payment, loan servicer, and income.
4. Apply. Once you've checked your rate, know the eligibility requirements, and gathered your information, it's time to apply! Continue making payments on your Parent PLUS Loans until your refinancing application is approved and finalized. When you apply, a credit check is done on behalf of the lender and will be on your credit report.
5. Make payments on your new loan. Once the disbursement goes through and your old student loans are paid off with the refinancing loan, start making payments on your new loan to stay in good standing and keep your credit score in good shape.
What to know before refinancing Parent PLUS Loans
The benefit of refinancing Parent PLUS Loans can be huge, but it also comes at a cost.
Refinancing takes your federal student loans via the U.S. Department of Education and pays them off, leaving you with a private loan. In other words, you give up federal benefits like various Income-Driven Repayment (IDR) plans, Public Service Loan Forgiveness (PSLF), other loan forgiveness programs, and the option to apply for a federal Direct Consolidation Loan. On top of that, there may be less accessible forbearance or deferment opportunities if you fall on hard times.
Evaluate whether the savings from a lower interest rate are worth giving up those protections. It's a personal decision that varies by situation. If you have good credit and job stability, refinancing your Parent PLUS Loan with a private lender might be a good option. However, if there's a chance you might need to join an income-driven repayment plan down the road to lower your monthly payment, staying the course might be better.
Need more guidance? Get in touch with us!
Has the Parent PLUS Loan been a good experience for you and your child? Comment below!
Not sure what to do with your student loans?
Take our 11 question quiz to get a personalized recommendation for 2023 of whether you should pursue PSLF, Biden's New IDR plan, or refinancing (including the one lender we think could give you the best rate).
Take Our Quiz