According to the most recent data from the National Center for Education Statistics (NCES), the average law school debt is $145,500. If you have a lot of law school loan debt, there are two primary ways to combine them together.
You may have considered student loan refinancing as a way to cut your interest rates and save money on your student loans. Refinancing can be a useful money-saving move. But is it right for you?
In this guide, we'll share what refinancing is, how to know if refinancing federal student loans makes sense for you, other options that are available for student loan repayment like law school loan consolidation and how to refinance law school loans.
These are our top 5 lenders to refinance law school loans:

*Disclosures
$1,050 BONUS*For 100k+. $300 bonus for 50k to 99k.*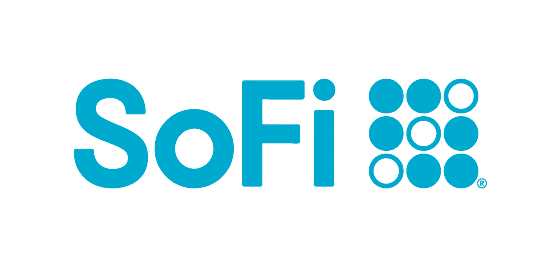 *Disclosures
$1,000 BONUS*For $100k or more. $200 for $50k to $99,999*

*Disclosures
$1,000 BONUS* For 100k or more. $200 for 50k to $99,999*

*Disclosures
$1,250 BONUS* $350 for 50k to 100k*

*Disclosures
$1,000 BONUS*For 100k+. $300 bonus for 50k to 99k.*
The skinny on student loan refinancing
Student loan refinancing is all about getting a better interest rate on your student loans. Federal student loans have fixed interest rates, meaning you're stuck with that rate for the course of your repayment period.
By applying for private student loan refinancing, you can get approved for a lower interest rate. Once approved, the refinanced loan is used to pay off your current student loans.
In this way, student loan refinancing can make repaying loans more manageable. After your old loans are paid off, you have only one loan to deal with which means also only one payment — and a better interest rate to boot.
A lower interest rate has major advantages, potentially saving you thousands of dollars in interest. Instead of chipping away at your interest and feeling like you can't move an inch on your repayment, you can throw that money toward the principal student loan balance.
On top of that, you may even have better repayment terms to work with your situation. There are so many student loan refinancing companies now, that you're bound to find a student loan refinancing option that works for your needs.
Looking at the numbers
Whether you should refinance depends a lot on your salary as a lawyer, how much you owe, and what you'll end up paying on various repayment plans.
Let's say a new law school graduate scores a job at one of the nation's top law firms. The starting salary is $190k and it will be increasing to $200k by the second year of employment. With $250,000 in student loans, refinancing to a 5% APR on a 10-year loan term results in a $2,651 monthly payment.
Let's say this borrower makes a bunch of prepayments and then has the opportunity to refinance yet again (yes, in most cases you can refinance more than once) at 3.75% with a five-year term. Refinancing again at the $175,000 mark would mean making payments of $3,203.
It would be tough to make those student loan payments. But living like you're still a college student could mean paying off your loans within three to four years.
Here's another example. Take a Navy JAG, leaving the military to work with a small to mid-sized firm with $70,000 in student loans that weren't covered. This borrower is not eligible for PSLF so they refinance to a five-year term. They make extra payments and save about $20,600 in interest by having a five-year term at 3.5%, instead of a 10-year term at 7%.
Lastly, Big Law Associates are often eligible for the best rates in refinancing. The key is to have 15% of the loan amount in assets. You could use REPAYE under Income-Driven Repayment (IDR), get the federal subsidy help and then consolidate your loans. After that, you can refinance get up to $1,275 cash back through Student Loan Planner® in the process.
Law school student loan consolidation vs. refinancing
As a JD, you likely went to law school with a vision in mind of who you want to serve and what kind of employment you want to have. Where you work, the salary you have and the amount you owe and more should all be considered before you jump into refinancing.
Depending on your situation, going with a law school student loan consolidation could be the way to go so that your loans will remain eligible for federal student loan benefits. Here are two factors to consider as you compare the two options.
Public vs. private sector
If you're currently working in the public sector or are committed to this type of work, you may want to combine your loans with a Direct Loan consolidation. Why? Because you don't want to lose eligibility for the Public Service Loan Forgiveness program (PSLF).
With PSLF, you'll get your loans forgiven after 10 years of service and 120 qualifying payments — without the burden of a hefty tax bill. And with the REPAYE plan, you can take advantage of federal subsidies to help offset some of the interest costs on your loans.
Whether public or private, you can opt for student loan forgiveness through an Income-Driven Repayment (IDR) plan after making payments for 20 to 25 years. While this may seem like a godsend, it could easily turn into a nightmare in some circumstances.
First of all, the interest that accrues on your loans during that time is substantial. Secondly, when your loan debt is forgiven — after they've ballooned like crazy because of the interest — you may owe taxes on that amount! Talk about painful.
Under the PSLF program, your forgiven loans won't be taxed. And that's one more point for working in the public sector and using a law school student loan consolidation instead of refinancing law school loans.
Debt-to-income ratio
Looking at your debt-to-income ratio is important when deciding if refinancing is right for you. Not only that but it can sway your approval odds from the refinancing companies, too.
If your debt is sky-high and your law income isn't too hot, you may want to stick with a law school student loan consolidation. Student loan refinancing companies want to ensure that you can make your payments on your new loan.
On the other hand, if you have a great income but you don't owe that much, calculate how much you can save by refinancing. If you can pay off your student loans relatively quickly, you might not want to give up the protections on your federal loans.
If you have private loans, there is less risk with refinancing as private lenders don't offer forgiveness options or income-driven plans.
Other law school student loan repayment options
Whether they choose law school student loan consolidation or refinancing, there are other loan assistance programs that attorneys may qualify for. Here are two more student loan repayment options for lawyers to explore.
State-sponsored repayment programs
Depending on where you live and the type of employment you have, you may be eligible for State Loan Repayment Assistance Programs (LRAPs). According to the American Bar Association, there are 24 statewide LRAPs in 23 states:
1. District of Columbia
2. Florida
3. Illinois
4. Indiana
5. Kansas
6. Louisiana
7. Maine
8. Maryland
9. Massachusetts
10. Minnesota
11. Mississippi
12. Montana
13. Nebraska (two programs)
14. New Hampshire
15. New Mexico
16. New York
17. North Carolina
18. Ohio
19. Oregon
20. Pennsylvania
21. Texas
22. Vermont
22. Virginia
To find out more information about eligibility requirements and funding, find your state's LRAP information.
Employer student loan repayment assistance
If you work in legal aid or the public sector, your employer may offer repayment assistance. This can vary depending on the job and employer, so it's key to ask when discussing benefits with a prospective employer.
Related: Employer Student Loan Repayment Assistance Is Now Tax-Exempt
How to refinance law school loans
If you choose to refinance law school loans, here a few things you'll want to do:
Check your prospective interest rates at various lenders (most offer fixed rate and variable rate loans)
See if Student Loan Planner® offers any cash-back bonuses on those lenders
Look at eligibility requirements
Understand your new repayment term
Calculate your monthly payment under your repayment term
Get your documents in order like pay stubs, etc. to verify income
Apply (and keep making payments until everything is finalized!)
Each of Student Loan Planner®'s refinancing partners don't charge any origination fees or prepayment penalties. Many also offer other benefits like discounts for setting up automatic payments, generous forbearance and/or deferment periods, and cosigner release options. Compare lenders here.
Should you consolidate or refinance?
Do an assessment of your financial health by checking in with your debt-to-income ratio, job stability, and credit. If your income exceeds your law school student loan debt, you have good credit (think around 700 or above) and your job is stable, then making moves to refinance law school loans could be worthwhile.
But you'll want to carefully weigh all of these items is important because refinancing gives up attractive repayment benefits like student loan forgiveness programs and flexible repayment options provided by the government. If, for example, you're currently dealing with job instability, a federal law school student loan consolidation may be the safest choice.
You might encounter more questions as you dive deeper into each step. If you do, a Student Loan Planner® consultant can help you navigate through the student loan refinancing process. Book a student loan consultation today.